Published 03-09-22
Submitted by Griffith Foods
Originally published on LinkedIn
In just a few decades, we as an industry will be responsible for feeding an unprecedented 10 billion people – an impossible task to accomplish alone.
Solutions to these challenges will require global scale and true collaboration, which is best defined by our brand promise of Creating Better Together™.
Learn more about how collaborating with forward-thinking partners fuels our commitment to nourishing the world here.
Join us in our journey towards pioneering the sustainable future of food!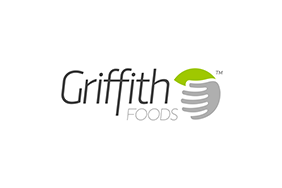 Griffith Foods
Griffith Foods
Griffith Foods is the caring, creative product development partner helping food companies meet the evolving needs of consumers while sustaining the planet. As a family business for more than 100 years, Griffith Foods is known for true, collaborative innovation. Our relationships with farmers, customers and others allow us to create delicious, nutritious foods that are better for people and better for the planet. Our people are united in advancing our purpose: "We blend care and creativity to nourish the world." For more, visit www.griffithfoods.com.
More from Griffith Foods