Published 11-17-23
Submitted by Principal Financial Group, Inc.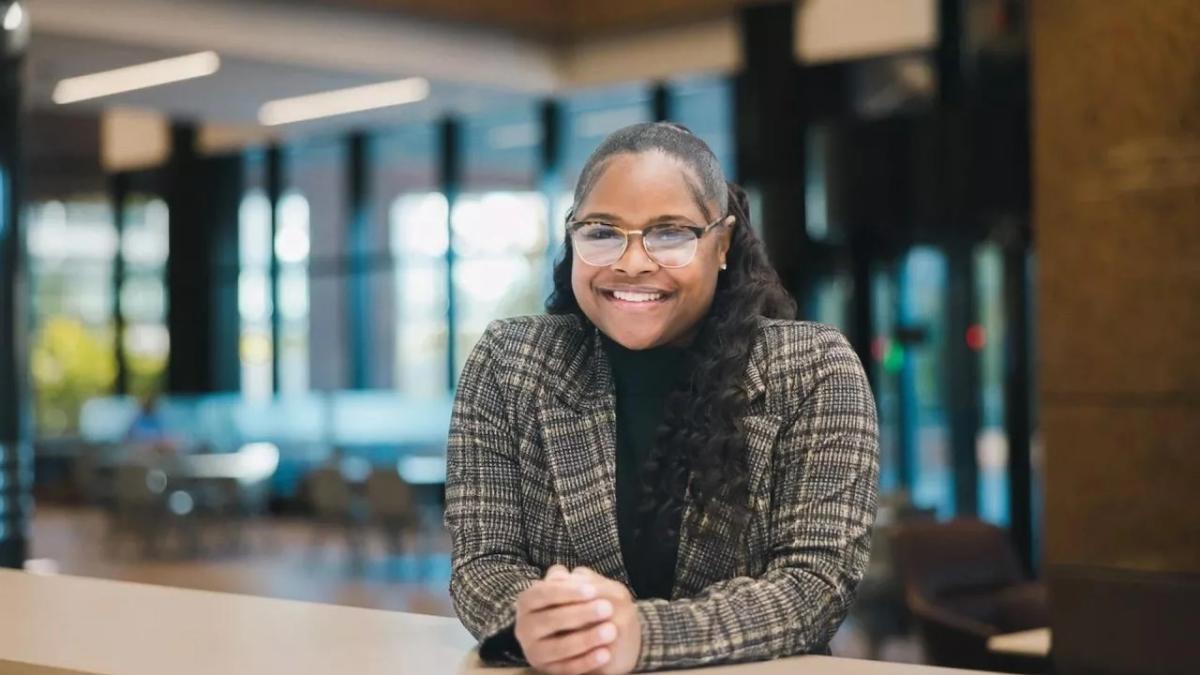 Originally published on Principal.com
Not even ten years out of high school, Perseverance Narcisse has already mastered the art of the pivot.
In the last months of her senior year in high school, she pivoted from college plans when she found out she was pregnant. Months into motherhood, she pivoted again when her father died unexpectedly. And now, five years into her tenure at Principal®, she's thinking intentionally about her next pivot.
"There have been moments when I've felt behind, when I've really had to sit back and say 'It's not your time yet,'" Narcisse says. "Timing is everything, and I want to plan so I can give my all to work, my son, and school—to be successful at all three."
Finding a path for growth
Narcisse comes from a family that always stood up for others. Her father, Jonathan Narcisse, was a community advocate, school board member, and two-time gubernatorial candidate. "He wanted to be a voice for those who didn't have a voice," she says.
In 2017, high school graduation loomed for Narcisse, and with it, big plans: Iowa State University, possibly to study human resources. And then one semester before graduation, she became pregnant. "It was this huge inflection point," she says.
Her future suddenly uncertain, Narcisse began sitting in on iJag sessions held at her high school. iJag, or Iowa Jobs for America's Graduates, connects business and education to support career paths, college and job applications, interviews, and other professional skills. There, she heard Principal employees talk about their work and company culture.
"It was a pivotal point for me," Narcisse says. "iJag taught me things no class did. I realized it wasn't the right time to go to school, that I had to figure out a way to be financially stable for my son."
Narcisse's participation in the iJag program led to a full-time specialty benefits internship at Principal, which eventually led to a full-time job. In her five years working here, Narcisse, now an EDI implementation specialist, has had a series of positions within her department that have enabled her to gain new responsibilities. "Each year I've been able to grow, to find mentors, to add to my resume," she says.
The next pivot
When Narcisse started at Principal, she intentionally sought connections. Chief human resources officer Jon Couture, for example, helped her plot out a career path, and Narcisse took others up on offers of job shadowing, strategic conversations, and networking.
"I learned you have to assemble the skills and experience that makes you stand out, and I wanted to take advantage of opportunities that came my way," Narcisse says.
She's also leaned into the Principal support for volunteering; it was a volunteer program that brought her to Principal in the first place. Narcisse rejoined iJag—but this time in front of the classroom. "The first lesson for students is really talking about how to define success, and how to support them and figure out the whys—why they aren't applying themselves or feel uncomfortable," she says. "It's like a family, and I still connect with the kids."
Work, her son, volunteering—it's a big load, but Narcisse isn't content with a straight line. Her next pivot is an intentional start to earning a degree in order to eventually work in human resources and recruiting. "My leaders understand my career goals, and know I want to advance. They're encouraging and offer opportunities," she says. "Flexibility is one of the most important pieces of the culture here. Life gets busy, and Principal ensures you have the tools to be successful at home and at work."
Narcisse often tells the story that it was her dad who named her "Perseverance." "He always said, 'You have a big name to live up to,'" she says. "I try to remember that he was a big voice for others, and I want to keep his legacy going and that drives me to want to be a leader. As a young Black woman, Principal has given me a platform to share my story and be a leader, and I know not every company does that."
What's next?
Find a career that fits your skills and passions at principal.com/careers.
Disclosures
3199906-112023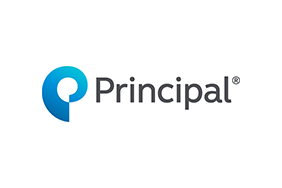 Principal Financial Group, Inc.
Principal Financial Group, Inc.
Principal Financial Group® (Nasdaq: PFG) is a global financial company with 18,500 employees1 passionate about improving the wealth and well-being of people and businesses. In business for more than 140 years, we're helping more than 51 million customers1 plan, protect, invest, and retire, while working to support the communities where we do business, and build a diverse, inclusive workforce. Principal® is proud to be recognized as one of America's 100 Most Sustainable Companies2, a member of the Bloomberg Gender Equality Index, and a Top 10 "Best Places to Work in Money Management3." Learn more about Principal and our commitment to building a better future at principal.com.
More from Principal Financial Group, Inc.