Published 11-17-23
Submitted by The PNC Financial Services Group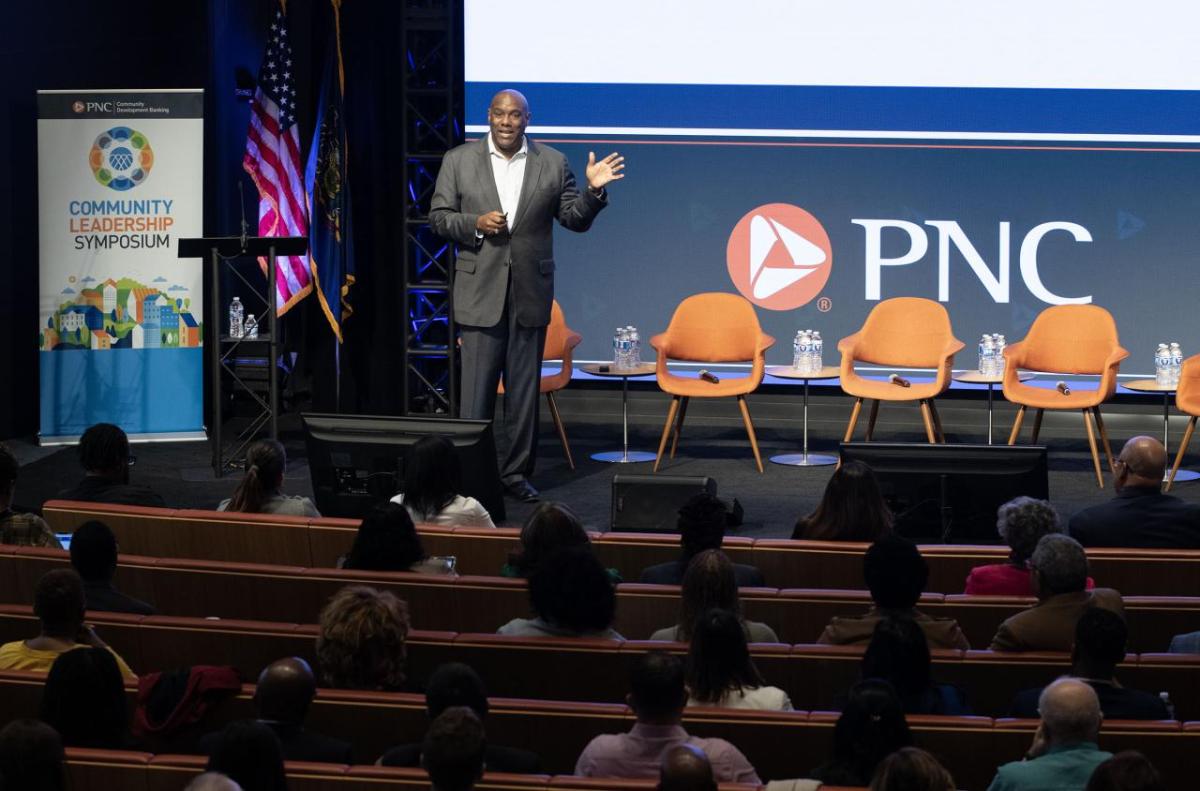 "We're acutely focused on the impact we're causing. How does this change lives and provide capital to own a home, start a business, stabilize or revitalize community", Richard Bynum
Second annual symposium brings 120+ business and community stakeholders together to spark sustainable economic prosperity
Inaugural Community Needs Assessment Survey cites affordable housing, workforce development as top priorities for organizations serving low-to-moderate communities
PNC's second annual Community Leadership Symposium brought together business, policy and community leaders from across the country for a full-day of networking, panel discussions and evidence-based learning at The Tower at PNC Plaza in Pittsburgh.
At last month's invitation-only symposium, nearly 120 leaders from a diverse cross-section of industries gathered with PNC leadership and stakeholders to share data-driven insights and actionable solutions to elevate and advance economic opportunities for low and moderate-income communities and communities of color.
"Forums like these offer our stakeholders a shared space to learn, network, and discuss the work we do to create a more inclusive economy," said Chief Corporate Responsibility Officer Richard Bynum. "To drive real impact in our under-resourced communities, we have to continue to listen and to build on the transformational work we're accomplishing with the Community Benefits Plan".
PNC hosted the annual gathering of community stakeholders as part of the company's broader pledge to provide $88 billion in loans, investments and other financial support to bolster economic opportunity for low- and moderate-income (LMI) individuals, communities, and people of color. During the event, Bynum shared an update on the Plan's progress, noting that even in a difficult interest rate environment, PNC expects to outpace home lending goals outlined in the four-year plan.
New Community Stakeholder Assessment Shows Critical Need for Housing
Across the country, demand for affordable housing continues to exceed supply. And despite increased funding efforts like PNC's Community Benefits Plan, stakeholders expect the pipeline of future projects to continue to fall short as both developers and consumers face growing cost pressures.
That's one of the key findings of new research unveiled by Community Development Banking Managing Director Reymundo Ocañas at this year's event. An in-depth survey of nearly 1000 community stakeholders, PNC's inaugural 2023 Stakeholder Needs Assessment Survey examines the most pressing barriers, needs and trends among community economic development organizations serving LMI communities across PNC's footprint.
"We received responses from nearly 500 community organizations and by far affordable housing emerged as the top ranked need for LMI members across our regions, followed closely by workforce development and neighborhood revitalization," said Ocañas "These findings give us an opportunity to create intentional and actionable strategies to better support the communities that need it the most."
With a focus on creating measurable community impact, Ocañas noted that insights gained from the research study will support future implementation of Community Reinvestment Act (CRA) and Community Benefits Plan programming and strategies in PNC's markets and help strengthen the Bank's existing community development efforts.
Panelists Share Actionable Solutions to Accelerate Community Impact
Leaning into a commitment to deliver evidence-based learning to advance economic opportunities in LMI communities, the Symposium included four discussions panels that offered attendees the opportunity to explore several challenges highlighted in the Community Stakeholder Survey.
Moderated by PNC's Chief Diversity Officer Gina Coleman, Retail Banking Alex Overstrom and head of C&IB Mike Lyons, a series of panel conversations centered around compelling community investment topics emphasizing best practices in economic inclusion, affordable housing, workforce development, small business, and climate resiliency.
From elevating entrepreneurship as a way to boost generational wealth to leveraging alternative credit history models to improve affordable rental and homeownership, experts from the Center for Economic Inclusion, Raza Development Fund, National Community Reinvestment Coalition and other noted community organizations shared experiences and actional solutions to support sustainable economic development within under-resourced communities.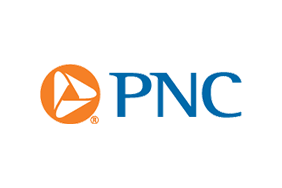 The PNC Financial Services Group
The PNC Financial Services Group
As a Main Street bank, we are committed to delivering on each of our strategic priorities while looking out for the best interests of all of our stakeholders, including our customers, communities, employees and shareholders. Our focus on operating with integrity drives us to help our customers achieve their goals while also strengthening our communities, reducing our environmental impact and empowering our employees to grow.
Email us to sign up for our CSR Newsletter
More from The PNC Financial Services Group