Published 11-03-23
Submitted by Tata Consultancy Services (TCS)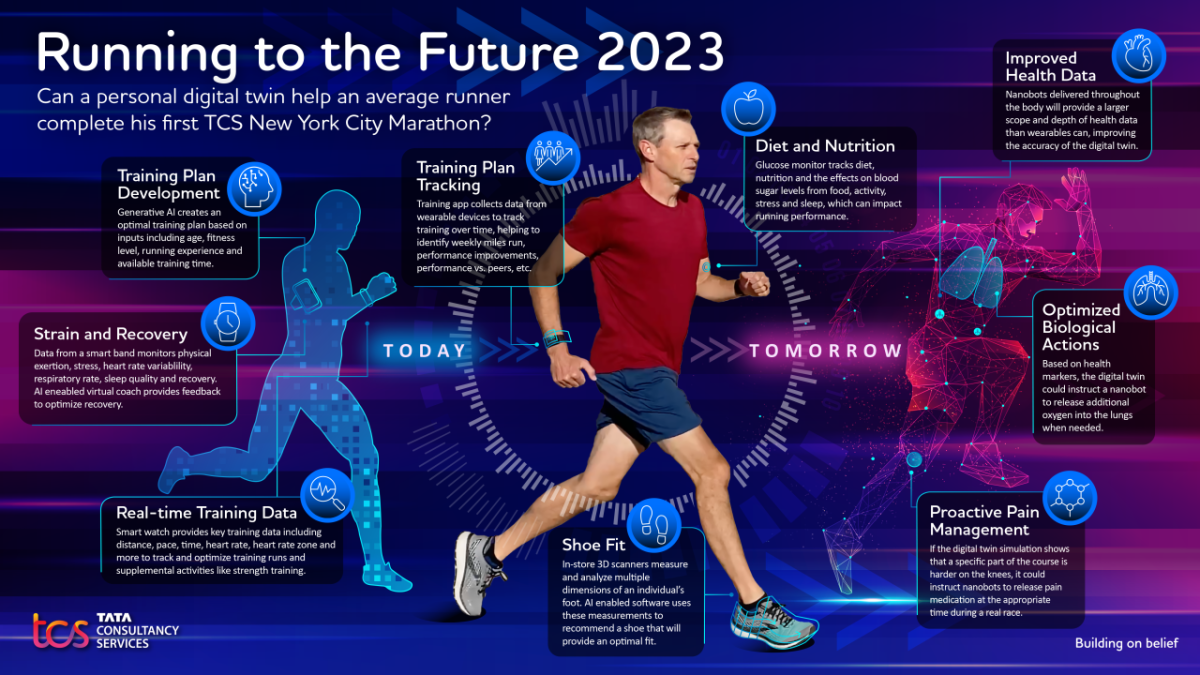 As the title sponsor and technology consulting partner for the world's top marathons, TCS believes in the power of fitness to change lives. Every year, countless TCS employees, partners, and customers train to run in marathons across the globe, inspiring thousands with their dedication getting to the finish line.
This year, TCS Futurist Bill Quinn, a thought leader in the potential of digital twins and other emerging technologies to transform business and society, joins that group. But, just as TCS marries technology expertise with passion for fitness, Bill is leveraging his research to create a custom training program to help him prepare for the TCS New York City Marathon.
The question Bill has set out to answer is: can a personal digital twin help an amateur runner complete his first TCS New York City Marathon?
Bill envisions his digital twin to be used to continually measure every aspect of his life, from sleep to diet to training and stride efficiency. With a digital twin in place, AI can then be leveraged to run various scenarios to recommend training modifications to optimize his performance based on unique needs and health condition.
Learn more about the range of technologies Bill is using to create his running digital twin—and his view on what could be coming in the future to make running even more technologically advanced in this new infographic.
Digital twins are an emerging technology already transforming industries and providing value to the running community, including TCS's partnership with world-class marathoner Des Linden to create the first-ever digital twin of a long-distance runner's heart.
Bill Quinn and thousands of others are running to the future this November for the TCS New York City Marathon. To see Bill's progress and learn more about the marathon, visit: https://www.tcs.com/who-we-are/sports-sponsorships/tcs-nyc-marathon-technology-app
For more information about TCS and digital twins, please visit: https://www.tcs.com/who-we-are/worldwide/tcs-na/digitaltwins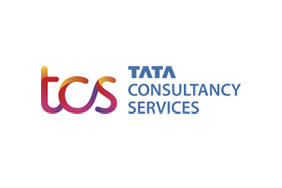 Tata Consultancy Services (TCS)
Tata Consultancy Services (TCS)
Tata Consultancy Services is an IT services, consulting and business solutions organization that has been partnering with many of the world's largest businesses in their transformation journeys for over 55 years. Its consulting-led, cognitive powered, portfolio of business, technology and engineering services and solutions is delivered through its unique Location Independent Agile™ delivery model, recognized as a benchmark of excellence in software development.
A part of the Tata group, India's largest multinational business group, TCS has over 608,000 of the world's best-trained consultants in 55 countries. The company generated consolidated revenues of US $27.9 billion in the fiscal year ended March 31, 2023, and is listed on the BSE and the NSE in India. TCS' proactive stance on climate change and award-winning work with communities across the world have earned it a place in leading sustainability indices such as the MSCI Global Sustainability Index and the FTSE4Good Emerging Index. For more information, visit www.tcs.com.
More from Tata Consultancy Services (TCS)