Published 11-02-23
Submitted by Principal Financial Group, Inc.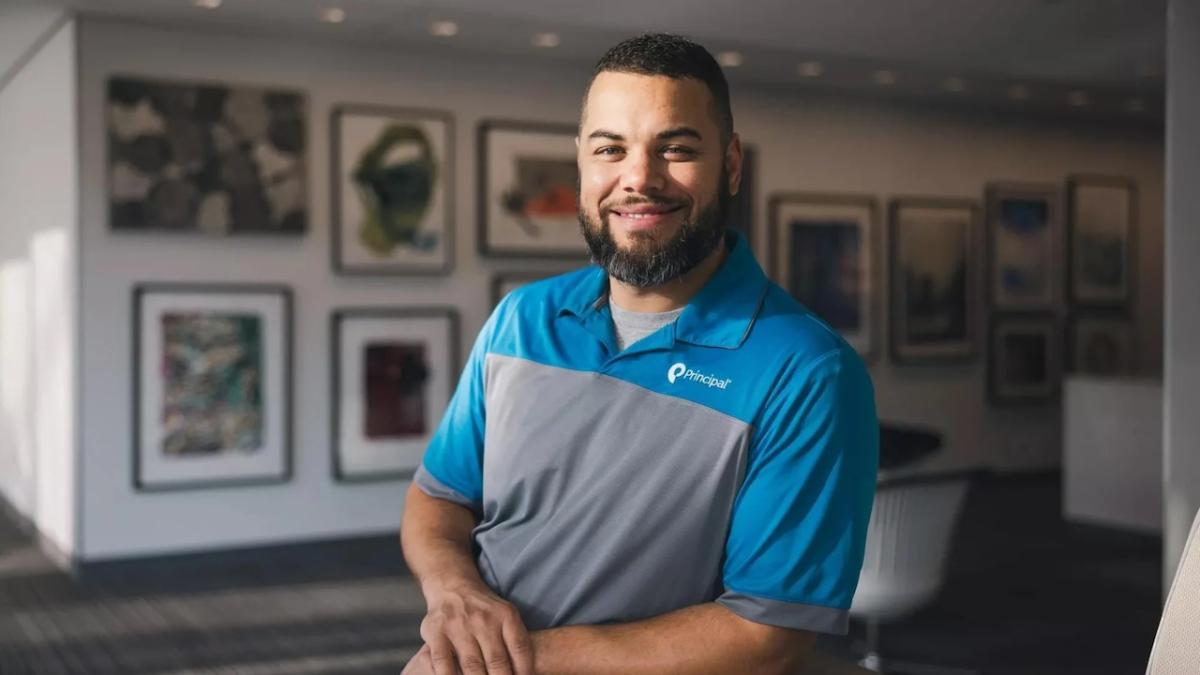 Originally published on Principal.com
When Micah Greene interviewed in 2020 for a position as an information security engineer with Principal®, he was outfitted in his military dress blues. He was also finishing an Active Duty deployment with the Iowa Air National Guard.
From thousands of miles away, Greene would get that Principal job, starting a month after his return. But from day 1 at his new position, he planned for the impact his next Guard assignment would make. "My focus was how to provide value and transition my expertise into the enterprise to maintain continuity for Principal," Greene says.
A tall order indeed, but Greene quickly learned how the culture of Principal would help him do just that. "Other companies have not accommodated the challenges in the same way Principal does," Greene says.
Protecting borders, at home and abroad
When Greene graduated from high school in 2002, he obtained a trade degree, but had an abiding interest in technology. After a few years working in manufacturing, he joined the Iowa Air National Guard, attracted by its job training and tuition support for additional technology-focused education.
The National Guard is a familiar presence for many during disasters such as hurricanes. In fact, Greene's first mobilization was during the 2008 Iowa floods. But its 450,000 members are charged with an expansive list of duties both domestic and overseas. (In Greene's case, his "traditional" duties are referred to as drill status; when he mobilizes, it's a presidential action.)
Because of the part-time nature of the commitment—one weekend of training per month, a few weeks of service per year, a deployment every few years—members like Greene can serve in the Guard, hold a civilian job (if they choose), and put down roots in a community without fear of a re-posting.
Greene, who is currently in his 16th year of service, has had seven overseas deployments, and obtained degrees in aircraft maintenance, cyber security from Air Force Air Education and Training and management information systems from Iowa State University. In his role at Principal, Greene helps protect the information "borders" of Principal. He does the same for the Guard, with more expansive "borders"—defending the nation's tech "borders" from one side to the other.
Continuity from day 1
Any deployment involves juggling competing priorities and demands, but one thing Greene didn't have to worry about was his job. The 1994 Uniformed Services Employment and Reemployment Rights Act (USERA) ensures those who serve are able to come back to jobs they left.
Instead, from day 1, Greene was able to focus his biggest work concern: "What's going to happen to the team in two and a half years when I'm gone for six months?" That included the impact to his and other areas as well as affected departments. "The nice thing about Principal, the support they provide, and their commitment to USERA is I was able to confidently build out a continuity plan and work myself out of being a required link in the chain," he says.
That most recent deployment happened in 2023; Greene was gone over 200 days. While he came back to 8,000 emails, he also knew "the whole time I was gone, there was no pressure to log in," he says.
Support for work, support for culture
Beyond finding ways to shift the workload, Principal provides support to military members like Greene in other critical ways. The choice to deploy wasn't Greene's; it's the duty he signed up for. Still, Principal matches pay for 12 weeks of his absence, a help for families like Greene's wife and daughter who he left behind. That, in turn, helps Greene stay in the National Guard and assist in its important work.
"Retention and recruiting for the military are huge deals. It takes about two years to finish the certification and training for roles like mine, and with every mobilization, we plan for retention conversations with about half of our workforce, who often have more opportunities and better pay options on the civilian side of their career. We want to ensure they stay in the Guard," Greene says. "Principal provides the civilian support so long-tenured cyber professionals can continue to help with national defense."
Greene has also found community at Principal through the Veterans Employee Resource Group (VERG); he chaired it before his recent deployment. "You get answers from VERG about how you navigate post-military service, about how things in the military side equate to the civilian employment," he says. "Realistically, without the benefits Principal provides, we couldn't do what we need to do for the nation in the Guard."
What's next?
Find your own career path at Principal; search our jobs at principal.com/careers.
1Council on Foreign Relations
2OSC
Principal® is an Affirmative Action and Equal Opportunity Employer and an E-Verify participant. All qualified applicants will receive consideration for employment without regard to of age, race, color, religion or religious creed, sex, gender, gender identity, gender expression, pregnancy, national origin, ancestry, citizenship status, mental or physical disability, medical condition, genetic information or characteristics, sexual orientation, marital status, domestic partner status, military status, protected veteran status, or any other characteristic protected by law. We also prohibit harassment on these bases.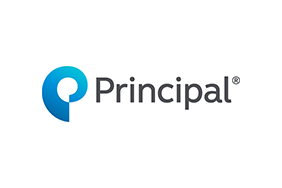 Principal Financial Group, Inc.
Principal Financial Group, Inc.
Principal Financial Group® (Nasdaq: PFG) is a global financial company with 18,500 employees1 passionate about improving the wealth and well-being of people and businesses. In business for more than 140 years, we're helping more than 51 million customers1 plan, protect, invest, and retire, while working to support the communities where we do business, and build a diverse, inclusive workforce. Principal® is proud to be recognized as one of America's 100 Most Sustainable Companies2, a member of the Bloomberg Gender Equality Index, and a Top 10 "Best Places to Work in Money Management3." Learn more about Principal and our commitment to building a better future at principal.com.
More from Principal Financial Group, Inc.