Published 10-31-23
Submitted by The PNC Financial Services Group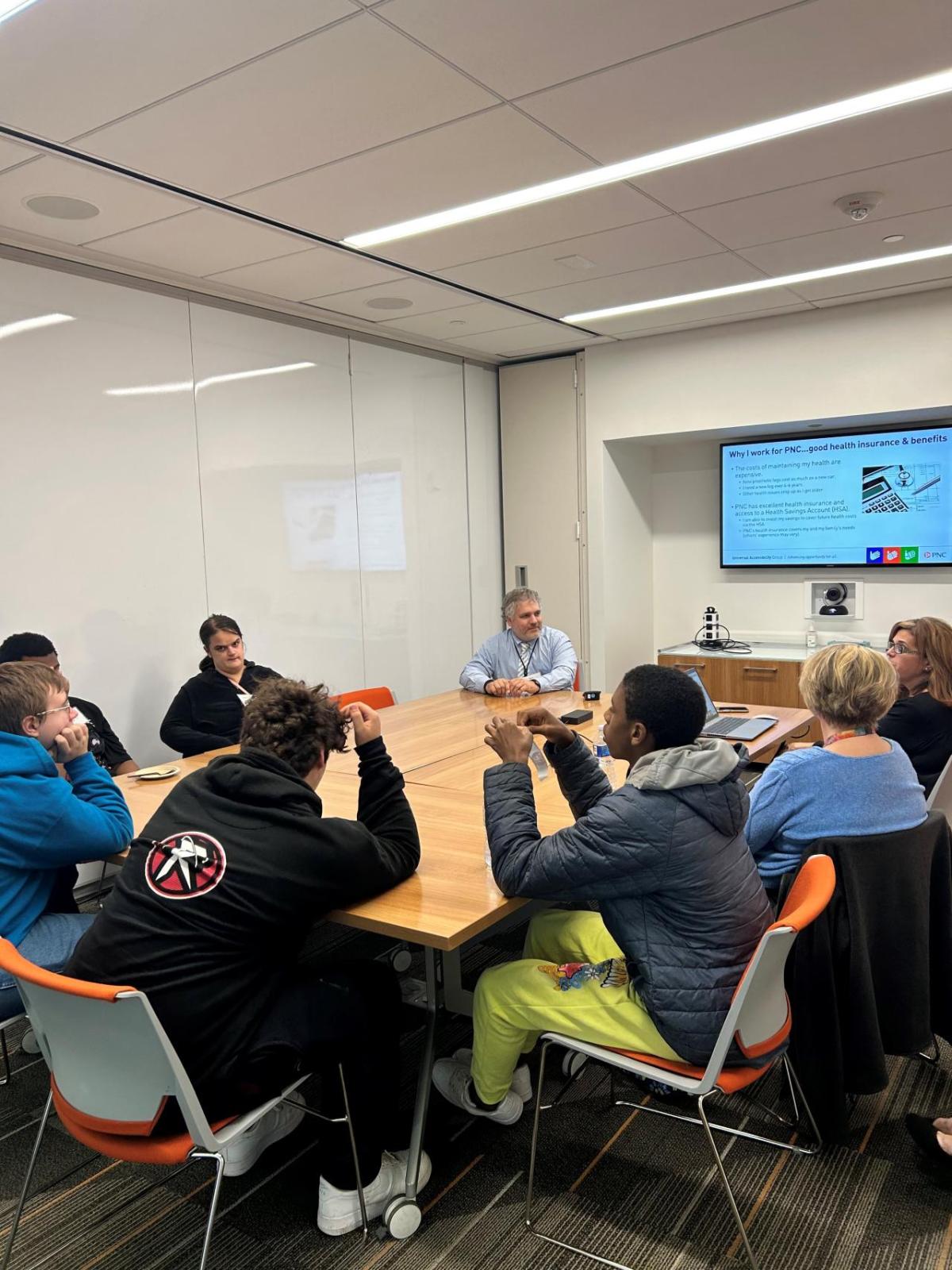 Highlights:
Disability Mentoring Day (DMD) is aimed at giving students insight into all the possibilities available in a corporate career.
Interactive sessions to demonstrate how to be career ready.
The chance to hear directly from mentors at PNC who have a disability themselves.
'I would have thought about banking as a career sooner.'
That's the first thing Rock Magleby-Lambert, a senior manager in the Model Risk Management Group and one of the mentors for DMD, said when asked how he would have benefited from this kind of experience in high school. "For these students to walk away saying, 'I can do this. I want to'."
And that's exactly the goal of the day: eight PNC employees served as mentors for the half-day event held at The Tower at PNC Plaza in downtown Pittsburgh, P.A. on October 18, 2023. The event exposed the Pittsburgh-area high schoolers to several sessions including three Career Exploration stations, how to give a good interview and how to advocate for yourself at work.
Physically disabled since birth, Rock says a pivotal conversation with his father as a teen served as a guidepost for his future. "He point-blank said, 'you're going to need good health insurance for the rest of your life','' he recalled. You're going to need employers that provide that. That has been a strong influence in my life. Something I will be sharing with these students."
But more than that, he recognizes how impactful a program like this would have been for his self-confidence back then. "I would have had a sense of self-esteem that is sometimes lacking in the disability community, said Rock. "I appreciate the opportunity to help members of the young disabled community to overcome that. I had people when I was young say, 'there's things you can't do but there's a lot of things you CAN do'. It's important to figure out those things and do them well."
That's another reason DMD gives these high school juniors and seniors an inside look at all the possibilities when it comes to a corporate career path.
"I was good at math, turns out," Rock revealed. "I was able to convert that into a job. My disability, while always present and with me, is not something I have to worry about from a career perspective."
'The power of community.'
One other crucial decision led him to become a mentor for DMD: joining ENABLE, the Employee Business Resource Group (EBRG). The group focuses on fostering an environment of understanding on behalf of those impacted by some form of disability - whether visible or invisible.
Rock is very candid about his initial hesitation to join the group. "Despite recognizing that I'm disabled, and it could benefit me, it contributed to how I view my disability," he admitted. "I don't want to feel pity – self-pity or otherwise."
It was the power of community that won him over. "That's part of the genius behind EBRGs: there's real power in that community," he said. "Not only because of the job, but also shared life experience. I began to realize it's about embracing who I am. This is not about feeling sorry for myself but empowering people to feel equal."
A key takeaway he hopes the students left his session knowing. "I'm hoping they get that there's a place for them in the workforce," said Rock. "It doesn't matter their particular disability; they will find a place that values them and will be successful. Not everybody has to be a V-P or face-to-face with customers. [It] gives them hope."
October is National Disability Employment Awareness Month. It celebrates the contributions of America's workers with disabilities past and present and showcases supportive, inclusive employment policies and practices that benefit employers and employees. This year's theme, "Advancing Access and Equity" marks the 50th anniversary of the Rehabilitation Act of 1973. It was the first federal legislation to prohibit discrimination and address access and equity for people with disabilities.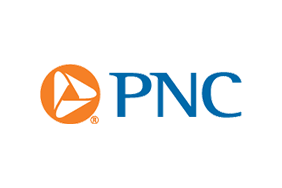 The PNC Financial Services Group
The PNC Financial Services Group
As a Main Street bank, we are committed to delivering on each of our strategic priorities while looking out for the best interests of all of our stakeholders, including our customers, communities, employees and shareholders. Our focus on operating with integrity drives us to help our customers achieve their goals while also strengthening our communities, reducing our environmental impact and empowering our employees to grow.
Email us to sign up for our CSR Newsletter
More from The PNC Financial Services Group