Published 10-26-23
Submitted by Tata Consultancy Services (TCS)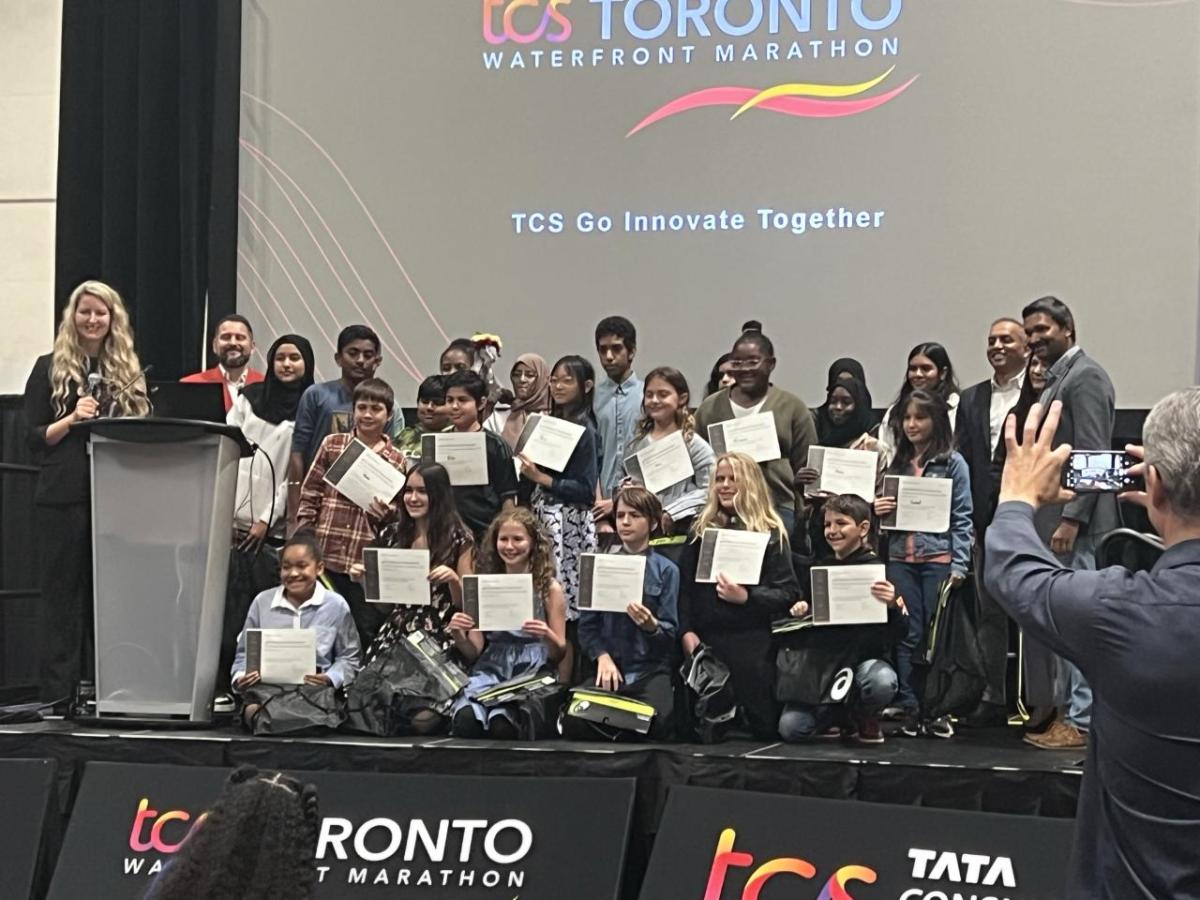 Underscoring that a healthy population is essential for the global economy, Toronto-area K-12 students recently proposed promising ways technology such as AI could tackle public health issues at the TCS Toronto Waterfront Marathon.
Prior to the October 15th race, more than 100 students represented by 30 teams competed in Tata Consultancy Services' goIT Student Innovation Challenge, an annual contest that promotes STEM skills development and global citizenship. Presenting to a judging panel of IT industry experts and educators, finalists demonstrated digital innovation concepts addressing global public health issues and challenges, while others focused on more personal matters. Some of the solutions were designed to promote emotional wellness while others focused on practical matters, such as tools for organizing and accessing medical records and reminders.
The winning team's app concept, called Skylift, would support the emotional health of young people by engaging them in self-expression through art and exercise. It would include various expressive art activities and breathing exercises and offer strategies to address emotional needs and constant encouragement through AI-delivered affirmations and "pump-up quotes."
The team, comprised of six grade 6 students from McMurrich Junior Public School in Toronto, created the concept after examining existing emotional wellness apps. If they could launch Skylift today, they would already be planning upgrades such as connectivity to other devices, features to address the needs of Indigenous peoples and gamification features to reward regular use.
To learn more about goIT and other TCS corporate social responsibility programs, visit https://www.tcs.com/who-we-are/corporate-social-responsibility.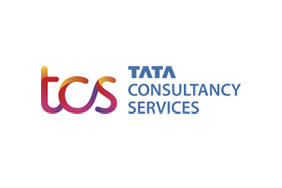 Tata Consultancy Services (TCS)
Tata Consultancy Services (TCS)
Tata Consultancy Services is an IT services, consulting and business solutions organization that has been partnering with many of the world's largest businesses in their transformation journeys for over 55 years. Its consulting-led, cognitive powered, portfolio of business, technology and engineering services and solutions is delivered through its unique Location Independent Agile™ delivery model, recognized as a benchmark of excellence in software development.
A part of the Tata group, India's largest multinational business group, TCS has over 608,000 of the world's best-trained consultants in 55 countries. The company generated consolidated revenues of US $27.9 billion in the fiscal year ended March 31, 2023, and is listed on the BSE and the NSE in India. TCS' proactive stance on climate change and award-winning work with communities across the world have earned it a place in leading sustainability indices such as the MSCI Global Sustainability Index and the FTSE4Good Emerging Index. For more information, visit www.tcs.com.
More from Tata Consultancy Services (TCS)