Published 10-25-23
Submitted by MasterCard Center for Inclusive Growth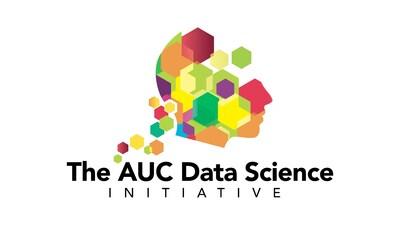 Originially published by Atlanta University Center Data Science Initiative
Through a $6.5M grant, Mastercard will support the expansion of data science education and research efforts across the nation's Historically Black Colleges and Universities.
The Atlanta University Center (AUC) Data Science Initiative announces the launch of a new partnership with Mastercard at 12:00 PM on October 18th at the AUC Robert W. Woodruff Library. The event will detail the innovative partnership which is supported by a $6.5 million grant from Mastercard to drive the expansion of data science across the nation's Historically Black Colleges and Universities (HBCUs).
"The AUC Data Science Initiative has had great success engaging AUC students and faculty resulting in significant national impacts, primarily increasing the presence and employment of Black data scientists in the workforce," said David Thomas, Ph.D., chair of the Atlanta University Center Consortium Board of Trustees and Morehouse College president. "This partnership with Mastercard will amplify these efforts by providing a resource to all HBCUs creating pathways of innovation in data science."
"As technology advancements in the field of data science impact both our local and global economic foundation, we need to ensure we are enabling the future workforce with pathways in data science knowledge that prioritize equitable access to opportunity for all," said Salah Goss, senior vice president for social impact for the Mastercard Center for Inclusive Growth.
The partnership seeks to develop new or reframed courses created across HBCUs guided by industry needs. New computer science faculty will be hired at an AUC institution and will work across HBCUs to strengthen data-specific curriculum and programming. This partnership will expand successful AUC Data Science Initiative programs.
Dr. Talitha Washington, Ph.D., Director of the AUC Data Science Initiative, will lead collaboration with other HBCUs to create new innovations in curricula and research. "There is a growing workforce need for data scientists and other professionals who possess data science skills," said Washington. "Data science impacts everything that we do, and we need all talent at all HBCUs to drive innovations."
The $6.5 million investment builds on and is informed by Mastercard's previous work with HBCUs leveraging Mastercard's unique expertise to create industry-informed programs to increase student placement in the workforce.
Learn more about the AUC Data Science Initiative: https://datascience.aucenter.edu and to attend the Oct 18th Mastercard partnership event: https://tinyurl.com/MastercardDSI

View the original content here.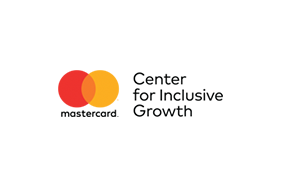 MasterCard Center for Inclusive Growth
MasterCard Center for Inclusive Growth
The Mastercard Center for Inclusive Growth focuses on promoting equitable and sustainable economic growth and financial inclusion around the world. As an independent Mastercard subsidiary, it combines data, expertise and technology with philanthropic investments to empower a community of thinkers, leaders and innovators on the frontlines of inclusive growth. Follow us on Twitter @CNTR4growth and subscribe to receive our latest insights.
More from MasterCard Center for Inclusive Growth