Published 10-20-23
Submitted by Mastercard
In the latest episode of "What's Next In," Mastercard's podcast that informally explores technology, innovation and ideas, host Vicki Hyman chats with Mastercard's Tara Nathan, the founder of Community Pass, a social enterprise at Mastercard that is building digital infrastructure to increase access to critical services including healthcare, agriculture and micro-commerce for people in underserved, remote, and frequently offline communities.
As world leaders gathered in New York City for the U.N. General Assembly to discuss how to accelerate action on the sustainable development goals, including reducing poverty, hunger, and inequality, Nathan discusses the role the private sector can play in delivering services in a commercially sustainable and scalable way and how people can harness digitization and their own data to improve their lives and livelihoods.
"We're peeling back the layers to a problem and creating solutions," Nathan says. "Digitization is helping to bring critical services and brighter opportunities to people in developing markets — and Mastercard is working to bridge the stiff digital divide."
For this episode and more Mastercard podcasts, see our Spotify page
About Community Pass:
Nearly half of the world today struggles to meet their basic needs — including access to food, education and basic healthcare. Technology has brought profound change to much of the world. Yet digitally excluded individuals in remote communities face challenges breaking the cycle of poverty — especially with the lack of infrastructure. They are often served by a range of disjointed service providers and lack a consistent process to access education, aid, micro-commerce and healthcare services and to build financial resilience. Community Pass facilitates life transactions for the digitally excluded and underserved.
With no consistent ID or credentials, onboarding and servicing digitally excluded individuals is often manual, inefficient and expensive. Community Pass is a shared, interoperable digital platform that disparate service providers can use to effectively increase access and reduce the cost of delivering essential services. Community Pass creates a unique digital identity for each individual user, which enables the individual to access critical services provided by multiple service providers — such as banks and NGOs — on the platform. With Community Pass, service providers will have access to key features that enable digital transactions: a functional identity, a shared wallet, a digital acceptance device and a secure and safe data platform.
User Benefits
Community Pass promotes sustainable economic development by welcoming digitally excluded individuals into the formal digital economy. Leveraging Mastercard's best-in-class data privacy and protection by design standards, Community Pass digitalizes life and financial transactions to connect individuals to what they need: food and humanitarian aid, education and basic healthcare, digital savings, and the ability to support one's self and their family on the path to prosperity.
Key Features 
Community Pass enables service providers to expand their access and reach, reduce costs and realise new revenue opportunities. Its shared infrastructure can be used across multiple products and by different types of providers, such as financial institutions, ag-techs, health techs, mobile network operators, development organisations and governments.
To learn more about Community Pass, visit our website.
Check out more content from The Mastercard Center for Inclusive Growth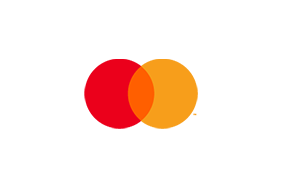 Mastercard
Mastercard
Mastercard is a global technology company in the payments industry. Our mission is to connect and power an inclusive, digital economy that benefits everyone, everywhere by making transactions safe, simple, smart and accessible. Using secure data and networks, partnerships and passion, our innovations and solutions help individuals, financial institutions, governments and businesses realize their greatest potential. Our decency quotient, or DQ, drives our culture and everything we do inside and outside of our company. With connections across more than 210 countries and territories, we are building a sustainable world that unlocks priceless possibilities for all.
More from Mastercard