Published 10-18-23
Submitted by Northern Trust Corporation
Chairman and CEO Mike O'Grady along with a group of Northern Trust employees recently volunteered with Cara Chicago, which helps people boost their job prospects through resources, education and encouragement.
About Northern Trust
Northern Trust Corporation (Nasdaq: NTRS) is a leading provider of wealth management, asset servicing, asset management and banking to corporations, institutions, affluent families and individuals. Founded in Chicago in 1889, Northern Trust has a global presence with offices in 25 U.S. states and Washington, D.C., and across 22 locations in Canada, Europe, the Middle East and the Asia-Pacific region. As of June 30, 2023, Northern Trust had assets under custody/administration of US$14.5 trillion, and assets under management of US$1.4 trillion. For more than 130 years, Northern Trust has earned distinction as an industry leader for exceptional service, financial expertise, integrity and innovation. Visit us on northerntrust.com. Follow us at Northern Trust Corporation on LinkedIn.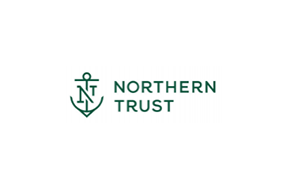 Northern Trust Corporation
Northern Trust Corporation
Northern Trust is a leading provider of asset servicing, fund administration, investment management, banking and fiduciary solutions for corporations, institutions, and affluent individuals worldwide.
Since 1889, when Northern Trust was founded in Chicago, we have aligned our efforts with our three guiding Principles That Endure: Service, Expertise, and Integrity. Together, they reflect the three cornerstones of business conduct which we strive to instil in our employees, whom we call partners, and to provide to our clients and the communities we serve worldwide.
More from Northern Trust Corporation