Published 09-19-23
Submitted by Qualcomm Inc.
As published in Qualcomm's 2022 Corporate Responsibility Report
Wireless Reach, our technology for good initiative, brings advanced wireless technologies to people and communities who need it most. The initiative focuses on pioneering uses of mobile innovations to demonstrate how leading-edge technologies, coupled with flexible connectivity solutions, including 4G LTE and 5G, can accelerate sustainable and inclusive development.
Through Wireless Reach, we provide grant funding to support programs that use Qualcomm-enabled technologies to improve people's lives. To be eligible, programs must address a widespread community need in a strategic market for our Company; be aligned with government information and communication technology (ICT) goals in education, healthcare, environmental and/or other relevant policy objective(s); include strategic stakeholders; and have measurable outcomes and a viable plan to reach scalability and sustainability. Wireless Reach focuses on the following areas of need:
Education: Support high-quality education for all communities, regardless of income status or location, and the potential of "always on, always connected" mobile devices to dramatically improve teaching and learning.
Healthcare: Leverage mobile broadband to enable point-of-care devices to provide access to information, reduce costs, increase efficiencies, facilitate remote care in even the most resource-scarce settings and better connect people to their healthcare providers.
Entrepreneurship: Enable financial inclusion and reduce inequalities by empowering entrepreneurs to sell products across geographic areas, reach new consumers and access market information and mobile payment systems.
Public Safety: Aid access to critical information and communication between mobile users and law enforcement, decreasing crime rates, decreasing emergency response times and supporting disaster preparedness and response.
Environmental Sustainability: Address various factors exacerbating climate change, from informing individual-level actions regarding resource management to using data to transform industry practices and policies.
Our 2025 goals serve as milestones to our long-term success, and Wireless Reach is a key part of these efforts. Through Wireless Reach, we aim to enrich the lives of 27 million people by continuing to bring technology to underserved communities around the world.
Learn more in Qualcomm's 2022 Corporate Responsibility Report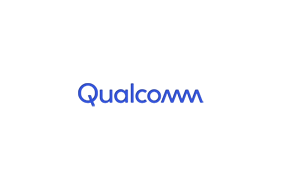 Qualcomm Inc.