Published 08-31-23
Submitted by Reuters Events Sustainable Business
August 31, 2023 /CSRwire/ - In an evolving global reporting landscape, businesses are under increasing pressure to consolidate, structure, and annually disclose their sustainability performance. This challenge is particularly pronounced for companies operating across jurisdictions, where deciphering the necessary reporting obligations can be complex. Is your company ready to successfully navigate the ESG reporting jungle and meet the information needs of regulators and investors?

Join us for this 1-hour webinar, in partnership with Sphera, where we will provide clarity on reporting requirements for companies operating globally. With a specific focus on CSRD and ISSB standards, we will equip you with practical solutions that can help you effectively translate disclosure requirements into practice.

Register for our free webinar 'Coordination of ISSB and CSRD: Streamlining ESG Reporting for International Businesses' on Wednesday September 6th at 9:30am CT

Key topics include:
Explore how to analyze your group organization structure to identify CSRD reporting obligations and get further clarity on reporting exemptions that may apply
Hear core elements of the CSRD and ISSB standards and see where synergies may lie
Understand how to conduct your double materiality assessment
Learn the digitization requirements to enhance your data accuracy and accessibility
Hear from leading speakers, including:
Anna-Stina Reuter, Senior Sustainability Consultant, Sphera
Neil Stewart, Director of Corporate Outreach, the IFRS Foundation
Ahsan Azim, ESG & Enterprise Performance Management, SABIC
Moderator – Dr. Sandy Smith, EHSS Vice President, EMEA & APAC Region, Sphera
Join us on September 6th for valuable insights and guidance on navigating and unravelling the complicated frameworks and regulations of the international landscape of ESG reporting.

P.S. If you can't make it to the live webinar on September 6th, don't worry! Register anyway, and we'll send you the recorded session later!

Media Contact: 
Louisa Coleman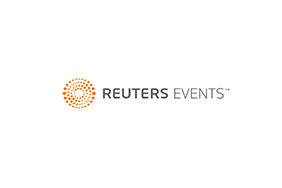 Reuters Events Sustainable Business
Reuters Events Sustainable Business
Reuters Events Sustainable Business has a mission to help businesses around the globe do the right thing by their customers and the world. We believe this is not only how to guarantee a future for all, but makes good business sense. We serve CSR, compliance, risk and governance communities with topical and insightful business intelligence and meeting places.

We provide business intelligence to more than 3,000 multinational companies every year. Our customers are also NGOs, think-tanks, academia, governments and consultancies. We publish the leading responsible business magazine, website, and research reports. Our conferences are widely recognised as the best in the field.
More from Reuters Events Sustainable Business