Published 08-25-23
Submitted by Tata Consultancy Services (TCS)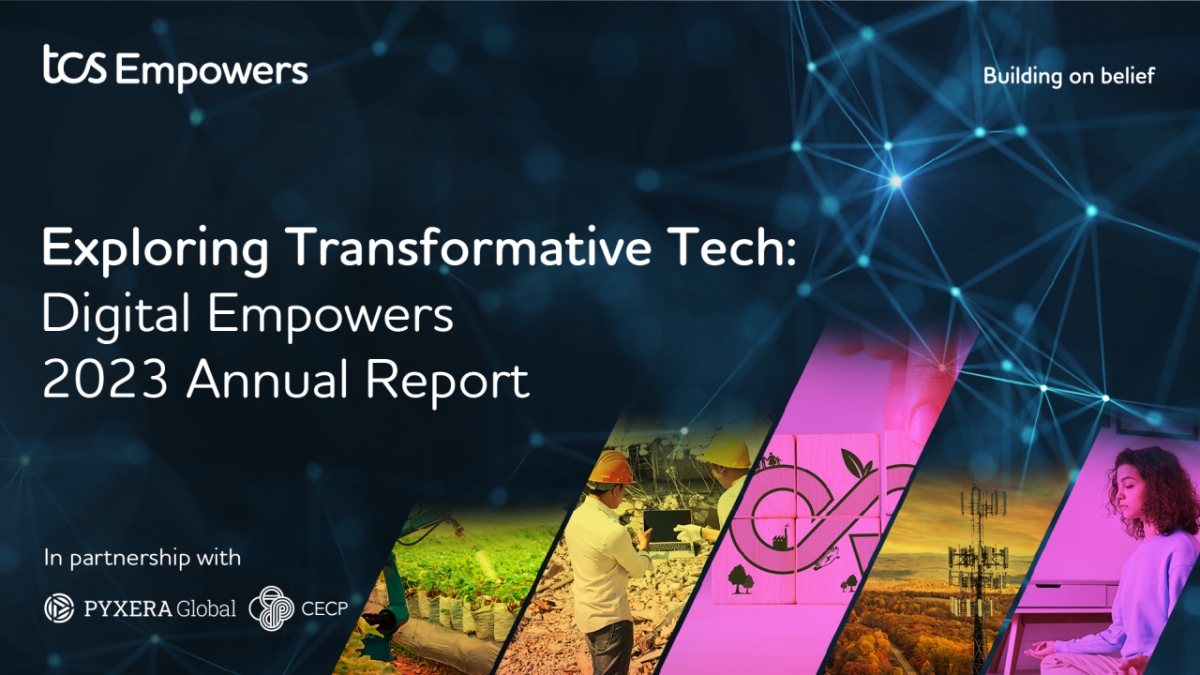 Advancing inclusion and belonging in meaningful ways requires a highly intentional use of digital technology, according to the most recent report published by Digital Empowers, Tata Consultancy Services' corporate social responsibility thought leadership program. The Digital Empowers community, active through forums, focused collaboration and an annual summit, shared this view in "Exploring Transformational Tech," the program's 2023 Annual Report.
In the report, members of the Digital Empowers Collaborative, a consortium of business, academia, and nonprofit leaders, also noted that authentic and measurable results depend on both strategic use of technology and thoughtful collaboration between strategic partners.
"The Digital Empowers Collaborative identified three significant areas in need of focus: leveraging digital tech to create more inclusive and brave spaces to enhance DE&I, the impact of place and access to technology, and lastly, the barriers relating to digital knowledge, dexterity, capabilities, and communication differences," said Lauren Cochrane, manager, Global Leadership Development, Marriott International.
The Collaborative specifically explored three barriers to belonging:
Access

With issues of connectivity and infrastructure, there are significant discrepancies when it comes to access to broadband internet and connected devices—an issue exacerbated by factors like age, income, education and disability.

Bias and Lack of Belonging

As many of today's existing systems do not fit the current workforce, greater innovation is needed to discover ways to establish authentic diversity, equity and inclusion in the workplace.

Generational Differences

For the first time in history, five generations are present together in the workplace. Trust can easily be compromised, as a result of misunderstandings related to different work styles and communication methods — a fact which solidifies the importance of reskilling and upskilling for the different generations.
The Digital Divide was a common and significant problem across all these challenges, so the Collaborative looked at the problem from various angles, including geography, age, access and mastery. Among the needs identified was a way to increase digital literacy among older workers. Together, Collaborative members developed a concept for a mentor-mentee matching app to connect digitally proficient professionals with workers interested in improving their digital technology use and literacy. The experience would benefit both groups.
"Digital Empowers brings the collective wisdom of cross-sector leaders to accelerate innovation at the intersection of technology and pressing social issues," said Balaji Ganapathy, Chief Corporate Social Responsibility Officer for TCS. "Focusing on dimensions of economic, environmental, food and health security, we believe the power of collective action can help move conversations to commitments and collaborations that result in meaningful positive change."
In 2023, Digital Empowers explored ethical technology and its potential for making a positive contribution to issues related to access, accessibility and environmental sustainability through the achievement of a circular economy. To learn more about the program and its latest efforts, download the full report or subscribe to the Digital Empowers newsletter to stay updated on future community activities.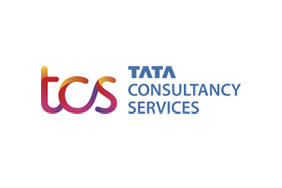 Tata Consultancy Services (TCS)
Tata Consultancy Services (TCS)
Tata Consultancy Services is an IT services, consulting and business solutions organization that has been partnering with many of the world's largest businesses in their transformation journeys for over 55 years. Its consulting-led, cognitive powered, portfolio of business, technology and engineering services and solutions is delivered through its unique Location Independent Agile™ delivery model, recognized as a benchmark of excellence in software development.
A part of the Tata group, India's largest multinational business group, TCS has over 614,000 of the world's best-trained consultants in 55 countries. The company generated consolidated revenues of US $27.9 billion in the fiscal year ended March 31, 2023, and is listed on the BSE and the NSE in India. TCS' proactive stance on climate change and award-winning work with communities across the world have earned it a place in leading sustainability indices such as the MSCI Global Sustainability Index and the FTSE4Good Emerging Index. For more information, visit www.tcs.com.
More from Tata Consultancy Services (TCS)