Published 08-24-23
Submitted by The PNC Financial Services Group
PITTSBURGH, August 24, 2023 /CSRwire/ - Fred Rogers Productions has been awarded a PNC Foundation grant to support Alma's Way, its newest PBS KIDS series, through PNC Grow Up Great®, the multi-year, bilingual early childhood education initiative that helps children from birth through age 5 develop a passion for learning that lasts a lifetime. The $1.3 million grant from PNC Foundation to Fred Rogers Productions supports the development of Alma's Way engagement activities as well as ongoing support for "Be My Neighbor Days," the signature community outreach initiative for Daniel Tiger's Neighborhood.
Season 2 of Alma's Way, created by actor and writer Sonia Manzano, premieres September 18 on PBS KIDS.
"PNC Foundation is a valued supporter of educational programs for young children, and this grant for Alma's Way will enable us to continue to fulfill our goal to provide enriching content and experiences for children and their families," said Paul Siefken, president and CEO, Fred Rogers Productions. "We and PNC Foundation share a common goal of meeting the needs of kids where they are, and we look forward to continuing to serve our communities together."
"When Fred Rogers Productions shared the Alma's Way concept with us, we knew we wanted to play a role in bringing this important learning opportunity to young children," said Sally McCrady, chair and president of PNC Foundation. "Investing in early education is a powerful way to create a meaningful difference in the communities we serve. That's the driving force behind PNC Grow Up Great, which has been making an impact across our footprint for nearly 20 years."
Alma's Way focuses on critical thinking, responsible decision making, and self-awareness and features Alma and her friends navigating life's adventures in the Bronx. Since the series' premiere in 2021, it has been developed into successful educational digital games, launched a publishing program with Scholastic, and has been nominated for an Emmy® Award for Outstanding Writing for a Preschool Animated Series, among other notable and prestigious honors.
The PNC Foundation grant supports a range of Fred Rogers Productions programming and campaigns, including events that take the series' educational and pro-social themes directly into local communities across PNC's footprint for hands-on activities and fun for young children and their families. The grant also affords a variety of educational awareness efforts, such as custom-branded video content that will be aired on linear TV; pre-roll-on PBS KIDS streaming platforms, including the pbskids.org video player and the free PBS KIDS Video app; and recognition on the PBS KIDS YouTube channel.
Alma's Way follows 6-year-old Alma Rivera, a proud, confident Puerto Rican girl who lives in the Bronx with her family among a diverse group of close-knit friends and community members. In every episode, Alma models life lessons while encouraging kids to develop critical thinking skills and value their own ideas and questions. The series is created by Sonia Manzano ("Maria" on Sesame Street) and produced by Fred Rogers Productions in association with Pipeline Studios (Elinor Wonders Why). Ellen Doherty and Manzano are executive producers. Jorge Aguirre (Goldie & Bear) is head writer and co-executive producer. Additional co-executive producers are Luis Lopez and Juan Lopez. Supervising Producer for Fred Rogers Productions is Olubunmi Mia Olufemi.
About PNC Foundation 
The PNC Foundation, which receives its principal funding from The PNC Financial Services Group (www.pnc.com), actively supports organizations that provide services for the benefit of communities in which it has a significant presence. The foundation focuses its philanthropic mission on early childhood education and community and economic development, which includes the arts and culture. Through PNC Grow Up Great®, its signature cause that began in 2004, PNC has created a bilingual $500 million, multi-year initiative to help prepare children from birth to age 5 for success in school and life.
For more information, visit http://www.pncgrowupgreat.com. 
About Fred Rogers Productions 
Fred Rogers Productions was founded by Fred Rogers in 1971 as the non-profit producer of Mister Rogers' Neighborhood for PBS. In the years that followed, it created hundreds of episodes of this much-loved program and extended Fred's values and approach to other efforts in promoting children's social, emotional, and behavioral health while supporting parents, caregivers, teachers, and other professionals in their work with children. Fred Rogers Productions continues to build on Fred's legacy in innovative ways through a wide variety of media and engages new generations of children and families with his timeless wisdom. The company's highly rated children's series, including Daniel Tiger's Neighborhood, Peg + Cat, Odd Squad, and Through the Woods, have earned 30 Emmy® Awards among other important honors. The company's latest series are Donkey Hodie, the innovative puppet series inspired by characters from Mister Rogers' Neighborhood, and Alma's Way, an animated series created by Sonia Manzano. Fred Rogers Productions strives to inspire a lifelong enthusiasm for learning through its series as well efforts beyond broadcast including games and digital offerings, community engagement activities, and much more. For more information, visit www.fredrogers.org or follow us on Twitter, Facebook, Instagram, and LinkedIn.
# # #
Press contacts: 
Grand Communications (for Fred Rogers Productions) 
Alison Grand 
212-584-1133; Alison@grandcommunications.com
Laura Liebeck 
845-440-7974; Laura@grandcommunications.com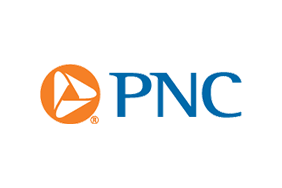 The PNC Financial Services Group
The PNC Financial Services Group
As a Main Street bank, we are committed to delivering on each of our strategic priorities while looking out for the best interests of all of our stakeholders, including our customers, communities, employees and shareholders. Our focus on operating with integrity drives us to help our customers achieve their goals while also strengthening our communities, reducing our environmental impact and empowering our employees to grow.
Email us to sign up for our CSR Newsletter
More from The PNC Financial Services Group