Published 08-15-23
Submitted by Principal Financial Group, Inc.
Originally published on principal.com
On Good Day DSM's opening day at the mall, a line of people wound past several storefronts, all waiting to indulge their senses with the bakery's colorful, sweet macarons.
Owner Anna Lam and her partners were stunned—and exhausted—after hours of nonstop transactions.
Fortunately, they were equipped with market data and practice to help ensure their readiness. Just five months earlier, they prepped and baked for the Des Moines Farmer's Market—which attracts around 25,000 patrons each Saturday. Their tent, fees, and basic supplies were covered by the Spark DSM Minority Business Incubator program.
Launched in 2022, the program, sponsored by Principal®, supports small minority-owned businesses that operate in the Des Moines, Iowa area. Participating businesses receive help for one weekend of the farmer's market season and have access to education and training opportunities throughout the year.
Blooming businesses like these are key to a thriving economy, as small businesses make up 99.7% of companies that pay employees in the U.S.1 Yet not all entrepreneurs have equal access to financial resources and support to get their businesses up and running.
"The incubator program provides a great opportunity to eliminate barriers by uplifting diverse businesses in our community and helping them reach new customers," says Jo Christine Miles, director of Principal® Foundation and Community Relations.
Market to storefront 
Prior to opening Good Day DSM in Des Moines' Valley West Mall, Lam was running shop out of a makeshift kitchen in her brother's garage. In May of 2022, she and her sister-in-law and business partner started selling homemade macarons at a small weekly market. But they'd always had their eye on something grander, so when they heard about the incubator program, they jumped at the opportunity.
That October, they got their chance. The sisters-in-law spent weeks prepping, baking, and gathering spooky décor to stock their booth at the Des Moines Farmer's Market—and sold out.
"It was a great experience and gave us the confidence boost we needed to move forward with opening a storefront," Lam says. "We were able to reach so many new customers and see what it'd be like to sell at a busy market without having to commit to the whole season."
That November Lam purchased her stand in the mall—becoming a second-generation vendor (her mother previously owned a nail salon a few storefronts down). She spent the next few months renovating and opened on Feb. 4, 2023.
Since then, business has been humming—selling macarons exclusively on Saturdays and offering signature coffee drinks and sweets during the week. Sure, people miss the macarons during the week, but that hasn't shaken the strategy to only deliver fresh, quality product.
"We just do what we believe in, and people have been really responsive to that," Lam says.
Believing in herself—and allowing others to, too
Lam is no novice when it comes to running her own business. Before launching Good Day DSM, she ran a wedding photography business. This time, though, she's all in. And so is her fiancé, who recently left his corporate job to support Good Day DSM full-time. "It will likely be a pay cut, and we don't have benefits now, and those are things we're working through this first year," Lam says. "But the tradeoff is doing something we really enjoy and spending more time together."
For other aspiring entrepreneurs wavering on whether to take the plunge, Lam says, go for it.
"Des Moines is a strong, diverse community for small businesses," Lam says. "No matter what your background is, if there's something you're passionate about, it's worth pursuing.
"You don't have to go 100% right away. That's why things like the incubator program are great to test the waters and just see if you like it."
Testing the waters has worked out great for Lam and Good Day DSM. The bakery has already outgrown its stand in the mall and is planning to move to a building across the city late this summer.
"We are so excited to make the next space our own and come back even bigger and better," Lam says.
Learn more about how we support financial empowerment in the communities we serve. 
1U.S. Small Business Administration (SBA), March 2023
This communication is intended to be educational in nature and is not intended to be taken as a recommendation. ​
Principal community relations supports the communities where affiliates of the Principal Financial Group®, Des Moines, IA 50392 operates. Insurance products and plan administrative services provided through Principal Life Insurance Company®, a member of the Principal Financial Group, Des Moines, IA 50392.
Principal Financial Group Foundation, Inc. ("Principal® Foundation") is a duly recognized 501(c)(3) entity focused on providing philanthropic support to programs that build financial security in the communities where Principal Financial Group, Inc. ("Principal") operates. While Principal Foundation receives funding from Principal, Principal Foundation is a distinct, independent, charitable entity. Principal Foundation does not practice any form of investment advisory services and is not authorized to do so. © 2023 Principal Foundation.
3009067-072023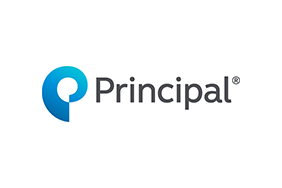 Principal Financial Group, Inc.
Principal Financial Group, Inc.
Principal Financial Group® (Nasdaq: PFG) is a global financial company with 18,500 employees1 passionate about improving the wealth and well-being of people and businesses. In business for more than 140 years, we're helping more than 51 million customers1 plan, protect, invest, and retire, while working to support the communities where we do business, and build a diverse, inclusive workforce. Principal® is proud to be recognized as one of America's 100 Most Sustainable Companies2, a member of the Bloomberg Gender Equality Index, and a Top 10 "Best Places to Work in Money Management3." Learn more about Principal and our commitment to building a better future at principal.com.
More from Principal Financial Group, Inc.