Published 08-15-23
Submitted by International WELL Building Institute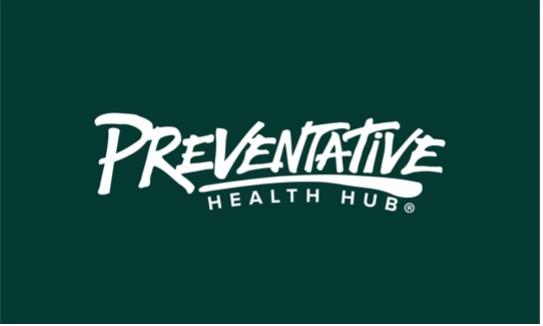 JACKSONVILLE, Fla., August 15, 2023 /CSRwire/ - Thanks to efforts by prominent Black social impact developers Pastor Clinton Bush and his brother, Anthony B. Miles, the Preventative Health Hub® concept is coming to Jacksonville's downtown and urban core. The longtime Jacksonville residents are co-architects of this innovative compact master plan development approach to community health, which they have recently pioneered in Philadelphia. Healthy and sustainable workforce multifamily housing units for service workers and independent 55+ fully furnished senior residences will anchor the Jacksonville hub.
"The Preventative Health Hub® introduces new workforce and senior housing options into downtown and the urban core, providing healthcare workers, first responders, police officers, fire department employees and teachers affordable places to live that provide them an opportunity to be more fully integrated into the communities they serve," said Pastor Bush, whose long service to the Jacksonville community has given him a unique perspective on just how much return on impact this approach can have on a community's overall health and its sense of purpose and pride.
"I saw the importance of this kind of community investment when, 18 years ago, Anthony and I founded then ran City Kidz Ice Cream Cafe, which incorporated a food science education laboratory that has been held up as a national model," he continued. "Now we want to put this kind of social impact investment to work at a much larger scale."
Healthy, sustainable development 
"Can you imagine the behemoth benefits for our workforce, our healthcare systems, our business sector, our residents and our communities if we expand the city's affordable housing infrastructure in a way that is healthier for both the people and the planet?" said Pastor Bush. "Building healthy, sustainable communities from the ground up and from the inside out is an investment that will have an outsized social impact that will directly benefit our city's residents, large and small businesses, and the public sector. But it will also add to Jacksonville's growing reputation as a healthcare hub, increase its contributions as an economic development engine for the state, and serve as a national model for how to approach community development going forward."
Pastor Bush noted that the new construction will use the latest innovations in sustainable building materials, including Thermasteel panels and CLT or hybrid mass timber products. The goal is to substantially minimize the use of steel and concrete for the buildings, because those materials significantly increase the embodied carbon of a project -- by up to 75% in some cases, according to a recent article in Architects Journal.
Using far less concrete than is typical in projects of this type helps balance the environmental impact when concrete is the only option, such as roads, tunnels and storm water drainage, and building that infrastructure is equally important to Jacksonville's growth agenda.
"Building more sustainably is a critical part of how we address climate change," said Pastor Bush, "and striving for decarbonization through our building practices is where developers can make a significant contribution. But prioritizing the health of the planet is only part of the equation. We also must prioritize the health of the people who will live in the Preventative Health Hub®, because the places and spaces where we live our lives are fundamental parts of the public health toolkit that keep us healthy, happy and productive."
Pastor Bush said that the importance of quality indoor air was one of the great lessons of the pandemic, and leading-edge air filtration and circulation systems will be at the core of the new residences, with an inline air purification in the HVAC system from Delos, which has pioneered a suite of other science-backed innovative healthcare technologies, such as circadian lighting and enhanced water filtration options.
"We're also designing the buildings to achieve WELL Certification from the International WELL Building Institute, using its evidence-based strategies to deliver cleaner air and water, better lighting and enhanced thermal comfort in every building," he said. "We're excited to get started."
"We're strongly encouraged by the interest in our two hubs that are underway in Philadelphia," said Miles, who formerly served in the U.S. Navy, and whose own experience dealing with a service-related disability opened his eyes to the profound need for bringing the pieces of community health and wellness together. Like Jacksonville, the hubs are anchored by mixed income apartments and condos, with lottery set-asides for healthcare workers, police officers, teachers, firefighters and city workers, with special accommodations for seniors. Miles noted that a 18,629-square-foot dress and safety eyewear ophthalmic manufacturing facility and a 142,000-square-foot state of the art health services facility are also part of the Philadelphia hub, which is in the Tioga neighborhood adjacent to Temple University Health Sciences Campus. All buildings will seek WELL Certification and the entire footprint plans to pursue certification as a WELL Community.
"Locating in federally funded Opportunity Zones helps boost investment and equitable development outcomes, including job creation and business growth," Miles continued. He noted the Tioga project had also received a $750,000 Redevelopment Assistance Capital Program (RACP) grant from State of Pennsylvania and a $500,000 Neighborhood Economic Development (NED) grant from City of Philadelphia Department of Commerce.
"We believe the way to address large-scale social and economic challenges is to lead by example and make sure our investments drive positive social performance across health, sustainability and equity," Pastor Bush continued. "Now that we've worked out the details so we can rapidly scale this unique urban real estate approach, we're excited to bring our Preventative Health Hub® to Jacksonville and be part of the effort solve some of the city's workforce and affordable housing needs. We look forward to opportunities to work with the city and other Jacksonville civic and business leaders and any of the health systems that are interested in our Preventative Health Hub® concept."
##
For more information:
Matt Serra
mserra@mulberrymc.com
(773) 817-3106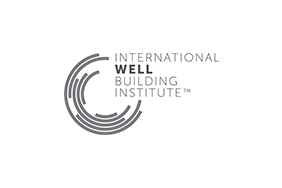 International WELL Building Institute
International WELL Building Institute
The International WELL Building Institute (IWBI) is a public benefit corporation and the world's leading organization focused on deploying people-first places to advance a global culture of health. IWBI mobilizes its community through the administration of the WELL Building Standard (WELL) and WELL ratings and certifications, management of the WELL AP credential, the pursuit of applicable research, the development of educational resources and advocacy for policies that promote health and well-being everywhere. More information on WELL can be found here.
More from International WELL Building Institute