Published 08-11-23
Submitted by Qualcomm Inc.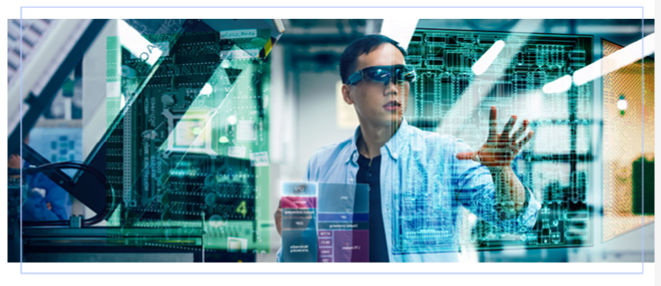 As published in Qualcomm's 2022 Corporate Responsibility Report
The wireless communications industry is characterized by rapid technological change, evolving industry standards, frequent new product introductions and, with the use of 5G, the expansion into new industries or applications, such as automotive and IoT. Staying at the forefront of so much change requires a continuous effort to enhance existing products and technologies and to develop new products and technologies.
To enable this continuous evolution, we have made significant and long-term investment in R&D — with more than 20 percent of revenues invested in R&D since 2006. Our investment already exceeds more than $70B — more than 140,000 patents and patent applications, and more than 35 years of innovation in chipsets, software, services and integrated platform solutions. We have research and development centers in various locations throughout the world, but primarily in Europe, China, India and the United States.
Just as we make long strides in our R&D efforts to drive leading contributions to technologies powering the connected intelligent edge, we make long-term investments to drive growth in countries and markets by investing in STEM talent, universities, startups and operators and by collaborating on government initiatives and with our licensees. From being a trusted knowledge advisor in spectrum selection and 5G development, deployment and commercialization, to supporting startups around the world at multiple stages of their lifecycles, to developing research collaborations designed to cultivate critical new technologies, to offering tens of thousands of hours of technical and intellectual property (IP) rights training programs, we help broader technology ecosystems flourish.
Since our founding, we have prioritized supporting innovative academic research with a range of university programs helping the academic community to develop new ideas and solutions in a broad range of technological research areas at leading universities around the world. Annually, we engage with more than 100 research faculty, award more than 50 student research fellowships and sponsor more than 70 academic conferences and academia initiatives. In our engagements with academia, we share our expertise and tools across a range of technologies to facilitate research and encourage talent development.
We also support regional innovation through incubation and mentorship programs that cultivate promising startups in vital technology areas. We offer engineering guidance, business coaching and IP programs and trainings to help startups grow and prosper into successful technology businesses. Our programs — which take zero equity in the incubated startups — have a proven record of helping startups receive venture funding, file patent applications and expand their business beyond their home countries. Our incubation challenges are complemented by other Company programs that support startups at different levels of their lifecycles — including latestage venture capital investment.
These Company-supported programs have incubated or mentored more than 162 startups since 2016 in emerging markets, particularly those with an intensifying design talent pool and growing supply chain and local manufacturing expertise, such as India, Taiwan and Vietnam. The startup incubation programs in these countries were launched in 2016, 2019 and 2020, respectively.
In many markets, we have a special emphasis on helping startups founded or led by women entrepreneurs. For instance, the 2020-2021 and 2021-2022 Qualcomm Women Entrepreneurs India Network (QWEIN) programs mentored 14 and 11 early-stage women-led startups, respectively — representing diverse sectors, including healthcare, IoT, robotics, clean technology, agricultural technology, extended reality (XR) and logistics. The 2022-2023 program will mentor an additional 11 women-led startups.
Harnessing advanced cellular communication (4G and 5G) and advanced computing technologies (including AI at the network edge), these startups have developed end-to-end IoT applications for regionally relevant products and services in the areas of healthcare, smart cities, agricultural technology, smart homes, automotive, advanced computing, semiconductor design, XR, wearables, semiconductor design, robotics and drones. In many countries, we run the annual startup incubation programs in a competition style format, during which a set of top startups are initially identified through a rigorous selection process, subsequently incubated through a period of several months and finally invited to compete in a pitch and demo stage in front of a jury comprising of industry and government members, where three winners are selected. For example:
In the 2021 India startup cohort, the top winners announced in March 2022 were Dhruva Space Pvt. Ltd. (a space-tech startup with its low Earth orbit satellite to enable 5G Radio Access Network), Ossus Biorenewables Pvt. Ltd. (with their innovative smart autonomous bioreactor generating green hydrogen from industrial effluents) and Nimble Vision Pvt. Ltd. (with their Ni-Smart manhole product to monitor sewage flow). Twelve additional startups are being incubated in the 2022 India program and are expected to participate in the final stage in March 2023. Separately, responding to the country's renewed focus on semiconductors, a new program for semiconductor design startups is expected to mentor up to 10 startups in 2022-2023.
In the 2022 Taiwan startup cohort, the top winners announced in November 2022 were APrevent (specializing in the development of edge AI-based solutions for accurately recognizing the speech utterances of those afflicted by speech disorders such as dysarthria), Vossic (with edge AI-based fish-gender recognition technology that can be used for sustainable tilapia farming) and Moldintel (with a focus on advanced manufacturing technologies for injection molding, using edge-AI technology to help factories improve yield). Ten additional startups are being incubated in the 2023 Taiwan program, commencing in calendar Q1 2023, and are expected to participate in the final stage in Q4 2023.
In the 2022 Vietnam startup cohort, the top winners announced in September 2022 were MiSmart (agriculture drone solutions), VPTech (high-end "Make in Vietnam" portable DAC/AMPLIFIER) and GraphnicsMiner (cardboard legged robot toy kits accompanied with an AR platform). Ten additional startups are being incubated in the 2023 Vietnam program and are expected to participate in the final stage in September 2023.
In addition to providing the startups with mentorship in advanced technology through state-of-the-art laboratories with expertise and equipment for 4G/5G, robotics and AI/machine learning, Qualcomm provides them mentorship in business areas and training on the importance of securing IP rights. These startups have cumulatively filed more than 300 patent applications in regional and international patent offices to protect their own inventions.
Qualcomm is an expert in training partners across the ecosystem on different aspects of mobile technology — from teaching world-leading handset original equipment manufacturers (OEMs) core concepts that underpin 5G, to explaining the technical benefits of millimeter wave technology to multinational carriers, to training startups on IP protection and filing patent applications. Qualcomm Wireless Academy, supported in part by QTL, is an industry-leading virtual education platform that shares the world-class knowledge and expertise of Qualcomm Technologies' engineers with the greater mobile ecosystem.
As a champion of IP protection and holder of a worldclass patent portfolio, QTL also supports IP Rights (IPR) training programs in multiple countries.
In Europe and India, Qualcomm has collaborated with regional governments and other entities to offer IP programs called "Learn to Protect" (L2Pro). These programs have helped more than 5,000 professionals understand the importance of IPR types such as patents, copyrights, trademarks and trade secrets.
In the U.S., Qualcomm and the Invent Together alliance collaborated on the creation of an online learning platform called The Inventor's Patent Academy (TIPA), which is aimed at guiding American inventors from diverse and underrepresented backgrounds through the benefits of the patent system and the process of turning their breakthroughs into patented inventions. TIPA is part of a broader effort to foster a more inclusive patenting environment. Since its launch in July 2022, this platform has registered more than 500 U.S.-based students.
In 2022, we launched the Snapdragon Metaverse Fund to invest up to $100 million in innovative developers and companies building immersive experiences with AR, mixed reality and VR. It is anticipated that the fund will deploy capital through a combination of venture investments in leading XR companies by Qualcomm Ventures and a grant program by Qualcomm Technologies, Inc. for developer ecosystem funding in XR experiences, such as gaming, health and wellness, media, entertainment, education and enterprise.
Learn more in Qualcomm's 2022 Corporate Responsibility Report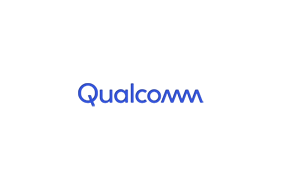 Qualcomm Inc.