Published 08-04-23
Submitted by Tata Consultancy Services (TCS)
TCS is proud to partner with the nonprofit Sakhikamva Foundation for the August Go Innovate Together (goIT) Monthly Challenge. This month's challenge is aligned with the U.N.'s Sustainable Development Goal 6: Clean Water and Sanitation.
Throughout the month, TCS and the Sakhikamva Foundation invite whole classrooms, small groups and individual students aged 6-18 to express their ideas and flex their creativity. Specifically, the goIT Monthly Challenge for August asks them to create and present concepts for digital solutions focused on promoting access to clean water and sanitation for all. Students will consider the global issue at hand and then submit a three-minute video entry before July 31. All entries will be judged by TCS employee volunteers and supporters from the TCS community following the contest's end-of-the-month close. Entrants will receive beneficial feedback and winners may receive mentoring and other recognitions. All winning goIT Monthly Challenge innovations are also submitted into TCS' global goIT Innovator of the Year competition which takes place late next winter.
goIT is TCS' digital innovation and career readiness program serving students with inspiration, innovation opportunities, preparedness skills and more. Sakhikamva Foundation is a nonprofit organization committed to building a positive future for today's youth in South Africa as well as throughout the world.
Access to clean water and sanitation benefits everyone through improved health care, better nutrition and increased economic development. The team looks forward to receiving student entries and to inspiring youth to make a difference for many generations ahead.
Learn more about, or enter, the goIT Monthly Challenge at on.tcs.com/goIT-ENG.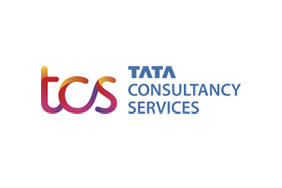 Tata Consultancy Services (TCS)
Tata Consultancy Services (TCS)
Tata Consultancy Services is an IT services, consulting and business solutions organization that has been partnering with many of the world's largest businesses in their transformation journeys for over 55 years. Its consulting-led, cognitive powered, portfolio of business, technology and engineering services and solutions is delivered through its unique Location Independent Agile™ delivery model, recognized as a benchmark of excellence in software development.
A part of the Tata group, India's largest multinational business group, TCS has over 614,000 of the world's best-trained consultants in 55 countries. The company generated consolidated revenues of US $27.9 billion in the fiscal year ended March 31, 2023, and is listed on the BSE and the NSE in India. TCS' proactive stance on climate change and award-winning work with communities across the world have earned it a place in leading sustainability indices such as the MSCI Global Sustainability Index and the FTSE4Good Emerging Index. For more information, visit www.tcs.com.
More from Tata Consultancy Services (TCS)