Published 08-01-23
Submitted by LyondellBasell Industries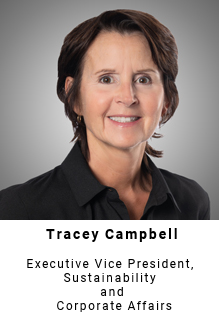 A few weeks ago, experts from the LyondellBasell Government Relations team and I had the privilege of attending key events related to the second session of the Intergovernmental Negotiating Committee (INC 2) on Plastic Pollution in Paris. The United Nations Environment Program (UNEP) is working to develop an international legally binding agreement to address plastic pollution and the INC process is the vehicle used to negotiate and deliver such an agreement.
An important outcome of INC 2 was the mandate to prepare a zero draft of the international agreement on plastic pollution before the next INC session this fall. To learn more, click here.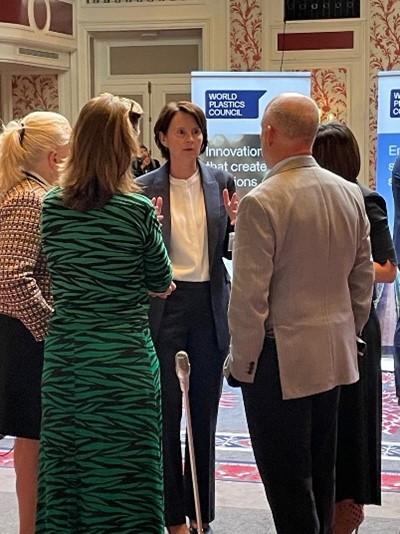 As industry representatives, we were in good company with colleagues from Dow, ExxonMobil, Sabic, Braskem, CP Chem and more. Speaking on behalf of our industry, together with the World Plastics Council, we shared our views, and debated options and solutions with INC delegates and other stakeholders from countries around the world.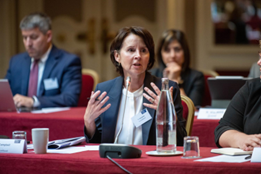 Plastic manufacturers are committed to an ambitious and country-driven approach to help governments meet their goal of eliminating new plastic pollution in the environment. We are an industry in transition, with actions already underway such as recycling innovation and scale up, improving product design and investing in waste management infrastructure, but we recognize the need to move faster.
Plastic producers have an important role to play in addressing this issue, and we can be an enabler and partner in creating sustainable solutions to support the development of an effective global plastics agreement.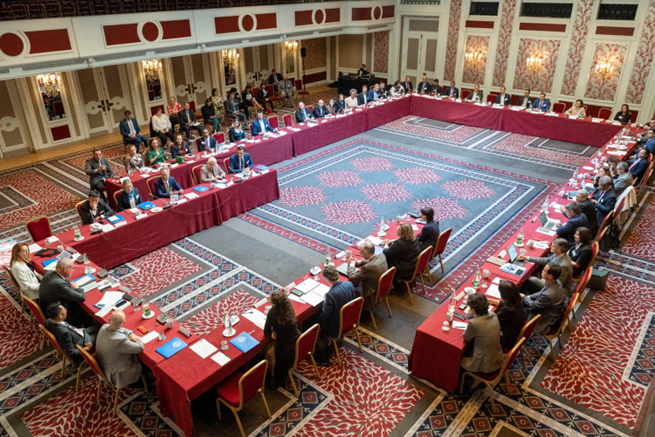 I was inspired by the enthusiasm of all attendees coming from a wide variety of viewpoints with a shared vision to be part of the solution to end plastic pollution. I left Paris optimistic about the future and with these reflections:
Despite differences of opinion on details, all parties agree plastic pollution is a critical issue and are passionate about taking action to address the problem. 

Industry leaders are committed to being part of the solution and advocating for what we believe will make an agreement most successful. To read more about our industry positions and ambitions on eliminating plastic pollution, click here. We believe a global agreement should:

Focus on ending plastic pollution, not plastic production, because plastic plays a key role in offering solutions for a sustainable tomorrow.
Emphasize a bottom-up, country-based approach founded on national action plans recognizing local circumstances rather than a top-down, one-size-fits-all global approach.
Address access to waste management, which is also key to a circular economy. Without access to waste collection and environmentally sound management of waste, all types of materials will continue to leak into the environment.
De-risk waste management investments to encourage developmental banks and investors to fund basic waste management infrastructure where it is needed most. 


We have a long way to go and not every country is on the same page with respect to how we address the crisis, but we are listening to each other. As the name implies, the pending zero draft is only a starting point for detailed negotiations and even compromises. The industry will continue to advocate, educate and listen to all perspectives, as we move ahead on this global agreement. The next INC session is in November at the UNEP headquarters in Kenya, and we are already taking the lessons learned from INC 2 to engage successfully during INC 3.
I hope you enjoyed learning a bit more about how LYB is helping shape solutions and global policy for a better tomorrow. If all goes well, the UN will register and announce an agreement to address new plastic pollution at the end of 2024 or in early 2025, and it will be an agreement we helped influence and can support.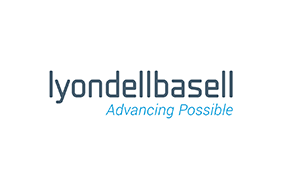 LyondellBasell Industries
LyondellBasell Industries
We are LyondellBasell – a leader in the global chemical industry creating solutions for everyday sustainable living. Through advanced technology and focused investments, we are enabling a circular and low carbon economy. Across all we do, we aim to unlock value for our customers, investors and society. As one of the world's largest producers of polymers and a leader in polyolefin technologies, we develop, manufacture and market high-quality and innovative products for applications ranging from sustainable transportation and food safety to clean water and quality healthcare. For more information, please visit www.lyondellbasell.com or follow @LyondellBasell on LinkedIn.
More from LyondellBasell Industries