Published 07-27-23
Submitted by International Olympic Committee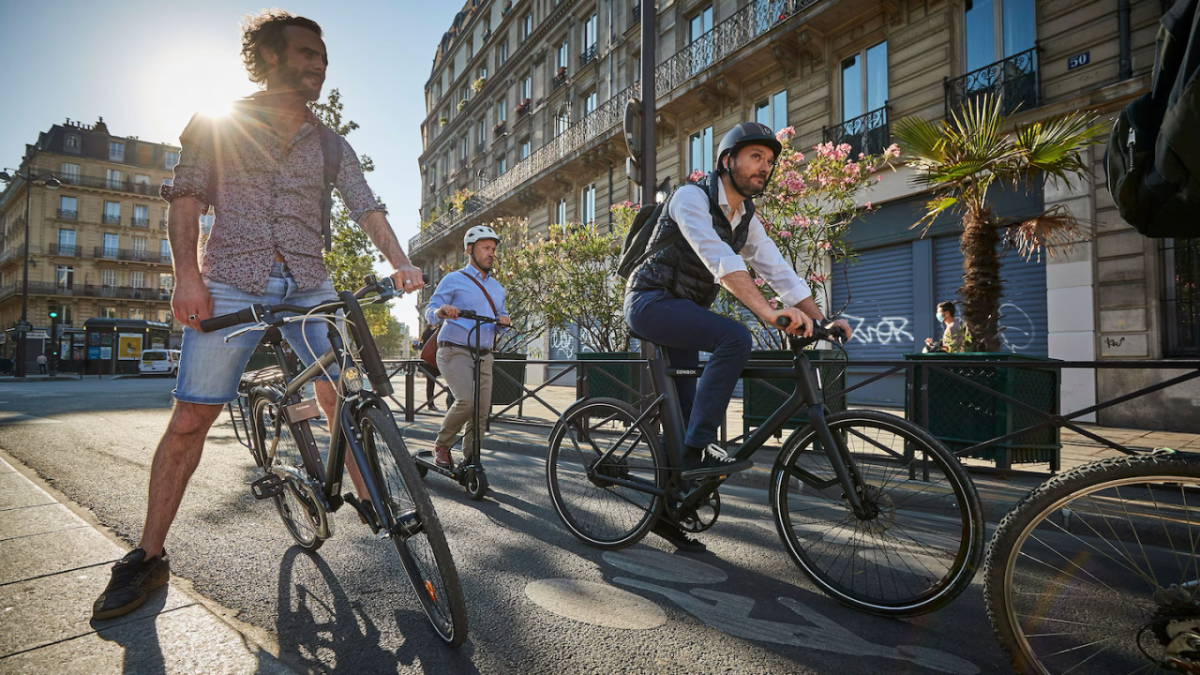 International Olympic Committee news
The Olympic and Paralympic Games Paris 2024 will set new standards for environmental responsibility, demonstrating how to hold global sporting events in an era of accelerating climate change.
Social, economic and environmental sustainability was central to the winning Paris 2024 bid to host the Games.
In a bold move defined during the candidature phase, the Paris 2024 Committee pledged to halve carbon emissions compared to the average of London 2012 and Rio 2016.
This ambitious goal is in line with both the Paris Agreement on Climate Change – the seminal agreement to which the host city gave its name in 2015 – and the recommendations of Olympic Agenda 2020 and Olympic Agenda 2020+5, the strategic roadmaps of the Olympic Movement.
"As climate change accelerates, the Games' response to it must do the same," said Marie Sallois, IOC Director for Sustainability. "The Paris 2024 organisers are stepping up to the challenge, and they are doing so by focusing first and foremost on the core part of addressing it: by cutting emissions."
Paris 2024's carbon reduction goal required a comprehensive strategy, and a definition of an overall "carbon budget" that would allow the organisers to keep each part of the Games delivery in line with this objective and to monitor progress. It encompasses all planning and operations – from energy and transport to catering and procurement policy. New tools have also been developed to estimate, track and manage the carbon footprint of every stage of the event, as set out by Olympic Agenda 2020.
Here are just some of the ways in which Paris 2024 is putting its vision into action: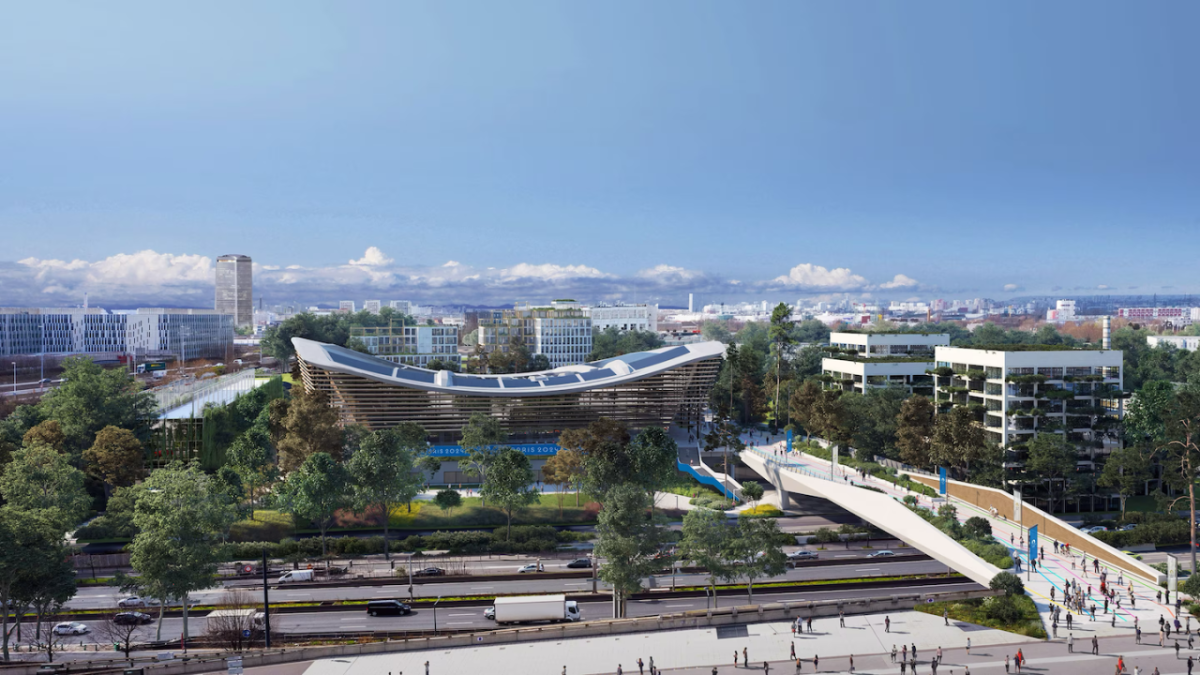 Infrastructure: Reduce, Reuse and Build responsibly
Environmental responsibility starts with avoiding all unnecessary carbon impacts.
Paris 2024 decided to minimise new construction, in line with the IOC's philosophy of lower-impact Games that adapt to the needs of hosts and of their residents, and which use a maximum of existing and temporary venues. Some 95 per cent of the venues will be pre-existing facilities (refurbished and modernised, where necessary) or temporary structures.
For new construction, SOLIDEO (the Olympic Delivery Authority) has developed an unprecedented strategy for sustainability and legacy.
The Aquatics Centre is the only new competition venue to be used for the Games. It meets a local need in the deprived Seine-Saint-Denis department, where half of middle-school children do not know how to swim. Designed to high environmental and energy-efficiency standards, it incorporates 2,300 cubic metres of wood, avoiding the high emissions generated in the manufacturing process of concrete and steel. The structure features the world's largest concave catenary framework in wood (with a 90m span), an achievement enabled by a SOLIDEO innovation fund. The roof design also reduces the need for air heating. Overall, the building will consume significantly less energy than a standard Olympic pool – energy that will largely be sourced from a solar rooftop array and heat recovery from a nearby datacentre. The seating for spectators is made from locally collected and recycled plastic.
The Olympic Village is another model of sustainable construction, with a carbon footprint 30 per cent smaller than that of a modern construction project. Designed to adapt to changing temperatures, most buildings within the Village will benefit from a water-based cooling system and heating from a geothermal network. Innovative construction techniques make extensive use of wood, and some construction materials have been recycled in situ. Fittings and materials specific to the Games that will no longer be needed will be reused or recycled by Paris 2024. Located in Seine-Saint-Denis, northeast of Paris, the site's housing, shops, public facilities, workplaces and green spaces will meet the long-term living needs of 6,000 residents and provide jobs for 6,000 people.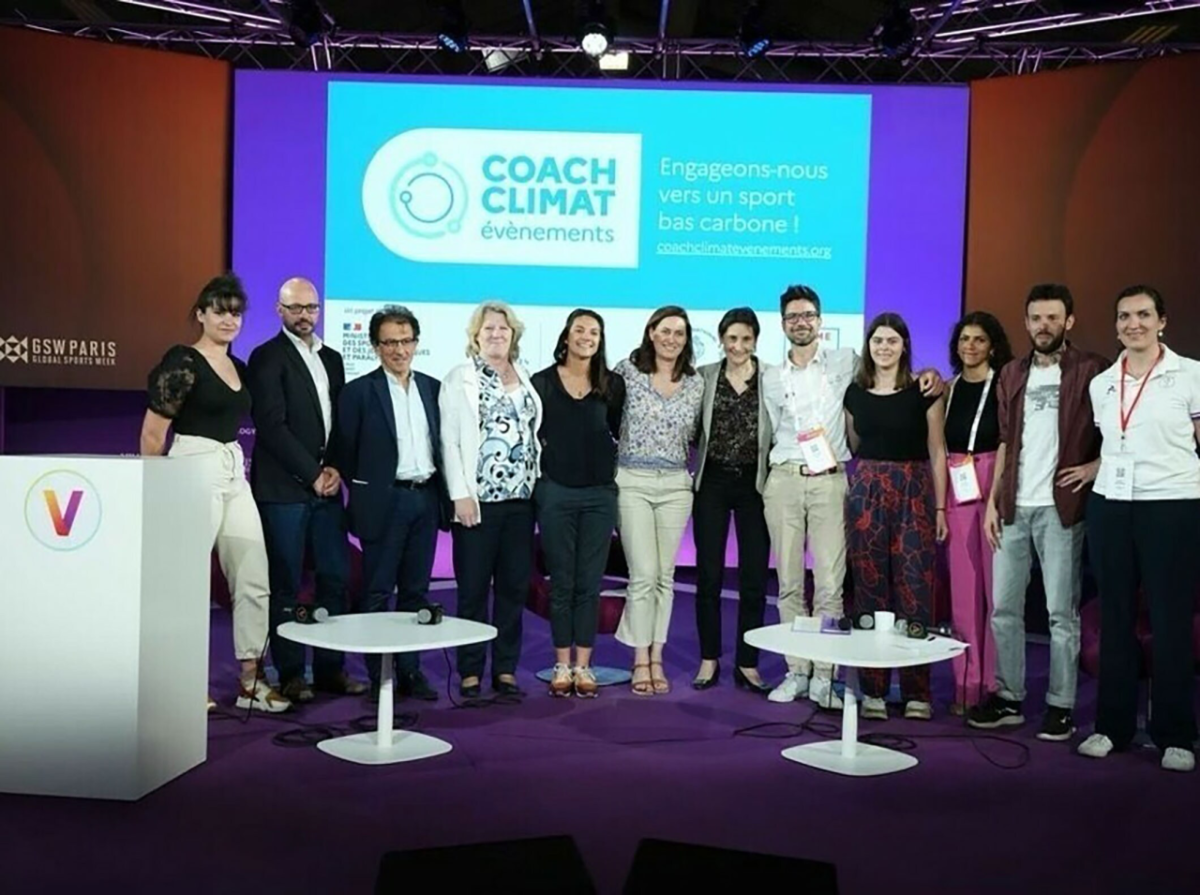 Energy: Go green and Innovate
Paris 2024 is optimising its energy use and introducing innovative solutions that will benefit French sport long after the Games.
All venues will be connected by grid operator Enedis and supplied by EDF with 100 per cent renewable electricity generated by wind and solar farms. This innovative energy model –sports and cultural events normally rely on diesel generators – enables Paris 2024 to avoid the equivalent of 13,000 tonnes of carbon emissions. These new grid connections will remain after the Games, becoming an important part of the Games' legacy.
Temporary venues also demanded a new solution. While the electricity grid is being reinforced for iconic sites like Eiffel Tower or les Invalides, retractable electrical terminals have been tested and are being installed to secure supply and avoid the use of diesel generators.
Some locations – including the Olympic Village and Aquatics Centre – have been designed to meet part of their energy needs with on-site solar or geothermal generation. For the Village, rooftop photovoltaic panels will help to satisfy local electricity needs. A temporary canopy made of photovoltaic fabric will be installed over its Transport Mall, powering a nearby building as well as providing shade for the athletes. It will be reinstalled elsewhere after the Games. A floating solar power plant on the River Seine is intended to boost the flow of renewable power during the Games, and its 720m² of photovoltaic panels are planned to be reused elsewhere afterwards. The remaining energy needs of the Village will be covered by renewables.
Backup systems are still essential in case of interruptions in the supply from the grid or on-site sources. For Paris 2024, generators will run on biofuels, further reducing CO2 emissions.
Transport: Maximise public transport
To further reduce carbon emissions, Paris 2024 has planned for maximum use of public transport. Venues with strong public transport links have been prioritised. Games locations in Paris are also served by a 418km network of cycle lanes that includes 88km of new protected routes.
Paris 2024 is finalising other aspects of its transport programme, including the use of electric and hydrogen-powered vehicles, recharging facilities and domestic travel partners.
Strategy: Boost climate action through sport
A signatory to the UN's Sports for Climate Action initiative, Paris 2024 aims to harness sport to help drive this transition and boost climate action nationwide.
For example, sports events in France will be able to estimate the carbon footprint of their events and reduce their impacts with the help of a new tool – a "climate coach" app developed by Paris 2024, together with the Ministry of Sport and the French National Olympic and Sports Committee. Available for free, the tool estimates an event's carbon footprint across 10 categories: catering, accommodation, travel, infrastructure and energy, sports equipment, logistics, site preparation, promotional items, digital material and waste. It identifies the biggest sources of emissions, and suggests tangible measures to reduce them.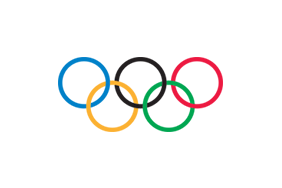 International Olympic Committee
International Olympic Committee
The International Olympic Committee (IOC) is a not-for-profit independent international organisation that is committed to building a better world through sport. It redistributes more than 90 per cent of its income to the wider sporting movement, which means that every day the equivalent of USD 3.4 million goes to help athletes and sports organisations at all levels around the world.
As the leader of the Olympic Movement, the IOC acts as a catalyst for collaboration between all parties of the Olympic family, from the National Olympic Committees (NOCs), the International Sports Federations (IFs), the athletes and the Organising Committees for the Olympic Games (OCOGs) to the Worldwide Olympic Partners, broadcast partners and United Nations (UN) agencies, and shepherds success through a wide range of programmes and projects. On this basis, it ensures the regular celebration of the Olympic Games, supports all affiliated member organisations of the Olympic Movement and strongly encourages, by appropriate means, the promotion of the Olympic values.
More from International Olympic Committee