Published 07-27-23
Submitted by Tata Consultancy Services (TCS)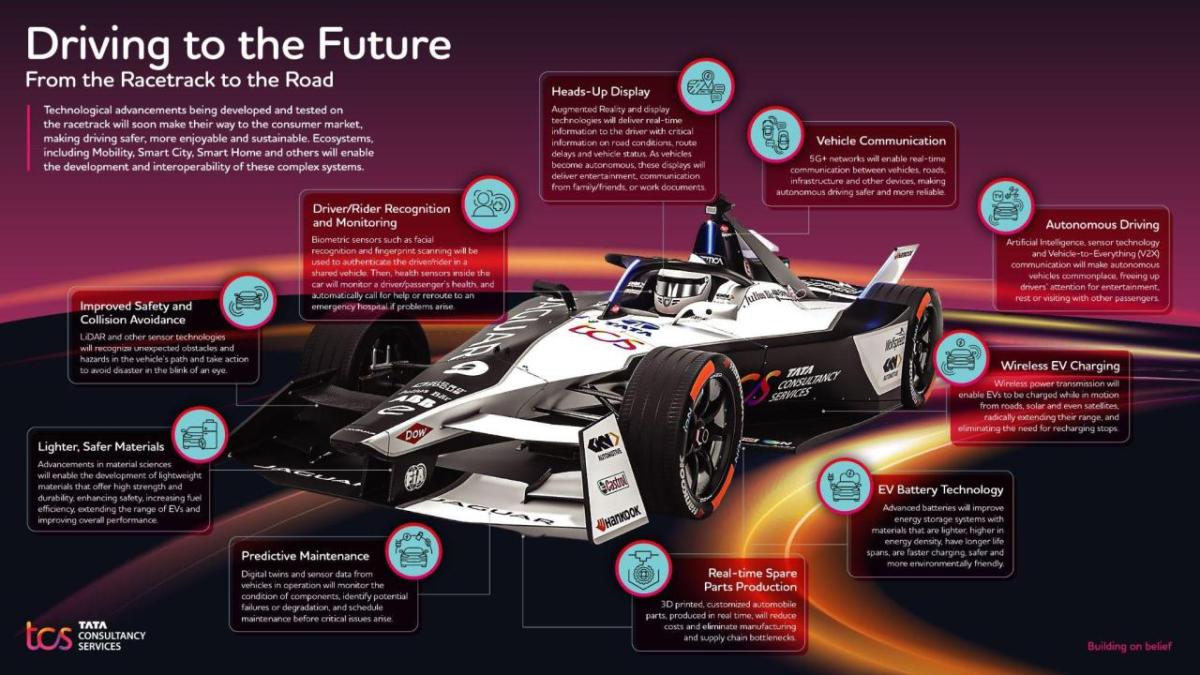 Formula E, the all-electric motorsport championship that is quickly gaining popularity around the world, showcases automotive innovation at the highest levels. From race strategy to car design to a focus on best-in-class electric battery power, it's no surprise that this sport is increasingly considered a source of inspiration for the future of mobility.
In fact, technology advancements being developed and tested at the racetrack may soon make their way to the consumer electric vehicle (EV) market.
As the title sponsor and technology partner* for the Jaguar TCS Racing Formula E team, TCS knows this firsthand. TCS futurists took a look inside a Gen3 Formula E racecar to envision what the future of mobility may look like in the coming years. It's a bright future, one in which technologies like digital twins, which were recently highlighted by TCS' Digital Twindex report as transforming the automotive space within three years, will help consumers drive more safely, sustainably, and with more satisfaction.
A Safer Way to Drive
On the racetrack, advanced technology such as lightweight materials, digital twins, sensors, and LiDAR (Light Detection and Ranging) make it possible for Formula E cars to race at top performance, without sacrificing driver safety. Potential mechanical issues can be identified in advance, leveraging a digital twin of the car to predict which parts may fail and recommending preventative maintenance measures well in advance of any issues. At the same time, just as technology is used to predict the car's performance, sensors and data analytics can be used to monitor the driver's health to keep them as safe as possible.
These features will be invaluable for everyday consumers, helping to keep their cars functioning well and avoiding common driving problems.
Sustainability Without Sacrificing Performance
When it comes to sustainability, the transition to electric vehicles is already happening across the world. As we can see from Formula E – the world's first net zero motorsport – with the latest EV technology, it is realistic to have a sustainable driving experience without sacrificing automotive performance. If this is true on the racetrack, it's doubly true for the highway.
While early battery technology necessitated lengthy charging stops, improvements mean that batteries will be lighter, store more energy, and charge much faster. In what could be one of the most compelling EV innovations ever, we may even be headed to a future where power could be transmitted wirelessly, with EVs recharging while in motion on the road.
A Better Automotive Experience for Everyone
In addition to a safer and more sustainable driving experience, the future of mobility will simply be more enjoyable for the driver, with AI and automation making it easier to access driving information and communicate with the wider world.
Informed by rapid advancements in motor sports like Formula E, it's clear that the future of mobility will help make the world a better place for everyone.
For more information about Jaguar TCS Racing Formula E, please visit: https://www.tcs.com/who-we-are/sports-sponsorships/jaguar-tcs-racing-formula-e-data-analytics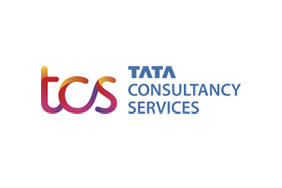 Tata Consultancy Services (TCS)
Tata Consultancy Services (TCS)
Tata Consultancy Services is an IT services, consulting and business solutions organization that has been partnering with many of the world's largest businesses in their transformation journeys for over 55 years. Its consulting-led, cognitive powered, portfolio of business, technology and engineering services and solutions is delivered through its unique Location Independent Agile™ delivery model, recognized as a benchmark of excellence in software development.
A part of the Tata group, India's largest multinational business group, TCS has over 614,000 of the world's best-trained consultants in 55 countries. The company generated consolidated revenues of US $27.9 billion in the fiscal year ended March 31, 2023, and is listed on the BSE and the NSE in India. TCS' proactive stance on climate change and award-winning work with communities across the world have earned it a place in leading sustainability indices such as the MSCI Global Sustainability Index and the FTSE4Good Emerging Index. For more information, visit www.tcs.com.
More from Tata Consultancy Services (TCS)