Published 07-24-23
Submitted by Bayer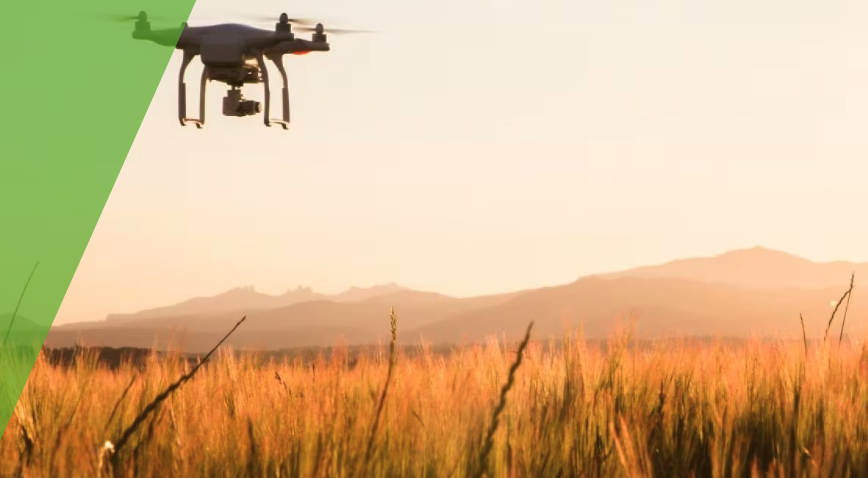 If LinkedIn is anything to go by, general interest in all things sustainability related has clearly reached an all-time high. At any given moment, my newsfeed is full of posts advocating for new solutions to tackle the world's most pressing challenges.
This constant call for action to shape a sustainable future is a good thing. But sometimes it can be really hard to picture what such solutions actually look like.
Not so in the case of agriculture. The future of farming lies in regenerative agricultural systems. Put simply, regenerative agriculture aims to increase production with fewer inputs while leaving more of our natural world intact. The goal is to allow farmers to benefit from higher yields, higher incomes, and improved livelihoods – and for nature to recover and thrive.
In fact, what I find exciting about this transformation in farming is that a number of solutions are already there for everyone to see. When different innovations are put together to form an entire system of solutions and tailored to the specific conditions of each farm, they can have real impact on the ground. And when brought to scale, they could have the potential to radically transform how we grow and produce our food – ultimately, making our food system more resilient and sustainable and regenerative.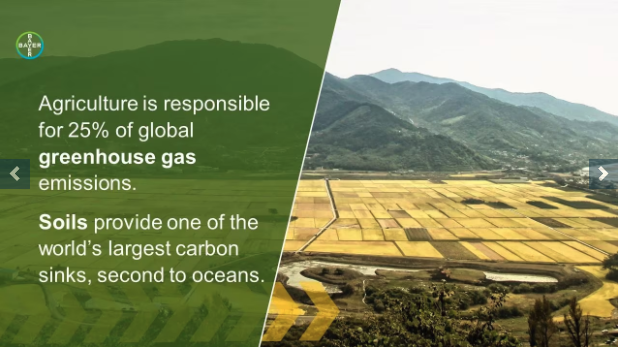 The following farming solutions are currently five of my absolute favorite innovations in agriculture. And here's why.
1. Carbon Farming
Carbon farming is a method aimed at reducing carbon concentrations by sequestering it in the soil. The Bayer Carbon Initiative is a carbon farming program created in 2021 that has been going from strength to strength. The idea behind it is to reward growers for adopting climate-smart farming practices like using cover crops, tillage reduction, crop rotations and precision nitrogen applications.
Such methods not only reduce carbon emissions but can pull carbon from the atmosphere and store it in the soil where it benefits soil health, crops and the environment.
It's really motivating to see the difference that practical tools and real-life solutions like this one can make in the lives of farmers and for the well-being of our planet. At Bayer, we're working with our partners to bring them to scale and make them more widely available to more farmers around the world.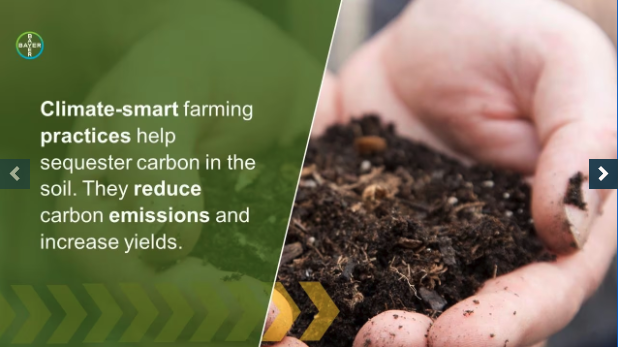 2. CoverCress
Cover crops – which are crops planted between seasons – have enormous potential for regenerative agriculture. They limit erosion and keep valuable nutrients from blowing away. At the same time, they are vital in making sure that carbon that was stored in the soil remains there when no other crop is growing – for the benefit of microorganisms as well as our planet.
For all these reasons, CoverCress belongs on my list of favorite agriculture innovations. What sets CoverCress apart from other cover crops is that it can be also harvested as a renewable fuel feedstock. Some farmers are hesitant to use cover crops due to the lack of financial incentive to plant something that doesn't generate revenue. CoverCress addresses this issue and offers a potential revenue stream without using new land, new equipment, or new resources. It's a win-win both for farmers and the planet and I would be happy to see more CoverCress fields on my runs during the off-season.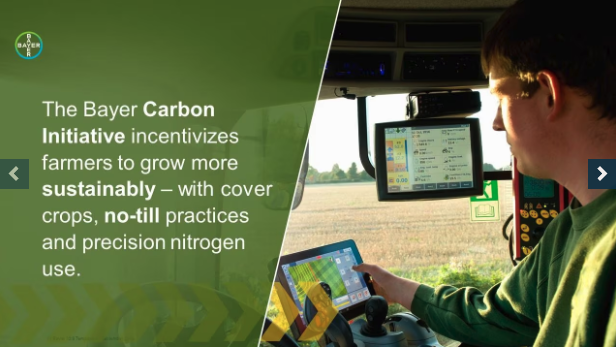 3. Hybrid wheat
Climate change, extreme weather and disease increasingly pose a threat to harvests around the world. Wheat, for example, contributes to about 20 % of dietary calories and proteins of the world population, but harvests are taking a hit in a hotter, drier climate. That's why farmers are increasingly looking for crops that can withstand the impact of climate change. This brings me to another one of my favorite Ag Innovations: hybrid wheat.
State of the art genomic tools have enabled us at Bayer to develop a new crop that is expected to provide higher yield and yield stability as well as to be more resilient. This form of resilience will help farmers save inputs like fuel, fertilizer, and crop protection while contributing to global food security at the same time. Hybrid wheat is a great example of how innovation in agriculture can secure business for farmers, support the global food production, and promote sustainability at the same time. It's about helping farmers produce more with less, and to make agriculture part of the solution to restore nature along the way.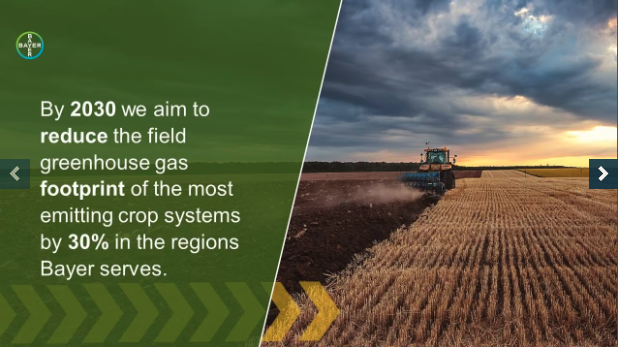 4. Biologicals
Biological alternatives to conventional crop protection products are another important tool in our suite of sustainability solutions. Biologicals have a better environmental profile and a lower impact on natural habitats than conventional products, and that's why they feature on my list of favorite agriculture innovations.
To keep it simple, biological crop enhancement products act like nutritional supplements for soil, providing nourishment while boosting health and performance. At Bayer, we are proud to be a leader in agricultural biologicals with global expertise in field testing and registration, moving innovation to products quickly and efficiently.
5. Digital solutions
Last but by no means least, I'd put digitalization down as a favorite agricultural innovation of mine. Digitalization will transform our industry more profoundly than any other technology of the past 40 years. It will contribute to a more innovative, more efficient, and more sustainable form of agriculture - enabling a regenerative transformation.
Digital farming tools help farmers work smarter by combining their expertise and knowledge of their land with modern, digitally enabled tools that collect and organize more data, enabling farmers to make the best decisions possible for every acre of land they farm. The FieldView platform, for example, helps farmers use weather data, field-level analysis, and satellite imagery to optimize decision making.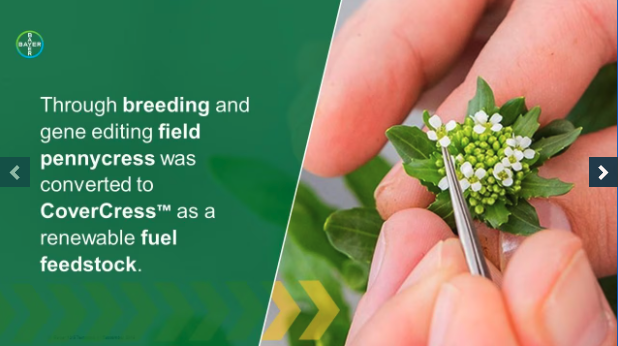 All five of these innovations are part of a bigger picture. In order to advance regenerative agriculture and make our global food system more sustainable and resilient, we need different tools and solutions at different points of the agricultural value chain and tailored to the specific condition of each farm.
At Bayer, we are addressing agriculture as a whole and are committed to transforming the industry from end to end. Our journey towards a regenerative future in agriculture is in full swing and I'm excited to be a part of it. Perhaps you might be too. 
If you're curious to learn more and join our efforts, find out more here: Regenerative Agriculture | Bayer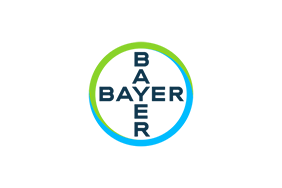 Bayer
Bayer
Bayer: Science For A Better Life
Bayer is a global enterprise with core competencies in the Life Science fields of health care and agriculture. Its products and services are designed to benefit people and improve their quality of life. At the same time, the Group aims to create value through innovation, growth and high earning power. Bayer is committed to the principles of sustainable development and to its social and ethical responsibilities as a corporate citizen. In fiscal 2015, the Group employed around 117,000 people and had sales of EUR 46.3 billion. Capital expenditures amounted to EUR 2.6 billion, R&D expenses to EUR 4.3billion. These figures include those for the high-tech polymers business, which was floated on the stock market as an independent company named Covestro on October 6, 2015. For more information, go to www.bayer.com.
More from Bayer