Published 11-15-23
Submitted by Bayer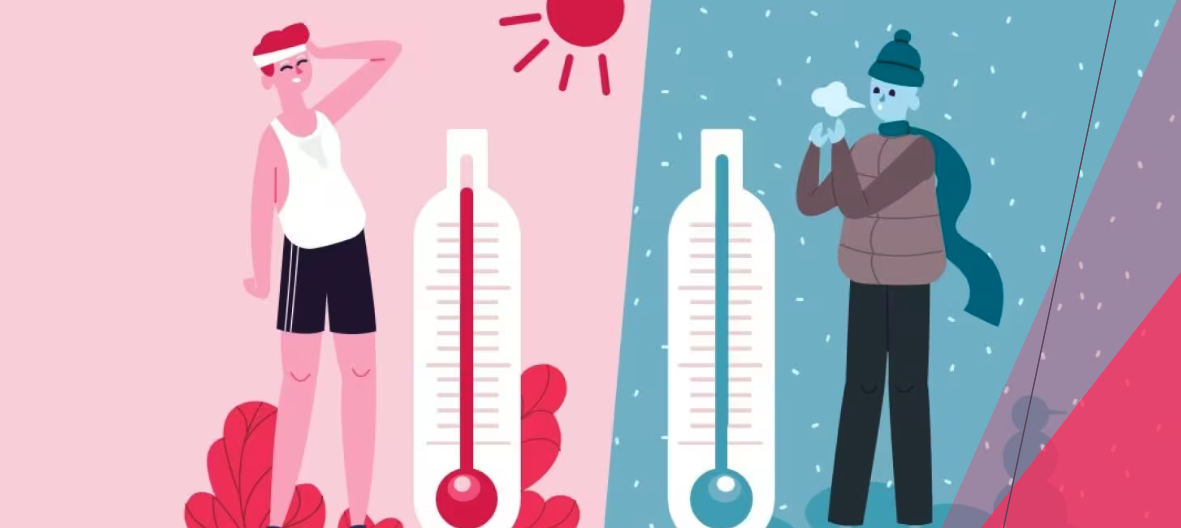 Global climate change is causing a dangerous rise in sea levels, erratic and wild weather, environmental damage, and consequently, a state of worsening human health. Extreme temperatures and air pollution contribute to climate change's impact on human health. Mitigating climate change and its associated health effects requires bold efforts and a better understanding of the interdependent forces at play.
How Does Climate Change Impact Our Health?
Extreme heatwaves, melting glaciers, widescale droughts, ruinous wildfires, and increasing carbon dioxide levels are just some of the serious side effects of a planet in distress. In a vast and interdependent ecosystem like Earth's in which humans, animals, plants, and weather work together to sustain life, any radical shifts in climate trigger a ripple effect of harm to all life forms – a link that is now well established. 

In the past 20 years, global warming has been the culprit behind a growing incidence of many different health complications, especially among older populations, ethnic minorities, and the poor.1 

For example, rising temperatures are associated with a more than 50% increase in heat-related death among people over 65 years of age and are just one of many climate change health effects. An increase in heart and lung conditions, mental illness, immune system reactions such as allergies, and many other disorders are also associated with it.2 "We need to start thinking about the environment as a social determinant of health," said Daniella Foster, Global Vice President and Head of Public Affairs, Science and Sustainability for Bayer's Consumer Health division. "We know that climate change has caused a lot of health issues like respiratory illnesses and heart disease, and that people in underserved communities are most vulnerable. The work we're doing to help protect the environment today is critical in creating a healthier society."
Climate Change and the Domino Effect on the Heart
Cardiovascular diseases rank as the leading cause of death worldwide. Among other factors, climate change has a significant impact on our heart health.3 Spikes in our core body temperature cause us to breath faster and force our hearts to work harder, which in turn impacts the dilatation of our blood vessels which regulates our blood pressure and our body's blood-clotting mechanisms. These imbalances can trigger heart attacks and heat strokes, especially among people with underlying health conditions.4
Further, the negative impact of climate change on air quality – which is driven in part by an increased occurrence of drought-fueled wildfires and higher concentrations of toxic particle matter in the air – is also associated with heart damage.4
The Influence of Climate Change on Our Mental Health
In 2014, the U.S. Global Change Research Program published its first scientific assessment focused solely on climate change health effects, which notably included a section about mental health.5 For example, the team of more than 300 experts found that vulnerable populations such as pregnant women, children, the economically disadvantaged, and people with pre-existing mental illness face a higher risk of mental health consequences from exposure to climate-related disasters such as floods, hurricanes and wildfires.5 These traumatic and sometimes life-threatening events can also cause anxiety and depression among people with no history of mental illness.5
The Hidden Impact of Climate Change on Cancer
Climate change is already increasing cancer risk. Skin cancer as a result of increased UV radiation and lung cancer due to air pollution are two straightforward examples, but there are additional less-obvious factors at play.
Higher temperatures, droughts, floods and other weather phenomena caused by climate change also have an impact on the quality and availability of our food. According to a modeling study it is predicted there could be 534,000 climate-related deaths worldwide, including deaths from cancer, by 2050, as a result of changes in the food supply and the reduced consumption of healthy foods like fruits and vegetables.9
Another aspect not to be ignored is access to cancer care. Weather-related disasters can lead to disruptions in the healthcare system. Existing inequities are further exacerbated by the implications of climate change.9 In low- and middle-income countries access to optimal care and systems is already limited today, and extreme weather conditions will make access to basic cancer screening or treatment even more difficult.
Learn more about the pollen problem and why more of us are seemingly susceptible to hay fever.
More Pollen Problems Due to Climate Change
According to The World Allergy Organization, allergic reactions to pollen have increased in frequency and severity in some geographic regions over the last few decades.6,7 There are many interdependent drivers, including a longer growing season, and humans emitting more carbon dioxide in the atmosphere which may contribute to ragweed growing faster, producing more pollen per plant, and having a higher allergenic content.8 Global warming may also aid the growth of trees that produce more allergenic pollen, as well as a rise in carbon dioxide emissions which can substantially worsen mold allergies. Increased urbanization around the world is also generating more pollutants which in turn trigger airborne allergies.8
Setting Targets and Taking Action Against Climate Change
International governments, healthcare organizations and businesses are marshaling their forces to curb the devastating impact of climate change before it's too late. Keeping the global temperature rise below 1.5°C is a paramount goal. To achieve this, many countries are setting ambitious targets to reach net-zero emissions (a balance between the greenhouse gases put into the atmosphere and those taken out) and to protect at least 30% of the world's land and oceans by 2030.3, 10
Bayer's Efforts to Combat Climate Change
As a science-based company, Bayer recognizes the risks posed by global climate change and we're tackling this from two aspects. First, we aim to continuously reduce greenhouse gas emissions and are proud to be one of 950 companies worldwide to have joined the independent Science Based Targets initiative (SBTi), a collaboration between Carbon Disclosure Project (CDP), the United Nations Global Compact, the World Resources Institute (WRI) and the World Wide Fund For Nature (WWF).11 As part of this commitment, and many other partnerships and initiatives, Bayer is playing its part in limiting global warming to 1.5°C by reducing its emissions by 42% by 2029 and we have aim to achieve net zero emissions including our entire value chain by 2050 or sooner.11 In addition to our ambitious climate goals, we also recognize people need help living healthier lives today. For many people in underserved communities, preventative care and over-the-counter medications serve as their first and only lifeline for healthcare due to lack of access to basic and essential health services. As such, we have set a goal to expand access to everyday health solutions for 100 million underserved consumers by 2030.
Delivering Better Cancer Care for Those in Need
In partnership with leading organizations across the world, Bayer is committed to driving forward innovative and impactful initiatives to help address inequities in cancer care across the world by improving access to quality cancer care for large, underserved communities in low- and middle-income countries. The initiative "Delivering Better Cancer Care" provides the opportunity to reach over 300 million patients worldwide who experience disparities in access to cancer care.
References
1The New England Journal of Medicine. Call for Emergency Action to Limit Global Temperature Increases, Restore Biodiversity, and Protect Health. September 16, 2021. 
https://www.nejm.org/doi/full/10.1056/NEJMe2113200?query=featured_home. Viewed October 5, 2021.
2The New England Journal of Medicine. Call for Emergency Action to Limit Global Temperature Increases, Restore Biodiversity, and Protect Health. September 16, 2021. 
https://www.nejm.org/doi/full/10.1056/NEJMe2113200?query=featured_home. Viewed October 5, 2021.
3Centers for Disease Control and Prevention. Heart Disease Facts. Page Last Updated September 27, 2021. https://www.cdc.gov/heartdisease/facts.htm Viewed October 12, 2021.
4Nature Reviews Cardiology. Cardiovascular risks of climate change. 18, 1–2 (2021). https://doi.org/10.1038/s41569-020-00473-5. Viewed October 12, 2021.
5U.S. Global Change Research Program. Ch. 9: Human Health. Climate Change Impacts in the United States: The Third National Climate Assessment, 2014. 220-256. doi:10.7930/J0PN93H5. http://nca2014.globalchange.gov/report/sectors/human-health. Viewed October 13, 2021.
6The World Allergy Association. WAO White Book on Allergy 2013 Handbook. https://www.worldallergy.org/wao-white-book-on-allergy. Viewed October 5, 2021.
7Climate Change and Pollen Allergies. In: Marselle M., Stadler J., Korn H., Irvine K., Bonn A. (eds) Biodiversity and Health in the Face of Climate Change. June 2019. Springer, Cham. https://doi.org/10.1007/978-3-030-02318-8_3. Viewed October 5, 2021.
8Bayer. The Pollen Problem. https://www.bayer.com/en/news-stories/the-pollen-problem. Last updated: September 14, 2021. Viewed October 5, 2021.
9The ASCO Post: How Climate Change Is Impacting Cancer Care and What Can Be Done to Reduce Oncology's Footprint on the Environment https://ascopost.com/issues/august-10-2021/how-climate-change-is-impacting-cancer-care/
10High Ambition Coalition (HAC) for Nature and People home page. https://www.hacfornatureandpeople.org. Viewed October 5, 2021.
11/Bayer. Science Based Targets initiative endorses climate protection targets of Bayer AG. August 21, 2020. https://www.media.bayer.com/baynews/baynews.nsf/id/Science-Based-Targets-initiative-endorses-climate-protection-targets-of-Bayer-AG. Viewed October 5, 2021.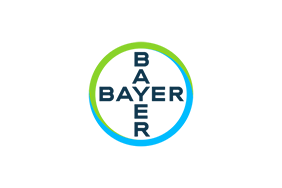 Bayer
Bayer
Bayer: Science For A Better Life
Bayer is a global enterprise with core competencies in the Life Science fields of health care and agriculture. Its products and services are designed to benefit people and improve their quality of life. At the same time, the Group aims to create value through innovation, growth and high earning power. Bayer is committed to the principles of sustainable development and to its social and ethical responsibilities as a corporate citizen. In fiscal 2015, the Group employed around 117,000 people and had sales of EUR 46.3 billion. Capital expenditures amounted to EUR 2.6 billion, R&D expenses to EUR 4.3billion. These figures include those for the high-tech polymers business, which was floated on the stock market as an independent company named Covestro on October 6, 2015. For more information, go to www.bayer.com.
More from Bayer