Published 07-24-23
Submitted by MasterCard Center for Inclusive Growth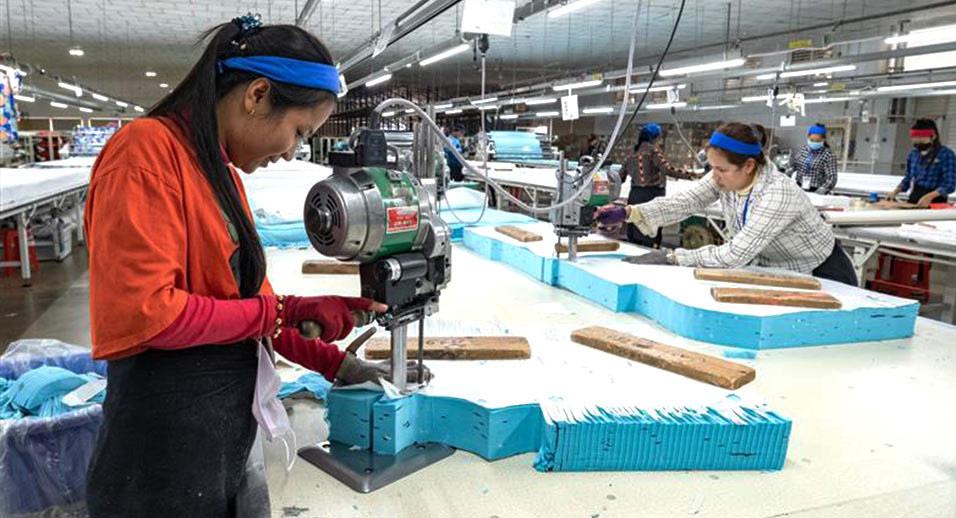 The Mastercard Center for Inclusive Growth
By Christine Svarer and Payal Dalal
RISE supports collaborative industry action at scale to advance gender equality in global garment, footwear and home textiles supply chains.
The partnership builds on the positive impact of wage digitization proven by The Mastercard Center for Inclusive Growth's previous partnership with HERproject (a founding partner of RISE), which supported over 45,000 workers (70% women) in Egypt and Cambodia and developed a range of materials including the Digital Wages Toolkit.
Mastercard will support RISE's focus on financial health through wage digitization with its technical and financial inclusion expertise, products, network and philanthropic funding.
Meet Champi, a 24-year-old cutter at a garment factory in Phnom Penh, Cambodia, where she has worked for seven years. Champi is married to a farmer and has a three-year-old daughter. Her long-term financial goal is to invest in her family's farm, and she is saving towards buying a tractor.
The factory where she works recently switched from paying workers in cash to paying wages into a digital bank account. Coupled with financial education, the shift has opened up new conveniences, like online shopping for her daughter, and is helping her save and build a financial cushion.
"I've started saving $10 each month," says Champi. "I feel more confident now about my future expenses – if someone is sick, then I have savings to pay the hospital bill."
Since 2018, the Mastercard Center for Inclusive Growth and HERproject have been working together to scale up digital wages for garment factories and workers like Champi in Bangladesh, Egypt and Cambodia. We've seen the longer-term potential of digital wages to drive financial inclusion and resilience and bring low-income workers into the formal financial system. Digital wages have increased the ability of workers, particularly women, to save, plan and respond to crises.
Workers are experiencing economic stressors resulting from factors like the lingering effects of the COVID-19 pandemic, the energy crisis, inflation and climate shocks. Globally, about 165 million adults receive private sector wages in cash. Switching to digital wages is an opportunity to create resilience against these economic stressors and start to build financial resilience.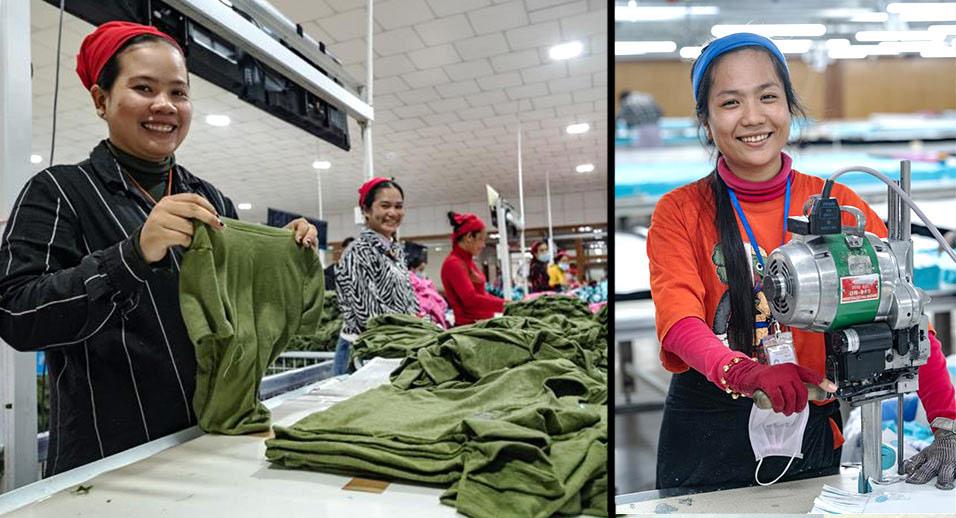 Introducing digital wages is most effective when done so in a gender-intentional manner. Women represent nearly 60% of the garment workforce globally, reaching 80% in some regions. Studies show that women who maintain financial accounts have more control over their income and greater influence over household spending. When women have more control over household spending, there is greater investment in education and health, leading to wider benefits for families and local economies.
Digitizing wages can build financial inclusion by driving usage, trust and confidence to use financial products, which can lead to an increase in savings and better financial management. By empowering women workers with knowledge and skills, they can make more informed financial decisions, improve their financial well-being and build a stronger financial future. For example, after digitizing wages and participation in the HERfinance Digital Wages program (now RISE Financial Health), 96% of workers surveyed at one factory in Egypt reported that they now preferred to be paid in a bank account, rising from 2% at the start of the program. Four in 10 women said they were saving every month after the program implementation.
Digitizing wages is good for business too. For factories, wage digitization offers timely, accurate payments and reduces the risk of errors or fraud. Brands and buyers welcome the greater efficiency and transparency. One study conducted by the World Bank showed that after two years of digitizing payroll, factories had slashed costs by 45%.
The opportunity now lies in creating impact at scale. We have tested our hypotheses through our collaboration over the past four years, and we have evidence of the benefits of digital wages for financial health and inclusion. We now seek to replicate and expand these benefits to more women workers. Partnerships will be crucial in this effort, which is why the Mastercard Center for Inclusive Growth has become the anchor partner for RISE's Financial Health focus area, doubling down on its support for women workers in global garment supply chains.
We look forward to working together to expand and deepen the impact of economic empowerment for women workers, and we will share what we learn through reports on our work in Cambodia and Egypt later this year.
Photos courtesy of RISE
Originally published by The Mastercard Center for Inclusive Growth
Check out more content from The Mastercard Center for Inclusive Growth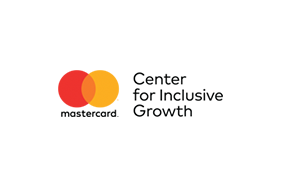 MasterCard Center for Inclusive Growth
MasterCard Center for Inclusive Growth
The Mastercard Center for Inclusive Growth focuses on promoting equitable and sustainable economic growth and financial inclusion around the world. As an independent Mastercard subsidiary, it combines data, expertise and technology with philanthropic investments to empower a community of thinkers, leaders and innovators on the frontlines of inclusive growth. Follow us on Twitter @CNTR4growth and subscribe to receive our latest insights.
More from MasterCard Center for Inclusive Growth