Published 07-21-23
Submitted by LyondellBasell Industries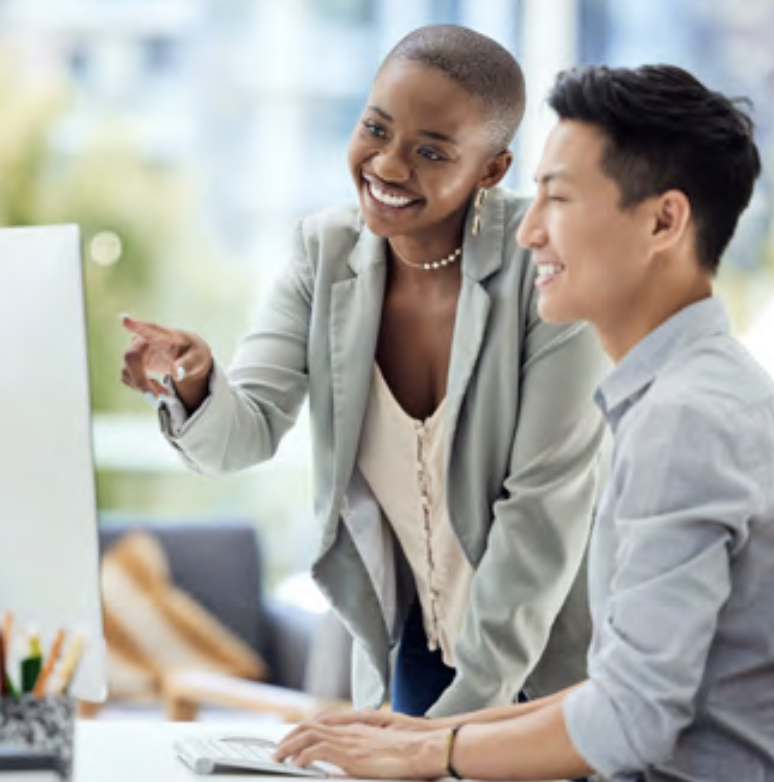 INTERVIEW WITH OUR EXECUTIVE VICE PRESIDENT, PEOPLE AND CULTURE TRISHA CONLEY
Q: What's your vision of 'thriving societies'? How will the People and Culture organization help to achieve it? 
A: As employees, we spend a lot of our time at work, so it is important to have a place that is safe, free from discrimination and where people feel like they can bring their whole selves to work. People want to work for purpose-driven companies they can be proud of and that offer an enticing employee value proposition. Finally, how the company gives back to communities is critical. I love the fact that our Advancing Good corporate citizenship program is committed to using our global reach to positively impact the world and that our actions help fulfill community needs. Millions of people around the world use our products every day, so we have the potential and responsibility to use this scale and reach for positive change. 
Q: How do you believe DEI can help organizations thrive? 
A: DEI is absolutely vital to business. After all, the most successful companies mirror the communities in which they operate. Few companies publicly commit to achieve parity goals. Our company's pledge to achieve parity within ten years is impressive and signals our commitment and leadership in DEI. Our DEI goals and programs are about opening doors for everyone and reducing bias. We believe DEI is a strength, helping us achieve our business goals and ensuring our future success. While we have made progress, we still have work to do. As we go forward, we are mindful that we have to continually evaluate our processes and procedures to ensure we do not become complacent. People want to work in a place where they feel welcome, wanted and valued for their input. Organizations that focus on DEI create an environment where people want to stay and thrive. Inevitably, these companies are among the most successful. 
Q: What are some key areas of focus for your team in the near and long term? 
A: Our People and Culture team plays a critical role as a strategic partner to all parts of the business. At the end of the day, people are the heart of our company. Our focus, both now and in the future, is on transforming our culture, enhancing our DEI programs, growing our leaders and improving our HR operations and service delivery. To get there, we need to listen to and learn from employees across our organization about how we can attract, retain, develop and motivate our most important assets. We have the opportunity every day to positively impact people's lives. In turn, this improves our culture and our business success. It's all linked, and I look forward to leading the team that can help make this all happen.
OUR GOAL: BY 2032, ACHIEVE GENDER PARITY IN SENIOR LEADERSHIP GLOBALLY AND ENSURE OUR U.S. SENIOR LEADERSHIP REFLECTS THE RATIO OF UNDERREPRESENTED GROUPS IN THE GENERAL POPULATION
In 2022, women represented 22% of global senior leadership roles, which is a 1% increase compared with 2021. In the U.S., 18% of senior leaders were from underrepresented groups in 2022, which is a 1% decrease from the prior year. We are continuing to develop and improve our internal talent programs and, through these efforts, we promoted 16% more women in 2022 than in 2021. Increased promotions of women were the main reason the number of women in senior leadership globally increased in 2022. Additionally, the percentage of diverse employees on our Executive Committee, which reports directly to the CEO, increased from 18% in 2021 to 33% in 2022, and as of February 2023, increased to 40%. Of the 10 members on our Executive Committee, four are women, and together, our CEO and Executive Committee represent six different nationalities. 
While we are making significant efforts, our progress in 2022 was negatively impacted by increased attrition of women leaders and leaders from underrepresented groups, primarily due to the competitive talent market. We regularly analyze retention to understand attrition drivers and to enhance our employee engagement efforts. 
We will continue to focus on enhancing our hiring, promotion and retention practices. With respect to hiring, we expanded our existing senior-level hiring practices to a larger group of positions. These practices include broader recruiting efforts, diverse interview panels and candidate slates, standardized interview questions and hiring-manager training. 
We recognize that building talent pipelines and transforming culture takes time. We believe with the programs we have implemented, we are on track to achieve our interim goals of increasing the number of female senior leaders globally and the number of underrepresented senior leaders in the U.S. by 50% by 2027, relative to a 2022 baseline.
GLOBAL EMPLOYEE GENDER REPRESENTATION
IN SENIOR LEADER AND PROFESSIONAL POSITIONS
| | | |
| --- | --- | --- |
| 2022 | Men | Women |
| Total global employees | 81% | 19% |
| Senior leaders | 78% | 22%  |
| Professionals | 67% | 33% |
U.S. EMPLOYEE ETHNICITY REPRESENTATION 
IN SENIOR LEADER AND PROFESSIONAL POSITIONS
| | | |
| --- | --- | --- |
| 2022 | Non-Underrepresented | Underrepresented |
| Total U.S employees | 67% | 33% |
| Senior leaders | 82% | 18% |
| Professionals | 65% | 35% |
Data is as of December 31, 2022 and excludes temporary workers. Senior leaders, for the purposes of our diversity goals, refers to the approximately 400 employees that represent the top six job bands/categories of our employees and executives, excluding our CEO. Professionals refers to the employees in the next eight bands/categories, excluding technical and hourly employees. 
ADVANCING LEADERS FROM DIVERSE BACKGROUNDS 
To help future leaders from underrepresented groups advance their professional development, we engaged a third-party with expertise in helping leaders develop the skills, peer networks and sponsorship they need to achieve their aspirations for career growth. The program offers virtual, interactive learning experiences specifically designed for Black, Hispanic and Latino and Asian leaders. In 2022, 65 LyondellBasell employees completed the training, which is now a standard offering within our company.
View the full LyondellBasell 2022 Sustainability Report.
For information about the factors that could impact our forward-looking statements, please see page two of the LyondellBasell Sustainability Report.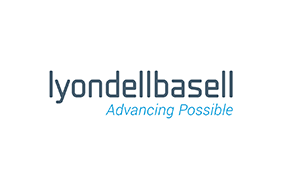 LyondellBasell Industries
LyondellBasell Industries
We are LyondellBasell – a leader in the global chemical industry creating solutions for everyday sustainable living. Through advanced technology and focused investments, we are enabling a circular and low carbon economy. Across all we do, we aim to unlock value for our customers, investors and society. As one of the world's largest producers of polymers and a leader in polyolefin technologies, we develop, manufacture and market high-quality and innovative products for applications ranging from sustainable transportation and food safety to clean water and quality healthcare. For more information, please visit www.lyondellbasell.com or follow @LyondellBasell on LinkedIn.
More from LyondellBasell Industries