Published 07-10-23
Submitted by 3BL
3BL is delighted to announce the release of the 100 Best Corporate Citizens Methodology document for 2023. The methodology provides a comprehensive overview of the factors considered in evaluating corporate citizenship, and it is now available for your review.
We encourage all Russell 1000 companies to carefully examine the methodology document to gain insights into the criteria and metrics utilized in determining the ranking. By understanding the evaluation framework companies can maximize their position and interested parties can learn how 3BL evaluates these companies for their performance and transparency on key issues.
Furthermore, 3BL is pleased to announce that the Data Verification period has commenced today and will continue until July 21st. All Russell 1000 companies are strongly encouraged to seize this opportunity to verify the accuracy and completeness of their data, ensuring a fair and transparent assessment of their corporate citizenship practices. Participation in the data verification process is crucial to maximizing companies' positions in this year's ranking and is available at no cost.
To access your data and receive guidance throughout the verification process, please reach out to the dedicated ESG Helpdesk at ESGHelpdesk@ISS-ESG.com. Their team is ready to assist you and address any queries or concerns you may have.
About 3BL:
3BL's unrivaled distribution platform distributes sustainability and corporate responsibility content from hundreds of leading purpose-driven brands to a global audience of stakeholders including investors, media, policymakers, corporate leaders, consumers, employees, job seekers and ratings & rankings agencies. For more information, please visit www.3blmedia.com.
About the 100 Best Corporate Citizens Ranking
The 100 Best Corporate Citizens debuted in 1999 in Business Ethics Magazine and appeared annually in Corporate Responsibility Magazine for many years. 3BL has managed the ranking since 2018. To compile the ranking, each company in the Russell 1000 Index is ranked according to its transparency and performance on 184 factors across 7 categories: Climate Change, Employees, Environment, Stakeholders & Society, Human Rights, Governance and ESG Performance.
3BL CONTACT
Brian Letts, VP of ESG Programs: BLetts@3blmedia.com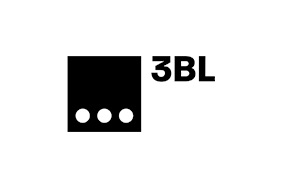 3BL
3BL
3BL has revolutionized how brands share their corporate sustainability and social impact progress.
By leveraging our proprietary technology and expansive distribution network, you can easily access disparate and hard-to-reach stakeholders. And, with our best in class analytics suite, you can measure the impact of your ESG initiatives and build a positive reputation that lasts.
Our Brand Studio combines the editorial expertise of TriplePundit's sustainability communicators and the reach of 3BL's unrivaled distribution network, so you can find new ways to tell your stories better and share them more widely across your target audiences.
More from 3BL