Published 07-07-23
Submitted by United Nations Federal Credit Union (UNFCU)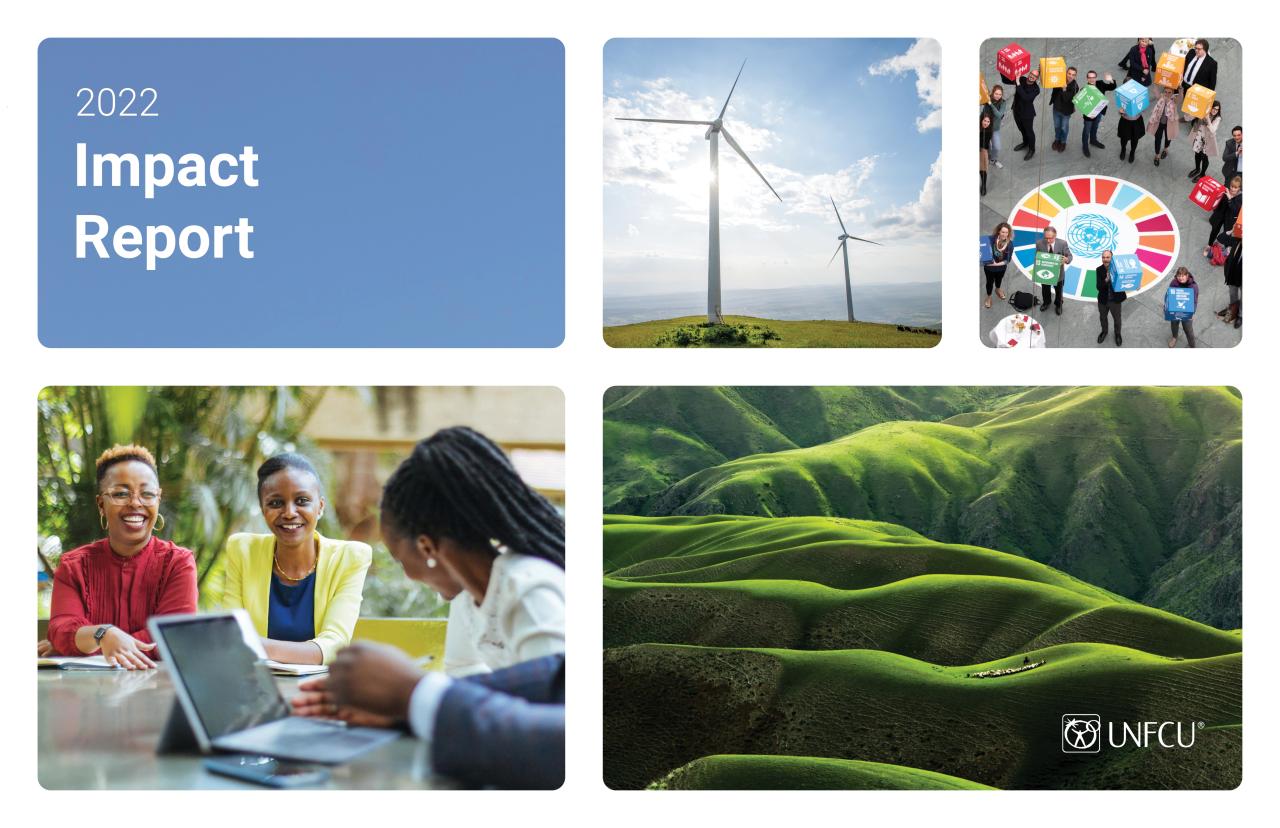 United Nations Federal Credit Union (UNFCU) released its 2022 Impact Report (PDF), detailing the Credit Union's corporate social responsibility (CSR) initiatives. UNFCU's positive impact advanced 14 of the 17 UN Sustainable Development Goals (SDGs).
Key achievements in support of the UN SDGs:
100% climate neutral since 2016
Updated investment policies to prohibit investments in tobacco, firearms, and fossil fuel industries
Expansion of United in Sustainability (UIS) Network to 100 credit unions
132% increase in the number of accounts across all green products
12 years' active membership in the UN Global Compact
5 strategic initiatives completed by Diversity, Equity, Inclusion, and Belonging (DEIB) programs
UNFCU Foundation empowered more than 13,300 women and youth in marginalized communities
"At this midway point for collective global action on achieving the UN SDGs, we are committed to prioritizing positive change in the communities we serve," said Yma Gordon, Vice President of Corporate Social Responsibility and Impact at UNFCU, and Executive Director of the UNFCU Foundation. "Our CSR is guided by the UN SDGs and is a reflection of and commitment to our members' work globally."
Last year, for example, UNFCU expanded the UIS Network it founded for credit unions and their associations beyond North America. UNFCU's staff also conducted more than 6,000 volunteer hours working on internal and external sustainability initiatives.
"From shaping allyship and supplier diversity programs to regularly convening our industry on environmental, social, and governance (ESG), 2022 was a year of action," said Prasad Surapaneni, Co-Executive Sponsor of UNFCU's CSR Program. "With this momentum, we aim to contribute even more to advancing the UN SDGs."
Philanthropy is one of three focus areas for UNFCU's CSR. The UNFCU Foundation, an accredited New York-based nonprofit corporation, invested $1 million in poverty alleviation for women and youth, and humanitarian relief efforts. Against the backdrop of socio-economic and geopolitical uncertainty, UNFCU Foundation supported critical access to education, health care, and jobs training.
UNFCU developed its 2022 Impact Report with reference to the Global Reporting Initiative (GRI). In close collaboration with Greenhouse Gas Accounting specialists, the Credit Union tracked emissions using the Greenhouse Gas Protocol standard.
About United Nations Federal Credit Union (UNFCU)
UNFCU is the member-owned credit union of the United Nations community, dedicated to providing financial peace of mind. UNFCU was founded in 1947 and serves more than 200,000 members across the globe. In 2015, it established the UNFCU Foundation, which has a mission to sustain the path out of poverty through healthcare and education for women and youth. You can learn more in the UNFCU 2022 Impact Report (PDF).
For media questions, contact: Elisabeth Philippe, UNFCU, +1 347‑686‑6776, mobile: +1 347-510-4036, or ephilippe@unfcu.com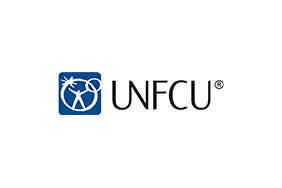 United Nations Federal Credit Union (UNFCU)
United Nations Federal Credit Union (UNFCU)
For more information, please visit: www.unfcu.org