Published 07-03-23
Submitted by VMware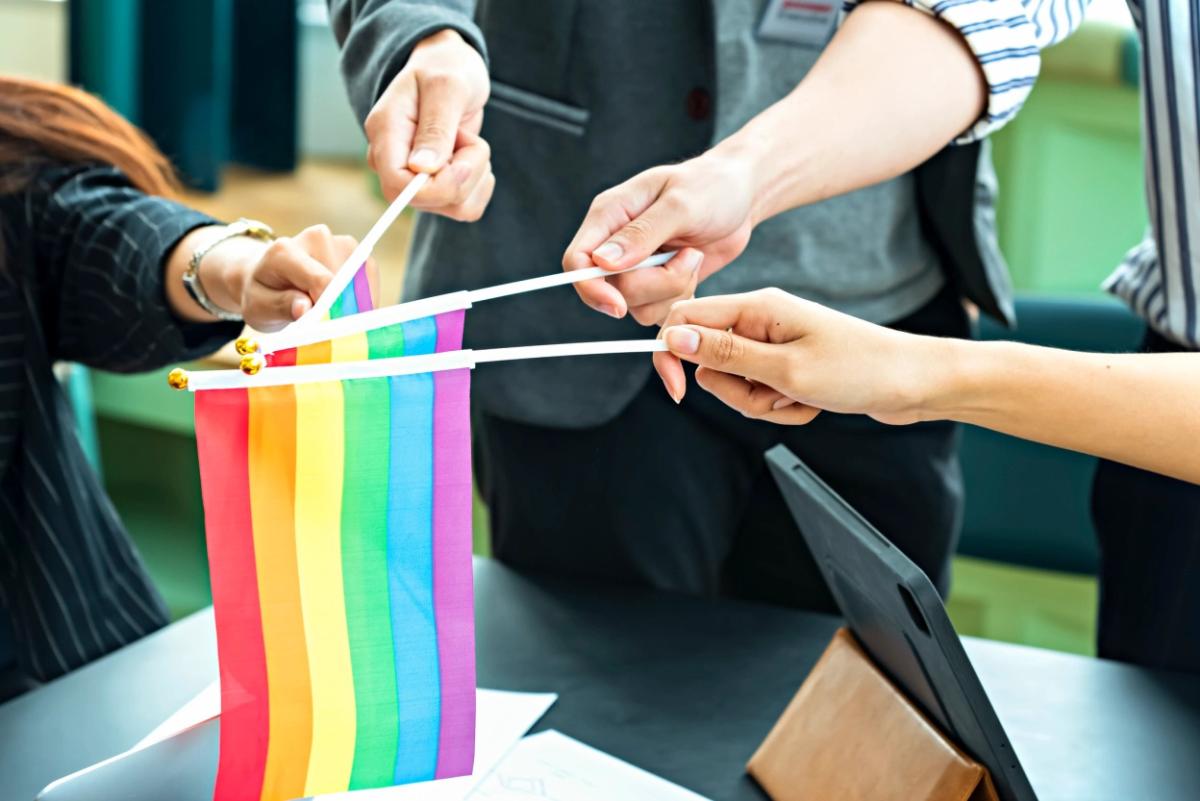 Every year, June marks Pride Month, a time dedicated to celebrating and uplifting the LGBTQIA+ community. The theme for 2023, 'Strength in Solidarity', highlights the community's cultural significance while also highlighting each individual's uniqueness and how we can wield tremendous power when we unite with others for a good cause.
As Pierric Chabat, Marketing Manager at VMware, highlights, Pride Month not only gives us an opportunity to celebrate Pride, but also reflect on the trials and tribulations that members of the LGBTQIA+ community have had to endure in the past as well as the progress that's been made in recent years. "It's important to keep celebrating Pride Month to recognize all the efforts and fights people had to put on just so we can exist in the public space without fear of repercussions," he shares.
Anca Titu, Manager, Deal Management Team and Pride@VMware Ireland co-chair at VMWare, notes that Pride Month is also a great opportunity for allies to get involved. "Being present and showing support is a perfect start to supporting the LGBTQ+ community and a first step in becoming an ally," she says.
"Being an ally is an easy but important thing to do," agrees James Hogan, Senior Director, NEMEA End-User Computing. "Don't be afraid of asking the wrong question either. Genuine interest and questions that come from a good place, are part of how we all learn and support each other."
Read on to hear more from Pierric, Anca and James on what Pride means to them, the importance of allyship and why they believe that technology companies such as VMware are well-placed to help promote equality.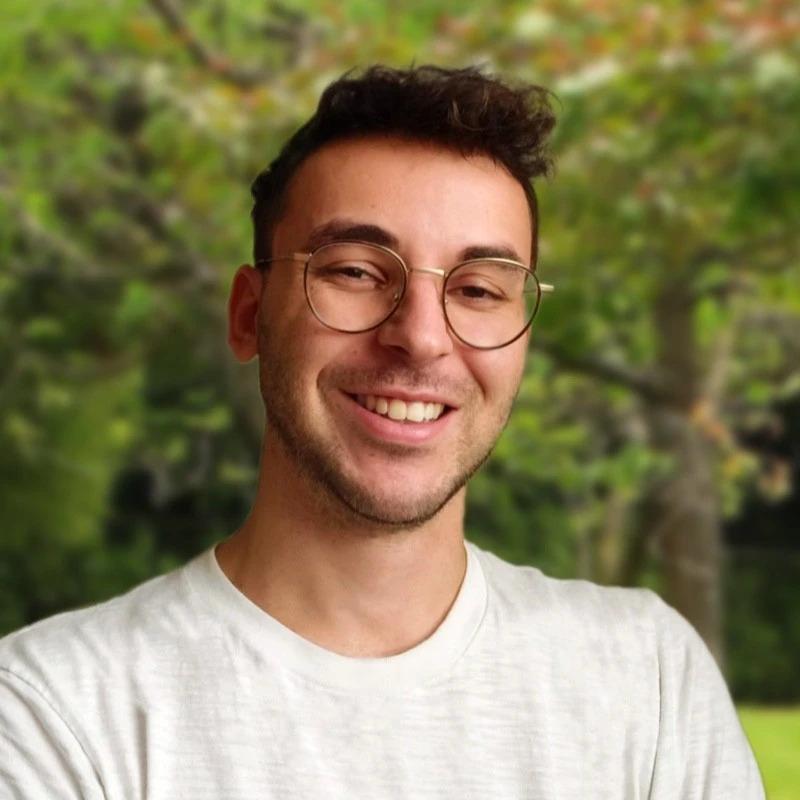 Q: What does 'Pride' mean to you? Why do you think it's important for us to celebrate Pride Month?
Pierric: To me, Pride means that we can unconditionally be ourselves, embrace and honor who we are, and bring visibility to the different members of our community. For a long time, we were not allowed to do so, and sadly it is still the case in many parts of the world to this day.
I have the privilege to live in a place where I feel little to no discrimination in my day-to-day life, but this should not be perceived as a privilege but a basic human right.
Anca: For me "Pride" stands for solidarity, safety, equality and affirmation. Solidarity is hugely important, because as humans, we feel the need to be connected and accepted by those around us. And while it may not seem like much at first, standing by each other and showing support can make a world of difference.
Safety and equality are basic human rights, but unfortunately for many LGBTQ+ people this is still not a reality, and we must do what we can to ensure this does not stay a dream. As for affirmation, I believe that is one of the reasons Pride Month is so significant to the LGBTQ+ community as it gives its members and allies the chance to do just that.
James: Pride for me means the ability for everyone to be themselves without judgement and to be included. I believe that we have come so far as a society but that is only my view as a straight privileged male. Celebrating Pride should be every day and I love that we have a Pride month to really celebrate everything that makes us unique and to remind everyone on the journey ahead.
Q: How can employees support the LGBTQIA+ community and become an ally? Are there any specific activities or event that employees can participate in to show their support for the LGBTQIA+ community?
Anca: Being present and showing support is a perfect start to supporting the LGBTQ+ community and a first step in becoming an ally. The VMware Pride Month events are also a great opportunity, with everything from trainings, speaker series and fun events.
The PRIDE@VMware POD is also always looking to expand the circle. We have many ways for folks to get involved, stay up to date with events and service-learning opportunities or even join the POD and become an active member. As this year's theme says, there is Strength in Solidarity.
James: I always consider whether we are seen as a company where people can "bring their whole self to work". I believe we have made strides, but we must keep challenging ourselves. Only by standing in someone else's shoes can we feel some of what needs to be achieved. This is why being an ally is so critical.
Pierric: Document yourself and do your research. Everyone has different experiences and boundaries, don't assume, but ask questions instead. Using someone's correct pronouns, or not assuming the gender of someone's partner, may not sound like much but it can make a big difference to someone.
If you have the capacity, donate money or your time to charities and organizations that support the LGBTQIA+ community and rights. If you witness harassment, or even someone making an uncomfortable joke or unsolicited comment, be vocal about it. We should not let discrimination slide.
Q: What role can technology companies such as VMware play in helping advance LGBTQIA+ rights and inclusivity on a broader scale?
Pierric: Companies such as VMware can influence and prescribe the right behavior that other companies or organization should adopt.
Going beyond the current legislature and offering the same protection, rights, and benefits that all the other employees can deserve. Some places don't mandate companies to offer the same right and benefits as our straight counterparts, such as parental leaves, family planning assistance, healthcare, etc.
Corporations should provide a safe space, allowing everyone to bring their authentic self to the office.
Anca: Companies such as VMware can play a great role when it comes to supporting LGBTQIA+ community, as well as all the other minorities. First of all, effective goals and key objectives centered around diversity, equity and inclusion can help ensure an inclusive and safe culture, where everyone can bring their true self – this has fantastic benefits for both employees and the company overall.
Secondly, a few examples from VMware would be the Mental Health resources and Take-a-Break days available, the efforts to promote self-ID (voluntary self-identification), legislation that support the LGBTQIA+ community in various parts of the globe, as well as internal policies that grant equality and support to the LGBTQIA+ community.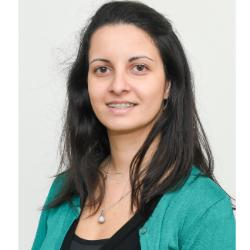 Q: What advice would you give to LGBTQIA+ individuals who are aspiring to pursue a career in the technology industry? Are there any resources or communities that you would recommend helping them navigate throughout their journey?
Anca: I would encourage anyone looking to pursue a career in the tech industry to take leap as it can a hugely rewarding career, especially in a company that values diversity, equity and inclusion the way the VMware community does. In terms of resources, there are annual reports that rank DE&I efforts in global companies, and they are a great indicator of the culture of those companies. Also, dedicated communities such as myGwork, with whom VMware has partnered in recent years, are a great way for members of the LGBTQIA+ community to connect in the professional space.
Pierric: The technology industry is probably one of the most inclusive industries I have had the chance to work in. We still have a long way to go to achieve global equality, but I feel that the IT field is rapidly becoming more diverse and inclusive. I have always felt comfortable about who I am in the office, and open with my colleagues to the fact that I'm part of the LGBTQIA+ community.
Click here to view the original content

VMware