Published 06-30-23
Submitted by Ray C. Anderson Foundation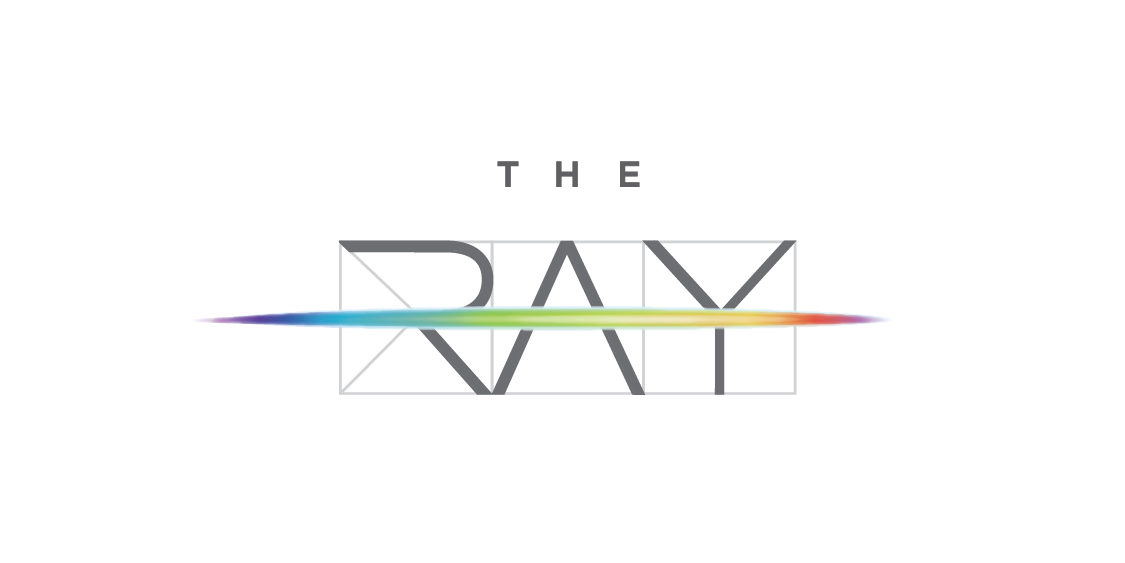 June 30, 2023 /CSRwire/ - The Ray, a nonprofit organization advancing net-zero transportation and energy infrastructure with public agencies, announced a formal engagement with Cityfi to expand and accelerate The Ray's project execution, and enhance growth nationally through forward-thinking policy and public affairs. Cityfi's team of former public officials, technologists, and entrepreneurs are experienced in developing smart, connected transportation and technology hubs, scaling zero-emissions transportation with clean fuels and clean energy assets, and navigating state and local procurement. Cityfi's unique approach combines business strategy, public affairs, and deep subject matter expertise to create tangible impact for organizations and coalitions. Cityfi is a majority women and minority-owned organization.
Currently, The Ray works in 29 states with over 50 public agencies to evaluate infrastructure innovations and technologies, provide technical advice and unique planning tools to bridge knowledge gaps, and facilitate projects from concept to construction. Transportation is the leading sector contributing to greenhouse gas emissions in the U.S., and transportation costs are the second largest annual household expense. Low-income communities are more likely to be situated near and adjacent to highways and interstates, and are more likely to suffer from noise pollution, transportation emissions, illegal tire dumping, and to experience health impacts from the urban heat island effect in highly paved areas.
The Ray's net-zero mission is to build smarter, safer and cleaner infrastructure in the transportation and energy sectors. Recent successes include pollinator-friendly roadside solar arrays in Augusta, ME, connected and autonomous vehicle infrastructure in Austin, TX, and tire safety monitoring stations across Florida.
"The Ray's research and thought leadership role in land use, natural capital, circularity, and how to leverage the clean energy economy into our transportation systems positions us to drive the national discussion and drive faster project development at the local and state level," said Allie Kelly, Executive Director of The Ray. "Our strategic partnership with Cityfi and focus on stakeholder engagement will scale projects and new solutions."

By leveraging the transportation planning, infrastructure deployment and policy expertise of Cityfi, The Ray can accelerate the progress and growth of its signature programs, including:
the utilization of transportation "rights-of-way" for solar arrays and the electrical grid;
supporting connected and autonomous vehicle deployment with roadway sensors,
radios and data management systems;
expanding re-uses of scrap tire material in sustainable pavements and stormwater
management and infiltration galleries.
"For the most economically disadvantaged individuals in America, the financial burden of transportation is disproportionately and unsustainably high," said Andrew Wishnia, Partner with CityFi. "The impact of The Ray's work is magnified in low-income communities, where public health and quality of life are far more greatly affected by transportation and infrastructure, and creates the opportunity for Cityfi to assist The Ray in initiating equitable and long-term sustainable development."
Net-zero transportation encompasses a range of solutions for transportation infrastructure owners and users, including improved community design, efficient travel options, zero-emission vehicles and supporting infrastructure, clean energy deployment along transportation rights-of-way, and natural capital solutions like vegetation management for enhanced carbon sequestration in roadside soils.
"The Ray is transforming the way transportation infrastructure is built," said Harriet Anderson Langford, Founder and President of The Ray. "Together, The Ray and Cityfi will help pave the way for a more sustainable future, where transportation and energy work harmoniously to minimize environmental impact and help communities thrive."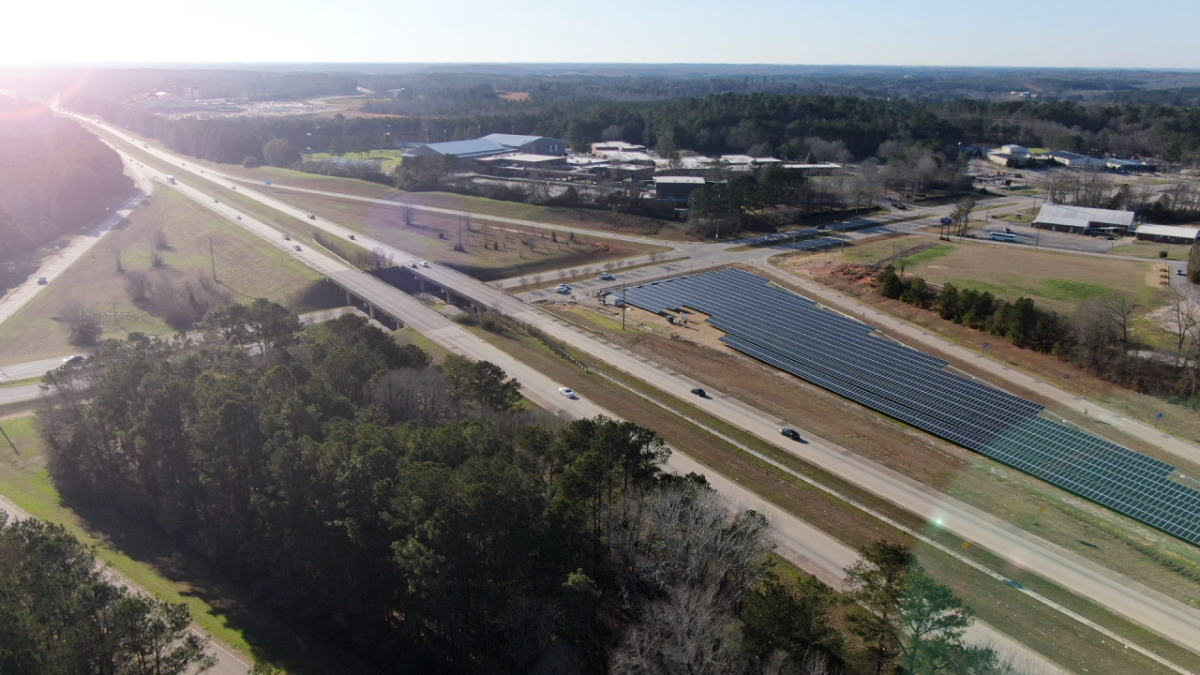 About The Ray
The Ray is a 501(c)(3) nonprofit charity and net-zero highway testbed, located on 18 miles of Interstate 85 between Lagrange, Georgia and the Georgia-Alabama state line. This stretch of interstate is named in memory of Ray C. Anderson (1934-2011), a Georgia native recognized as a leader in green business when he challenged his company, Interface, Inc., to pursue a zero environmental footprint. Our mission is to reimagine how we connect our communities, our lives and the world in a way that is safer, more responsive to the climate, more regenerative to the environment, and more capable of creating economic opportunity through innovative ideas and technologies that will transform transportation infrastructure. The Ray Highway is paving the way for a zero carbon, zero waste, zero deaths highway system that will build a safer and more prosperous future for us all. Learn more at www.TheRay.org.
About Cityfi
Cityfi is in the business of urban change management. We are government innovators, entrepreneurs, designers, political advisors, and trusted industry experts who have transformed public agencies and scaled high growth companies. We leverage our experienced, diverse, passionate team to develop visionary strategies and implementable actions that simplify complexity, align interests, and drive change to deliver meaningful outcomes.
We believe that true public-private partnerships are built upon clear lines of communication, common values, aligned incentives and shared commitment to outcomes. We focus a great deal on technology, but in the context of what is good for communities, citizens, and the long-term health of our environment. Cityfi operates in six core practice areas (Mobility Systems and Reimagines Streets; Public Affairs and Regulatory Design; Resilience and Adaptation; CleanTech and Zero-Emission Transition; Civic Innovation and Change Management and Digital Transformation and Connectivity) and fostering collaboration among these areas is a distinguishing feature of our work, resulting in comprehensive solutions. Learn more at https://www.cityfi.co/.
MEDIA CONTACT
Dallen McLemore, Communications Specialist, The Ray
229.449.6168 | dallen@theray.org | @TheRayHighway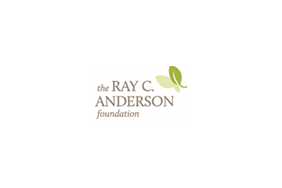 Ray C. Anderson Foundation
Ray C. Anderson Foundation
The Ray C. Anderson Foundation was created in honor of the late Ray C. Anderson (1934-2011), founder of Interface, Inc. During his time at Interface, Ray championed the notion of businesses doing well by doing good. It's these noble qualities of advancing knowledge and innovation around environmental stewardship and sustainability that recognized Ray as a pioneer in industrial ecology.
The purpose of the Foundation is to perpetuate these shared values and continue the legacy that Ray left behind. Through research and funding, the Foundation aims to help create a better world for future generations—tomorrow's child. Join us as the story of the Foundation continues to unfold.
More from Ray C. Anderson Foundation