Published 06-27-23
Submitted by The PNC Financial Services Group
DETROIT, June 27, 2023 /CSRwire/ - INROADS and the PNC Foundation announced that the College Links program will expand to Metro Detroit this fall for the local launch of its successful blueprint designed to help prepare minority high school students for college and successful careers. Funded by a $1 million grant from the PNC Foundation, INROADS will teach local students valuable leadership skills and provide professional development opportunities, while addressing the racial and wealth gap in the United States. INROADS and PNC announced a similar grant initiative in April in Birmingham, Alabama.
"Wealth in America is disproportionate and access to opportunity is not equitable," said Forest T. Harper, Jr., president and CEO, INROADS. "INROADS is working to change this through our College Links program. We cannot wait for change; we must go out and be the change."
Through the INROADS College Links program, high school students in Metro Detroit's underrepresented communities will have the opportunity to participate in one-on-one leadership development and professional growth experiences. The program will expose them to leaders from diverse backgrounds, offer career immersion opportunities and provide mentorship support. These experiences will not only enhance their leadership skills but will increase their chances of admission to college. Historically, 100% of College Links scholars have been accepted into college or post-high school education. 
"As a national main street bank, PNC is strongly committed to the communities we serve," said Michael Bickers, PNC regional president for Detroit and Southeast Michigan. "We know that supporting the INROADS program will help local students in historically underserved communities gain access to rewarding careers in science, technology, engineering and math. This program reflects PNC's commitment to helping students of all ages achieve success in school and life."
INROADS and PNC Foundation recognize the importance of education as a powerful means to economic opportunity. By providing underrepresented students with opportunities and resources through the College Links program, the organizations are working to increase equity and reduce barriers.
"INROADS makes a proven difference in the lives of students who participate," said Sally McCrady, chair and president of the PNC Foundation. "In cities where the program currently operates, it demonstrates impressive results in closing opportunity gaps for underrepresented youth, which aligns with our broader foundation strategy to positively impact communities through education and economic development. We also look forward to having PNC employees get involved as volunteer mentors to the students."
Current host cities of INROADS College Links include: Atlanta; Birmingham; Charleston, West Virginia; Chicago; Cincinnati; Dallas; Houston; Nashville; Oakland; Orlando; New York/New Jersey; San Antonio; Twin Cities of Minneapolis and St. Paul; and Washington D.C. INROADS College Links will also launch in Salt Lake City, St. Louis, Denver and Charlotte in the coming months.
About PNC Foundation 
The PNC Foundation, which receives its principal funding from The PNC Financial Services Group (www.pnc.com), actively supports organizations that provide services for the benefit of communities in which it has a significant presence. The foundation focuses its philanthropic mission on early childhood education, and community and economic development, which includes the arts and culture. Through PNC Grow Up Great®, its signature cause that began in 2004, PNC has created a bilingual $500 million, multi-year initiative to help prepare children from birth to age 5 for success in school and life. For more information, visit http://www.pncgrowupgreat.com.
About INROADS 
Founded in 1970, INROADS delivers innovative programs and creative solutions that identify, accelerate, and elevate the development of underrepresented talent throughout their careers. Through this development, students become equipped for corporate and community leadership that effects community renewal, social change and elevates economic status and quality of life. INROADS has more than 30,000 alumni, over 900 interns and serves 4,000+ students and 200 corporate clients. Learn more at INROADS.org and connect with us on Facebook, Twitter, Instagram, and LinkedIn: @INROADSInc.
CONTACTS:
PNC 
Robert J. Darmanin 
robert.darmanin@pnc.com
INROADS 
Tyra Lang 
tlang@wilbron.com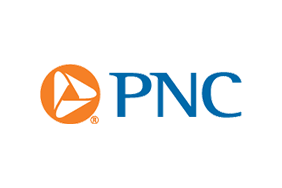 The PNC Financial Services Group
The PNC Financial Services Group
As a Main Street bank, we are committed to delivering on each of our strategic priorities while looking out for the best interests of all of our stakeholders, including our customers, communities, employees and shareholders. Our focus on operating with integrity drives us to help our customers achieve their goals while also strengthening our communities, reducing our environmental impact and empowering our employees to grow.
Email us to sign up for our CSR Newsletter
More from The PNC Financial Services Group