Published 06-19-23
Submitted by LyondellBasell Industries

View the full LyondellBasell 2022 Sustainability Report.
GIVING WALLS A GREEN COAT IN CHINA
LyondellBasell and Nippon Paint China, a top household paint brand among Chinese consumers, announced an exciting collaboration to create packaging using our CirculenRecover polymers for Nippon's waterproofing and interface agent painting products. The collaboration is our first step in bringing innovative solutions to China's painting sector. "We believe that this move will lead the industry trend in developing packaging with a smaller environmental footprint and will be recognized by more and more consumers and gain industry consensus, while contributing to the country's future dual carbon development goals," said Yi Bai, President of Nippon Paint China Procurement Headquarter. "Through the innovation of packaging, our products will also be given a 'new green coat.' "
A STEP FORWARD IN INNOVATION
LyondellBasell is delivering innovation in the outdoor sports segment. We worked with sports equipment specialist TSL to deliver a solution for an innovative snowshoe with recycled content. LyondellBasell provided CirculenRecover polyamide with approximately 80% recycled content for use in the snowshoe footbed, meeting TSL's needs for sustainability, extreme resistance and stylish design. Snowshoes need to be highly resistant to impact and cold temperatures and be durable over time.
After several meetings and testing prototypes in real-life, rough conditions, the teams opted for the CirculenRecover product with mechanically recycled materials. As a world leader in snowshoe development and manufacturing, TSL's values are strongly connected to the respect of nature, well-being and innovation. TSL's challenge was to find recycled plastic materials that could fulfill all technical and visual requirements.
"This recent collaboration yielded an excellent compatibility for both teams," said Yoan Bibollet, head of development at TSL. "It was our first time working with LyondellBasell on the development of a new product, and we were impressed by the material and compounding experience of their teams. The plastic material which we selected for the footbed ticked all of the boxes."
A CLEAR VISION FOR TOMORROW
Driving change toward more sustainable packaging solutions can be challenging in a highly regulated setting like the pharmaceutical sector. Our CirculenRenew polymers offer a solution. We worked with Röchling Medical, part of Röchling Group, to create eye drop containers using CirculenRenew polymers. Known for producing high-quality, secure medication packaging, Röchling was searching for the right grade for its eye drop containers that would also offer sustainability benefits. After several trials, the project team chose a low-density polyethylene with high purity necessary for pharmaceutical applications, and ideal for use in blow molding. This innovative packaging meets product performance requirements while offering a lower carbon footprint through the sourcing of alternative, renewable feedstocks.
ON THE ROAD TO A CIRCULAR FUTURE
In another example of value chain collaboration, LyondellBasell is collaborating with Audi to help close the loop on mixed automotive plastic waste. Audi is installing seatbelt buckle covers in its Q8 e-tron model line. These are made using LyondellBasell polymers that support the sourcing of feedstocks from mixed automotive plastic waste. As part of the PlasticLoop project, plastic components from customer vehicles which can no longer be repaired are dismantled, shredded and processed by advanced recycling into pyrolysis oil. The pyrolysis oil is then used as a raw material in the LyondellBasell manufacturing process for the production of new polymers, replacing fossil feedstocks. Recycled content is attributed to the Audi product via a mass balance approach and certified by ecocycle. With this process, LyondellBasell, Audi, and chemical recycler SynCycle (Next Generation Group and BDIBioEnergy International), succeed in recycling a stream of material which today is mostly only suitable for energy recovery.
View the full LyondellBasell 2022 Sustainability Report.
For information about the factors that could impact our forward-looking statements, please see page two of the LyondellBasell Sustainability Report.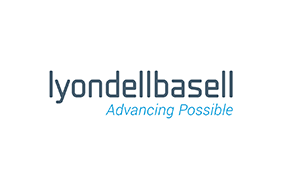 LyondellBasell Industries
LyondellBasell Industries
We are LyondellBasell – a leader in the global chemical industry creating solutions for everyday sustainable living. Through advanced technology and focused investments, we are enabling a circular and low carbon economy. Across all we do, we aim to unlock value for our customers, investors and society. As one of the world's largest producers of polymers and a leader in polyolefin technologies, we develop, manufacture and market high-quality and innovative products for applications ranging from sustainable transportation and food safety to clean water and quality healthcare. For more information, please visit www.lyondellbasell.com or follow @LyondellBasell on LinkedIn.
More from LyondellBasell Industries