Published 06-19-23
Submitted by Mastercard
Kelly Ifill, a former math teacher with an MBA from Columbia Business School, was determined to make banking work for Black entrepreneurs. Working in venture capital after business school, she'd seen how difficult it is for Black entrepreneurs to raise capital, so she built Guava to provide access and financing to Black-owned small businesses across the country.
At the start of her career as a humanitarian with the UN and the Peace Corps, Elizabeth Gore saw the disparities, particularly for women, to start and grow a business. She was incredibly passionate about creating a scalable solution to support small business owners, and together with her co-founder Carolyn Rodz, they built Hello Alice to bring equitable access to capital to aspiring entrepreneurs.
And on the outskirts of Mexico City, store owner Magdalena Padilla Medina learned the ropes of digital payments from a mentor she calls her "angel." "I was not looking for her, but she came and helped me a lot. … It was just a matter of giving me a little push."
Women entrepreneurs face unique barriers to success, from challenges in obtaining funding to inadequate access to basic financial services and tools, but a world that works better for women creates limitless possibilities for us all. That's why Mastercard is committed to building an inclusive digital economy where everyone prospers and providing these women-owned small businesses with solutions that can help them grow and thrive.
A global commitment to financial inclusion for individuals and small businesses
Guided by the conviction that the company can do well as a business by doing good in the world, Mastercard has embraced financial inclusion for individuals and small businesses as both a philanthropic pursuit and a fundamental tenet of its business strategy.
In 2020, Mastercard redoubled its commitment to financial inclusion as a pathway to broad-based prosperity, including a specific focus on providing 25 million women entrepreneurs with solutions that can help them grow their businesses. By harnessing technology, philanthropy and its network of partners, the company has reached 25 million women entrepreneurs, with more work and support to continue, as noted in its latest ESG Report.
"We are committed to helping women-owned businesses surmount the obstacles that prevent them from attaining optimal growth, such as limited access to financing, lack of support networks and the gender gap in business," said Jane Prokop, executive vice president, Small and Medium Enterprises at Mastercard. "From small business card offerings, microcredit, and payment services to grant funding, mentorship, and training, we're harnessing a full range of solutions to help empower women who are powering economies around the world."
"Our commitments to financial inclusion are core to our business strategy, and we know that doing what we do best as a company can change lives for the better," said Shamina Singh, founder and president of the Mastercard Center for Inclusive Growth. "Supporting women entrepreneurs is smart because they pay it back and pay it forward. We'll keep learning about the unique challenges they face and continue to apply those insights to meet their needs with solutions that help them reach their potential."
View original content here.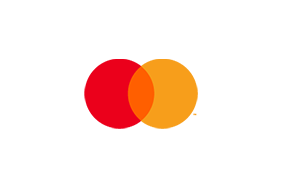 Mastercard
Mastercard
Mastercard is a global technology company in the payments industry. Our mission is to connect and power an inclusive, digital economy that benefits everyone, everywhere by making transactions safe, simple, smart and accessible. Using secure data and networks, partnerships and passion, our innovations and solutions help individuals, financial institutions, governments and businesses realize their greatest potential. Our decency quotient, or DQ, drives our culture and everything we do inside and outside of our company. With connections across more than 210 countries and territories, we are building a sustainable world that unlocks priceless possibilities for all.
More from Mastercard