Published 06-14-23
Submitted by LyondellBasell Industries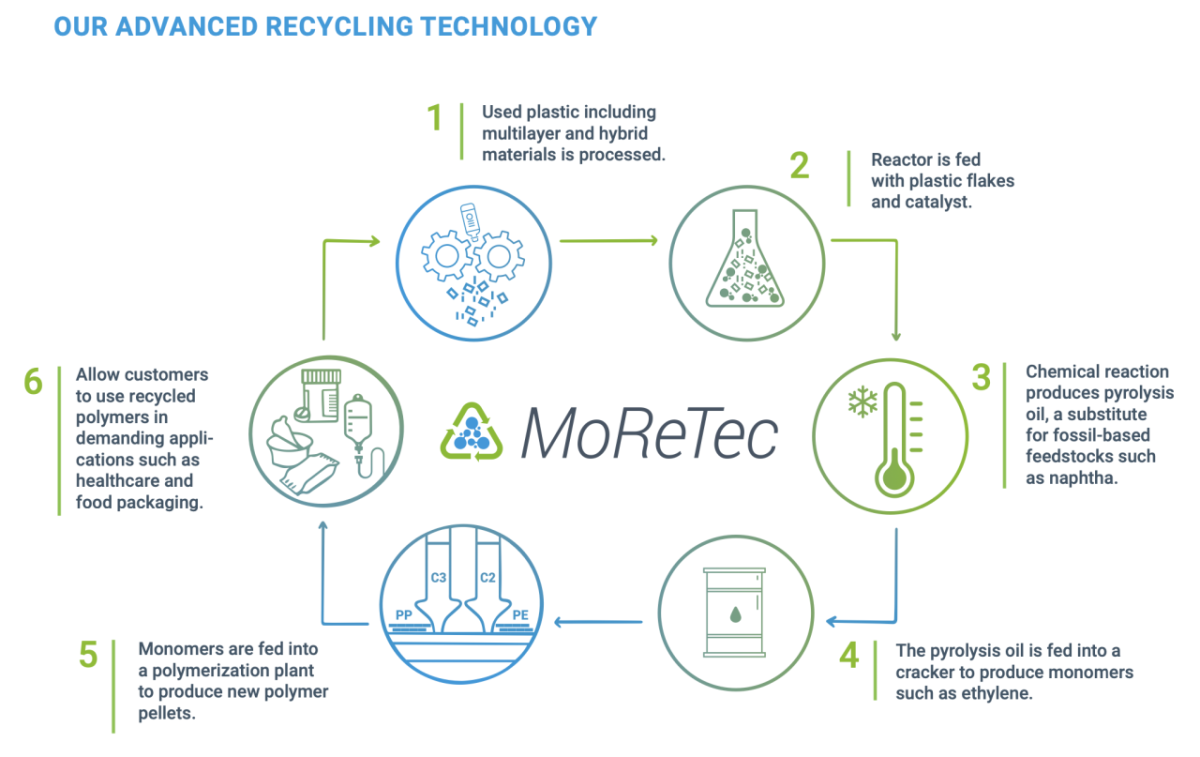 View the full LyondellBasell 2022 Sustainability Report.
Plastics are essential in providing solutions to tomorrow's challenges. As lightweight, hygienic and durable materials, they play a vital role in products used around the globe, every day. Innovative plastic materials help to keep food fresh longer so it can be safely stored and transported long distances, reducing food waste. These materials also provide safe, high-quality solutions for healthcare. Plastics are key to the energy transition, from the latest automotive components that enable vehicle lightweighting, to integral components for wind turbines and solar panels.
Unfortunately, the mismanagement of plastic waste has reached a tipping point. Society, governments and industry are accelerating efforts to close the loop and prevent plastic leakage to the environment, keeping plastics circulating in the economy through recycling and reuse. We believe circularity is critical to helping end plastic waste, and it also offers strong economic, social and climate benefits.
According to the Ellen MacArthur Foundation,1 achieving a circular economy for plastics by 2040 has the potential to reduce the annual volume of plastics entering our oceans by 80%, reduce GHG emissions by 25%, generate a savings of $200 billion per year, and create 700,000 net additional jobs.1
LyondellBasell is leading change, fostering innovative products and technologies that will unlock a circular and low carbon economy. In September 2022, we announced our new Circular and Low Carbon Solutions business to deliver on our ambition to produce and market at least 2 million metric tons of recycled and renewable-based polymers annually by 2030. This goal represents approximately 20% of our global sales of PE and PP in 2022.
The role of public policy
Effective public policies are essential to address the plastic waste challenge and advance a circular economy. We support legislation and policy to:
Advance waste management systems, infrastructure and recycling standards.
Increase the reuse and recycling of plastic.
Support the introduction of new recycling technologies needed to complement existing mechanical recycling technologies.
Strengthen demand for recycled plastics.
Promote the use of renewable-based plastics.
Inform consumers and incentivize responsible consumer behavior to recycle and reduce plastic waste.
OUR GOALS
Produce and market at least 2 million metric tons of recycled and renewable-based polymers annually by 2030
For every dollar we invest in venture funds that address the plastic waste challenge, we help catalyze another five dollars from co-investors
Zero loss of plastic pellets to the environment from our operations
OUR APPROACH
Expand our recycling capacity globally
Accelerate the development and implementation of scalable recycling technologies, including our advanced recycling technology, MoReTec
Optimize the value chain for circularity by building integrated regional hubs to access and supply plastic waste feedstock
Invest along our value chain to become a full-solution provider for customers and brand owners
Grow our Circulen portfolio of recycled and renewable-based products
Catalyze investments from venture funds' partners to increase the recovery and recycling of plastic and accelerate technology and other solutions to end plastic waste
Support effective policies and infrastructure development to improve plastic waste management and recycling through engagement with governments and industry peers
OUR GOAL: PRODUCE AND MARKET AT LEAST 2 MILLION METRIC TONS OF RECYCLED AND RENEWABLE-BASED POLYMERS ANNUALLY BY 2030
Achieving this ambitious goal will require a range of actions to secure access to plastic waste feedstock and build our capacity to produce more recycled and renewable-based products. Our new Circular and Low Carbon Solutions business is focused on securing feedstock supply, growing our recycling footprint and developing scalable technologies to grow our Circulen portfolio of products.
CirculenRecover: Products made from plastic waste through a mechanical recycling process. This type of recycling upgrades plastic waste into usable materials through mechanical processes including sorting, washing, grinding, melting and forming new pellets. The resulting polymers can also be blended or compounded with traditional fossil-based products, allowing us to deliver high-quality polymers with an optimal balance of performance characteristics and mechanically- recycled content. These polymers can be used in a wide variety of industrial, household and consumer product applications.
CirculenRevive: Products made using an advanced recycling process to convert plastic waste back to its molecular level, which is then used as a feedstock in our conventional production processes to produce new polymers. A broad range of plastics can be recycled using this process including hard-to-recycle items such as mixed materials, composites, multilayer and flexible plastics. The advanced recycled feedstock is mixed with conventional feedstocks in our process, and allocated to CirculenRevive products using a mass balance approach certified according to the International Sustainability and Carbon Certification (ISCC) PLUS standard. These polymers can be used in highly regulated applications such as food contact and healthcare.
CirculenRenew: Products made from renewable feedstocks derived from bio-based wastes and residual oils, such as used cooking oils. These feedstocks are used in our conventional production processes along with conventional feedstocks, and are allocated to CirculenRenew products using an ISCC PLUS-certified mass balance approach. The use of renewable feedstocks offers a lower carbon footprint compared to fossil-based feedstocks. These polymers can also be used in highly regulated applications such as food contact and healthcare.
Expanding our mechanical recycling capacity globally
In 2022, we took steps to boost our mechanical recycling capacity while supporting the development of plastics recycling infrastructure in India and China. With these steps, our mechanical recycling footprint will encompass joint ventures in Europe, India and China.
In India, we announced plans to form a joint venture with Shakti Plastic Industries, India's largest plastic scrap recycler and waste collection company, to build and operate a fully automated mechanical recycling plant. The plant is intended to process rigid packaging post-consumer waste and produce 50,000 metric tons of recycled PE and PP per year, equivalent to the single- use plastic waste produced by 12.5 million people. Our concept is that the new facility will become the largest mechanical recycling plant in India with an estimated start at the end of 2024. LyondellBasell will market the recycled products produced by this joint venture adding volume to its CirculenRecover range of existing PE and PP materials to help meet increasing demand by converters and brand owners in India for recycled polymer materials.
In China, we announced plans to form a joint venture with Genox Recycling to build a plastics recycling plant in Zhaoqing, Guangdong Province. Genox Recycling is a leading manufacturer for integrated service providers of the solid waste treatment industry in China. This facility has a planned start-up date in 2023 and will use mechanical recycling technology to process post-consumer PE and PP waste and produce new polymers sold under the LyondellBasell CirculenRecover product portfolio.
LyondellBasell is currently a joint venture partner with Veolia in Quality Circular Polymers (QCP), an industry-leading mechanical recycling company with a production capacity of 55,000 metric tons per year. The QCP site in Geleen, the Netherlands, produces high-quality polymers from post-consumer plastic waste. Both pre-consumer and post-consumer waste are processed at the QCP Blandain, Belgium, site.
Implementing advanced recycling technology at commercial scale
We began focusing on advanced recycling in 2017 as a complementary solution to mechanical recycling because it can address hard-to-recycle plastics that end up inincineration or landfill`s. We collaborated with Germany's Karlsruhe Institute of Technology (KIT) to develop our proprietary MoReTec technology, which uses a catalyst to improve the breakdown of plastic waste. This technology allows us to convert post-consumer plastic waste into pyrolysis oil and pyrolysis gas for use in our crackers as feedstock for the production of new polymer materials.
The differential advantage of MoReTec technology is the combination of scale with leading energy efficiency and a lower GHGfootprint, compared with other advanced recycling technologies. The technology's innovative process maximizes the plastic recycling rate while minimizing waste and fuels. In the future, opportunities for the process to be powered by renewable electricity will further reduce the carbon footprint of this technology.
The start-up of our pilot plant in Ferrara, Italy, in 2020 and its expansion in 2021 were important milestones as we improved the efficiency and economics of the technology.
In 2022, we announced plans to move forward with the engineering phase to build a commercial-scale advanced recycling plant using our MoReTec technology at our site in Wesseling, Germany. Pending a final investment decision in 2023, the start-up of the plant is planned for the end of 2025 with a capacity to consume 50,000 metric tons of plastic waste per year. A material part of the feedstock will be provided by Source One Plastics, our joint venture with 23 Oaks Investment. (See "Investing upstream to secure access to plastic waste feedstock" below.)
Offering renewable-based polymers globally
In 2022, we continued to offer PP and PE with mass balance certificates or measurable carbon-14 content from renewable feedstocks, following our introduction of these polymers at commercial scale in 2021. The renewable feedstocks can be used in our existing manufacturing process. They are also ISCC PLUS- certified as sustainably sourced and not in competition with the food chain. The renewable feedstock is produced from 100% bio-based waste and residues, such as used cooking oils. These polymers offer a lower carbon footprint compared with fossil-based polymers, are manufactured in Europe and the U.S. and marketed globally under the CirculenRenew brand.
Investing upstream to secure access to plastic
waste feedstock
We are also investing upstream in state-of-the-art sorting units to secure access to plastic waste feedstock, with facilities planned in the U.S. and Germany.
In 2022, we formed a joint venture with 23 Oaks Investments to build an energy-efficient, advanced plastics sorting facility in Germany. Using renewable energy from wind and biomass, the new unit is designed to process the amount of plastic packaging waste generated by approximately 1.3 million German people per year. This waste is not recycled today and is mostly incinerated. The Source One Plastics facility will produce processed waste, providing a material part of the feedstock for the advanced recycling plant planned at our Wesseling site using our proprietary MoReTec technology.
We also signed an agreement with Cyclyx International and ExxonMobil to advance the development of a plastic waste sorting and processing facility in the greater Houston area. The new facility will address a critical missing link in the plastic waste supply chain by connecting community recycling programs to new and more advanced recycling technologies that have the potential to take a much wider variety of plastic materials. With a designed capacity of 150,000 metric tons of mixed plastic waste and commercial start-up expected in 2024, the Cyclyx Circularity Center will be unique among plastic recovery facilities, producing feedstock for both mechanical and advanced recycling. The center will leverage new technologies to analyze plastics based on their composition and sort them according to customer specifications for their highest and best reuse.
LyondellBasell, Cyclyx and ExxonMobil are members of the Houston Recycling Collaboration, a collaboration that brings together government, industry and the community to significantly increase Houston's plastics recycling rate and help establish the city as a leader for both mechanical and advanced recycling processes. The Houston Recycling Collaboration announced the launch of its first specific project, a new plastic collection program at the Kingwood Recycling Center expanding the materials accepted for recycling to include nearly all plastics. The program launched on December 10, 2022, and collected 3,900 pounds of plastic waste in the first weekend.
Collaborating across the value chain to grow our Circulen product offering
We entered into a long-term supply agreement with Envision Plastics to purchase mechanically recycled high-density polyethylene post- consumer resin (HDPE PCR) for use in CirculenRecover products in North America.
The HDPE PCR is made from curbside-collected, post-consumer food and beverage containers and is especially unique because the U.S. Food and Drug Administration allows it to be used for direct food contact. CirculenRecover polymers include a range of formulated single pellet solutions, combining fossil-based resin with PCR, that can be used in a wide variety of applications.
Innovating solutions for food-grade recycled PP
PP is the most widely used polymer in food packaging, but closing the loop on food-grade PP is a challenge. In 2022, LyondellBasell joined NEXTLOOPP, an initiative that brings together more than 40 major industry players to develop circular food-grade recycled PP from post-consumer packaging. NEXTLOOPP is able to close the loop on PP by using a combination of cutting-edge technologies, developed by Nextek Ltd. It does this by separating food- grade PP from the rest, and decontaminating the polymer. Following outstanding results of its innovative tracer-based sorting trials, Nextek Ltd. recently started production trials of food- grade compliant recycled PP.
View the full LyondellBasell 2022 Sustainability Report.
For information about the factors that could impact our forward-looking statements, please see page two of the LyondellBasell Sustainability Report.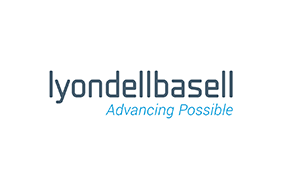 LyondellBasell Industries
LyondellBasell Industries
We are LyondellBasell – a leader in the global chemical industry creating solutions for everyday sustainable living. Through advanced technology and focused investments, we are enabling a circular and low carbon economy. Across all we do, we aim to unlock value for our customers, investors and society. As one of the world's largest producers of polymers and a leader in polyolefin technologies, we develop, manufacture and market high-quality and innovative products for applications ranging from sustainable transportation and food safety to clean water and quality healthcare. For more information, please visit www.lyondellbasell.com or follow @LyondellBasell on LinkedIn.
More from LyondellBasell Industries