Published 06-13-23
Submitted by The PNC Financial Services Group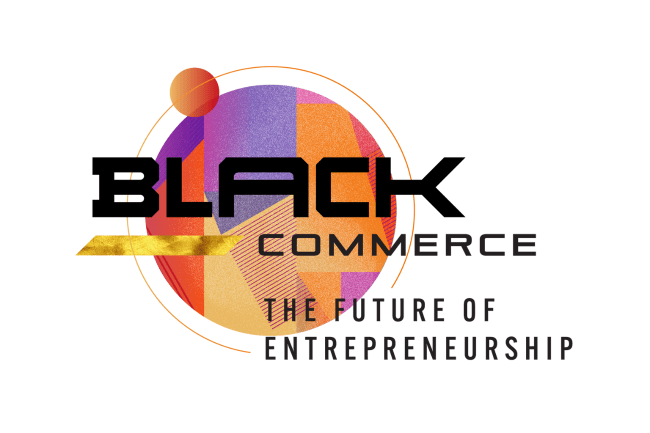 Continuing its commitment to access and education for minority business owners, The Howard University and PNC National Center for Entrepreneurship will hold its inaugural HUxPNC Black Commerce Conference: The Future of Entrepreneurship June 14-16, 2023, at the Renaissance Downtown Hotel in Washington, DC (999 9th Street Northwest Washington, DC 20001).
The event will feature celebrity entrepreneurs Lamman Rucker (Green Leaf, Queen Sugar), Kim Roxie (Lamix Beauty) and Camille McDonald (America's Next Top Model/Signature Walk Marketing), in addition to business leader Richard Bynum (EVP and chief corporate responsibility officer, PNC) and a number of Historically Black College and University (HBCU) presidents and venture capital lenders.
The goal is to create an innovative experience designed for Black entrepreneurs and their supporters, and to empower the current and next generation of business owners with resources, information, tools, skills and opportunities to launch and scale their operations locally, nationally and worldwide.
"As our nation prepares to celebrate Juneteenth, it's important to also recognize the work still to be done. Bringing Black entrepreneurs together, in the spirit of supporting and advancing Black business, is a natural connection," said Erin Horne McKinney, national executive director for the Howard University and PNC National Center for Entrepreneurship. "Our program is commitment in action and seeks to serve as a leader in addressing the systemic barriers that hinder underrepresented communities."
Registration is still open and includes three days of fireside chats and panel discussions, as well as a fashion show, vendor marketplace and awards gala, all dedicated to scaling, growing and elevating Black entrepreneurship.
Highlights include: 
"The Game Night: HBCU Edition" welcome reception (7 to 10 p.m., June 14)
"Reshaping Black Futures" fireside chat w/ Lamman Rucker and Richard Bynum (8 to 9:30 a.m., June 15)
Conference agenda:
"The Moment and The Movement: Forming a Black Business Support Collective in Minnesota in the Wake of George Floyd" fireside chat (1:30 to 2:30 p.m., June 15)
"Mecca Mainstreet" vendor marketplace (noon to 6 p.m., June 15 and 16)
"Fashion Forward: Styling the Future of Culture" panel discussion w/ Camille McDonald (2:40 to 3:40 p.m., June 15)
"Fashion Forever: An Immersive AfroFuturism Showcase" (7 to 10 p.m., June 15)
"Digital Distortion: Transforming the Face of Beauty" panel discussion w/ Kim Roxie Lamik (3:20 to 4:20 p.m., June 16)

The Black Commerce gala and awards (7 to 11 p.m., June 16)

*All times are Eastern Standard
The Howard University and PNC National Center for Entrepreneurship was established in 2021 through a five-year, $16.8 million grant from the PNC Foundation, as part of PNC's $88 billion Community Benefits Plan focused on bolstering economic opportunity for low- and moderate-income (LMI) individuals, communities and people of color. The mission of the center is to support expanded opportunities for Black entrepreneurship with educational, leadership and capacity building resources and programs nationwide, sharing resources through four regional hub schools and their network of more than 100 HBCUs nationwide.
"The conference is an opportunity to help Black entrepreneurs shape their futures with education and resources that will help them grow and scale their enterprises," said Bynum. "Black-owned businesses are critical to thriving communities, and strategic efforts like these are critical steps in breaking down the obstacles they face so that they can fairly compete, succeed and build generational wealth."
Media Contacts: 
Brittany Bailer; brittany.bailer@howard.edu 
Angie Carducci; media.relations@pnc.com
###
About PNC Foundation 
The PNC Foundation, which receives its principal funding from The PNC Financial Services Group (www.pnc.com), actively supports organizations that provide services for the benefit of communities in which it has a significant presence. The foundation focuses its philanthropic mission on early childhood education and community and economic development, which includes the arts and culture. Through PNC Grow Up Great®, its signature cause that began in 2004, PNC has created a bilingual $500 million, multi-year initiative to help prepare children from birth to age 5 for success in school and life. For more information, visit http://www.pncgrowupgreat.com.
About Howard University 
Founded in 1867, Howard University is a private, research university that is comprised of 14 schools and colleges. Students pursue more than 140 programs of study leading to undergraduate, graduate and professional degrees. The University operates with a commitment to Excellence in Truth and Service and has produced one Schwarzman Scholar, three Marshall Scholars, four Rhodes Scholars, 12 Truman Scholars, 25 Pickering Fellows and more than 165 Fulbright recipients. Howard also produces more on-campus African American Ph.D. recipients than any other university in the United States. For more information on Howard University, visit www.howard.edu.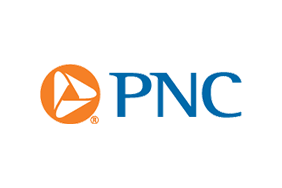 The PNC Financial Services Group
The PNC Financial Services Group
As a Main Street bank, we are committed to delivering on each of our strategic priorities while looking out for the best interests of all of our stakeholders, including our customers, communities, employees and shareholders. Our focus on operating with integrity drives us to help our customers achieve their goals while also strengthening our communities, reducing our environmental impact and empowering our employees to grow.
Email us to sign up for our CSR Newsletter
More from The PNC Financial Services Group