Published 06-08-23
Submitted by Qualcomm Inc.

As published in Qualcomm's 2022 Corporate Responsibility Report
At Qualcomm, we believe that bringing diverse talent together is key to unleashing creativity, innovation and breakthrough technologies. As part of our efforts to grow the innovation economy, we're collaborating with organizations like VentureWell to create a pipeline of diverse inventors and patent holders.
VentureWell helps cultivate the entrepreneurial skills and creativity of university students who are passionate about solving the world's biggest challenges. In 2022, we proudly continued funding of the VentureWell E-Team program, which supports diverse student teams from across the nation who are aiming to bring their innovations out of the lab and into the marketplace.
This three-stage program provides training on essential topics, such as business model development and validation, customer discovery and IP. Students learn what it takes to launch and scale a venture, while having access to expert mentors (like Qualcomm employees) and thought leaders in social impact entrepreneurship and technology innovation. With our support of the E-Team program, VentureWell was able to train 190 diverse early-stage innovators from across the U.S.
In 2022, we also collaborated on efforts to advance DEI by launching our first Innovator Stipend Program. This program helps remove financial barriers that might prevent students from participating in the innovation ecosystem. In total, 19 individuals from underrepresented groups were provided with stipends that would help them to continue to develop their innovations or secure a patent for their product while enrolled full-time in school. All awardees were also matched with hand-selected Qualcomm mentors who provided relevant guidance in areas of IP and patenting, marketing, business model validation and more.
Learn more in Qualcomm's 2022 Corporate Responsibility Report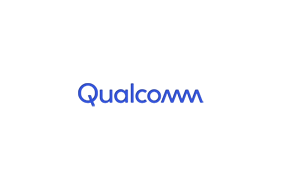 Qualcomm Inc.