Published 05-31-23
Submitted by LyondellBasell Industries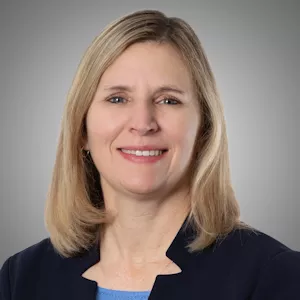 Imagine a company in which people get up and go to work every day completely invested in what they do. They look forward to the camaraderie they experience with their fellow team members. They feel empowered to be entrepreneurial, have room to innovate, and deliver significant value to customers and society. The work they do is impactful – as they strive to create a better, more sustainable future for all. This is the culture we are building at LyondellBasell.
LyondellBasell has historically been a good place to work, and we are building on this strong foundation. Our new culture will support the implementation of our new strategy: to grow and upgrade the core, build a profitable circular and low carbon solutions business, and step up our performance and culture. To be successful, we need strong leaders to guide employees through this change. As leaders, we must model the behaviors we want to see, create an environment people are drawn to work in, and set the right expectations for performance.
In my view, these leadership qualities are critical to enabling cultural transformation:
1. Model the way – According to the 2021 Trust Barometer Special Report, six in 10 job seekers choose their employer based on their beliefs. As leaders, we must believe in the mission and then embed it in everything we do. Our CEO, Peter Vanacker, has set a clear strategy and purpose for the company, and we recently rolled out a new set of corporate values. This clarity makes it easier for employees to decide if our corporate values align with their own, enabling them to bring their authentic self to work every day. I am excited to be part of the transformation Peter and our Executive Team are driving and look forward to helping employees feel the same.
2. Be accessible – I have an open invitation for all employees to set up time to come talk to me and give me a chance to get to know them better, many of whom have taken me up on my offer. To me, this means our new culture is already working. I would ask all leaders in the company to take this approach - make connections, listen, share more and be present for not only your team, but for everyone you work with across the company.
3. Do not tolerate mediocre performance – As a leader, we must be clear and consistent about performance expectations. The status quo may have worked in the past, but not so much going forward. Outstanding leaders ensure their employees understand what is expected of them and are willing to act decisively if they fall short. Employees know when not everyone pulls their own weight, and tolerating an ongoing imbalance in workload sends the wrong message internally.
4. Have fun – Having fun at work is essential to employee motivation, inciting an entrepreneurial spirit, and building strong, cohesive teams. We spend enough hours doing our job and should have a little fun in the process. A great example of this was at a recent People & Culture team lunch, the Human Resources Leadership Team and I organized an informal flash mob right in the middle of my opening comments. Most of our team were wondering what just happened, but this led to a room full of laughter and smiles, and showed the team that we prioritize having fun. We did have fun – you could feel it in the room, and those who didn't attend felt they had missed out on a fun experience where their leaders were "being real."
When I think about what this company will look like in 10 years, I see a company in which this new culture we are talking about has taken root and become part of the fabric of the organization. When you walk into any LyondellBasell manufacturing site or office location, you will feel it. We attracted and retained top diverse talent globally – leaders who care about their people, know what is going on in their lives and respect work/life balance. As a result of this embedded culture, we exceeded our ambitious sustainability targets and created tremendous value for our shareholders. The journey we are on is exciting, and while I know we will enjoy the process, I also look forward to the future, when we get to look back and appreciate just how far we have come as an organization.
To all the current leaders at LyondellBasell, we need your help to champion our new culture and facilitate this transition for all employees. If you are not yet a leader in our company, but believe in our purpose, are passionate about helping us write our company story and want to help lead our cultural transformation, please visit LYB careers to find the opportunity that best fits you.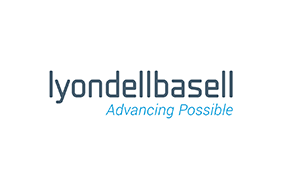 LyondellBasell Industries
LyondellBasell Industries
We are LyondellBasell – a leader in the global chemical industry creating solutions for everyday sustainable living. Through advanced technology and focused investments, we are enabling a circular and low carbon economy. Across all we do, we aim to unlock value for our customers, investors and society. As one of the world's largest producers of polymers and a leader in polyolefin technologies, we develop, manufacture and market high-quality and innovative products for applications ranging from sustainable transportation and food safety to clean water and quality healthcare. For more information, please visit www.lyondellbasell.com or follow @LyondellBasell on LinkedIn.
More from LyondellBasell Industries