Published 05-24-23
Submitted by Cadence Design Systems, Inc.
Cadence is thrilled to congratulate the recipients of the Latinx Students in Technology program by showcasing their outstanding achievements and inspirational stories with this fifth and final installment of the Diversity in Technology Scholarship blog series: https://www.3blmedia.com/news/campaign/cadence-diversity-technology-scholarships
These highly accomplished awardees are pursuing technical degrees and were selected to receive a scholarship based on their impressive academic records, work in the community, leadership potential, and recommendations from professors. Get to know these spectacular students by hearing from them directly as they dive into their personal experiences, post-graduation goals, and what drives them to shape the future of technology.
Watch this short video to hear directly from some of these scholarship recipients.
Amelia Churchill, Case Western Reserve University
"I was inspired to study computer science after I created my first website with HTML, CSS, and Javascript when I was about nine years old. I loved that I was able to have full creative freedom over my website. Ever since then, I've always known I would pursue technology! My greatest piece of advice is to truly believe in yourself, and know that you have control over your future."
Ana Luisa Veroneze Solorzano, Northeastern University
"I have always liked to challenge myself by learning new things. Computer science and engineering allow me to work on real-world problems to develop new skills and techniques that will be used for scientific advancement. I believe that the moment I understood that my soft skills give me a unique comprehension to solve technical problems, I recognized I could make a great impact in the world."
Cristhian Alexis Roman Vicharra, Texas A&M University
"As a recipient of the Latinx Students in Technology Scholarship, my motivation to share my experience with young students in my home country has increased. Also, my commitment to research and contribution to the technology field has gotten even stronger. Thus, I am committed to participating in conferences around South America and sharing my current research and experience."
Davi Valerio de Queiroz Rodrigues, Texas Tech University
"I developed a great interest in researching RF and microwave sensing technologies and their various applications because I have always had a lot curiosity about how wireless technologies work. After graduation, I plan to pursue a career in either academia or industry as a researcher, and I am grateful for the Cadence Diversity in Technology Scholarship, which will help me to continue to work on my PhD dissertation."
Jorge Quesada, Georgia Institute of Technology
"After I graduate, I want to become a research scientist who can contribute to the development of neurotechnologies. I am very interested in how learning and intelligence arose in humans and the way we can implement it artificially." 
Nubia Correa, Stanford University
"Given that there are not a lot of people of color pursuing engineering-related degrees, I want to encourage students to teach what they learn to their communities, whether it's STEM-related concepts or general life lessons that the field has given you. It's a service for the passion you want to leave for the next generation to expand further and develop."
Omar Barrera, University of Texas at Austin
"My advice to future students is to become involved in student organizations, professors' office or coffee hours, and other similar department-run events. Always be willing to share knowledge and lend a hand first on matters where you have something to offer. Good things and opportunities have a way of finding those who give back."
Patricia Garcia, University of Southern California
"I am aware that my goals will remain dreams if I do not continue to persevere. Therefore, I am committed to working hard in school and searching for ways to make my dream of obtaining a STEM degree a reality. The Cadence Diversity in Technology Scholarship has offered just that! I've been able to work on my startup and create a meaningful impact in my college community as I don't have to worry about my graduate finances."
Cadence is proud to support students from underrepresented communities in technology and thanks everyone who submitted applications this year. We hope to continue reaching STEM students from underrepresented groups with our upcoming scholarships. Congratulations to the talented individuals who were selected for everything they have accomplished thus far. We appreciate them sharing how these programs have impacted their studies and are excited to see where their passions take them next.
Learn more about the Diversity in Technology Scholarship and say hello to other recipients from 2022.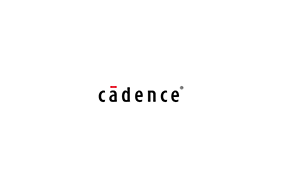 Cadence Design Systems, Inc.
Cadence Design Systems, Inc.
Cadence is a pivotal leader in electronic design, building upon more than 30 years of computational software expertise. The company applies its underlying Intelligent System Design strategy to deliver software, hardware and IP that turn design concepts into reality. Cadence customers are the world's most innovative companies, delivering extraordinary electronic products from chips to boards to systems for the most dynamic market applications, including consumer, hyperscale computing, 5G communications, automotive, mobile, aerospace, industrial and healthcare. For seven years in a row, Fortune magazine has named Cadence one of the 100 Best Companies to Work For. Learn more at cadence.com.
More from Cadence Design Systems, Inc.