Published 05-17-23
Submitted by International WELL Building Institute
May 17, 2023 /CSRwire/ - On Friday, as part of its efforts to help prevent the indoor transmission of the virus that causes COVID-19, the Centers for Disease Control and Prevention (CDC) introduced its first-ever recommended minimum ventilation target for occupied indoor spaces, setting its guidance at 5 air changes per hour (ACH).
The International WELL Building Institute (IWBI) issued the following statement today from its President and CEO Rachel Hodgdon regarding the new ventilation guidance:
"We commend the Biden Administration and the Centers for Disease Control and Prevention (CDC) for their latest effort – setting CDC's first-ever minimum ventilation guidance for indoor spaces which, if widely implemented, has the potential to dramatically improve our collective health, well-being and productivity, especially during cold and flu season.
"Improving ventilation will help fortify our buildings and ourselves in the face of future threats. We spend approximately 90% of our lives indoors, which is why improving indoor air quality in all the places we live our lives is so vitally important. At IWBI, we recognize the significance of the CDC establishing minimum standards to drive progress while market transformation systems like WELL set performance thresholds for leadership. Working together to advance this recommended CDC baseline for ventilation, we can help owners and operators optimize building performance, reduce the transmission of respiratory diseases and generally improve occupant health."
View original content here.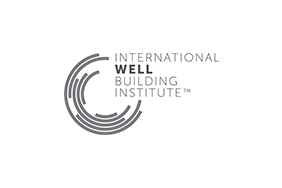 International WELL Building Institute
International WELL Building Institute
The International WELL Building Institute (IWBI) is a public benefit corporation and the world's leading organization focused on deploying people-first places to advance a global culture of health. IWBI mobilizes its community through the administration of the WELL Building Standard (WELL Standard) and WELL ratings and certifications, management of the WELL AP credential, the pursuit of applicable research, the development of educational resources and advocacy for policies that promote health and well-being everywhere. More information on WELL can be found here.
IWBI is a participant of the United Nations Global Compact, the world's largest corporate citizenship initiative, and helps companies advance the UN Sustainable Development Goals (SDGs) through the use of WELL.
More from International WELL Building Institute