Published 05-15-23
Submitted by GBCHealth

May 15, 2023 /CSRwire/ -Two innovators shaping the future of health across Africa — each tackling unique health systems challenges faced within the continent — have been recognized with the GBCHealth Future United Africa Award during an awards ceremony at the Africa-UK Health Summit in London in April.
The Future United Africa Awards highlight exceptional Africa-based innovators, entrepreneurs, intrapreneurs or organizations who are achieving extraordinary results – or demonstrating extraordinary potential – towards improving health on the African continent. Now more than ever, the global health community needs to strengthen support for Africa-based innovators who are taking creative and bold approaches to increasing access to health care and driving progress towards health equity. By helping to shine a light on these trailblazers, we can catalyze collaboration around their solutions to lead to greater impact.
Congratulations to the winners of the inaugural Future United Africa Awards – Healing Hands of Joy and Rescue.co. 
Healing Hands of Joy – winner of the 2023 Future United Africa Award for non-profits – is doing incredible work eliminating obstetric fistula in Ethiopia. Their holistic solution for rehabilitating & reintegrating women after fistula treatment is changing the lives of thousands of women in need. And their innovative 'Safe Motherhood Ambassador' model addresses local problems with local solutions & resources – creating a generation of ambassadors to help promote the use of maternal health services, as well as working to turn the men in these women's lives into allies for fistula prevention and recovery.
Rescue.co – winner of the 2023 Future United Africa Award for for-profit organizations – is Kenya's largest emergency response and connected healthcare provider. Their solution can dispatch the nearest medical responder to anyone needing emergency rescue thanks to a cloud-native mobile & IoT solution that aggregates available first responders from fragmented public & private organizations into a real-time platform. They've reached nearly 1.9 million people to date and are expecting to reach over 10 million people in the next 3 years.
The Summit brought together around 200 leaders from African and UK governments, the private sector, UN entities, researchers, philanthropists, NGOs, and NHS staff from diaspora communities to create robust, ground-breaking, cross-sectoral collaborations that will deliver change and lead to global health improvements.
The 2023 Future United Africa Awards were made possible by the support of the Aliko Dangote Foundation. The Award follows the global Future United launch and the inaugural Future United Awards in September 2022.
"Future United is a global initiative harnessing the power of the private sector to fight for – and achieve – health equity, and address emerging and underappreciated health issues," said Lesley-Anne Long, President & CEO of GBCHealth. "The 2023 Future United Africa Awards go to two organizations with immense potential, and we've already seen promising opportunities for growth resulting from the award. We'd also like to congratulate the organizations shortlisted for the Award: Traffina Foundation, Triggerise, and Zuri Health, who – along with our other applicants – deserve as much recognition and support from the international community as this year's winners."
For more on Future United, including the upcoming call for nominations for the 2023 Future United Awards, sponsorship opportunities, and more geography-specific editions such as the Future United Africa Awards, follow GBCHealth on social media, contact us with any questions, and make sure you're subscribed to our mailing list.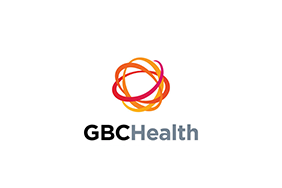 GBCHealth
GBCHealth
GBCHealth is the preeminent organization focused on business engagement in support of meeting global goals for health. Its vision is health equity and a global business community that contributes its assets, skills, influence and reach to create a healthier world for employees, their families, and communities. GBCHealth works with companies worldwide and with the United Nations, governments, academia, civil society & others. In September 2022, GBCHealth launched future united, a global initiative harnessing the power of the private sector to fight for - and achieve - health equity, tackle the impact of climate change on health, and address antimicrobial resistance and future pandemics.
More from GBCHealth