Published 09-30-22
Submitted by GBCHealth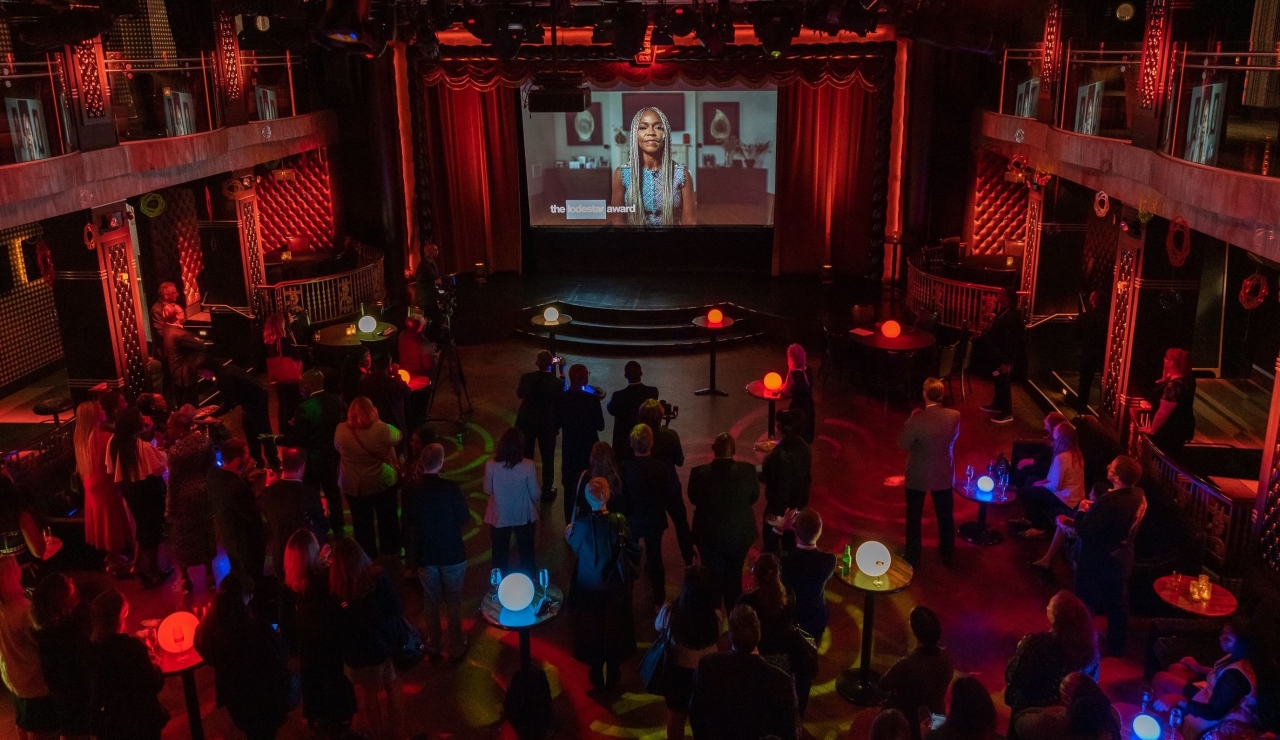 The future of our health, worldwide, is daunting. Antimicrobial resistance. The threat of climate change to health. Water scarcity. The next pandemic.
On Thursday 22nd September in New York, GBCHealth - a 20+ year old NGO with a strong history in bringing businesses, investors, governments & NGOs together to fight malaria, TB & HIV/AIDS - announced the winners of its inaugural 'future united' awards.
The five winners - drawn from India, Mali, Nigeria, Pakistan, and South Africa - are already active in tackling some of the world's leading causes of ill health. Together, the winners deploy a range of technologies & approaches, including AI, big data, telemedicine platforms and the 'internet of things' to change lives across the world.
The Provocateur Award - Dr. Iffat Zafar Aga from Sehat Kehani / Pakistan. Sehat Kehani empowers physicians, with a special focus on female doctors, to reach their potential using an innovative telemedicine platform, delivering revolutionary & affordable care to transform the healthcare network in Pakistan.
The Lodestar Award - Women at Risk International Foundation (WARIF) / Nigeria. WARIF has a unique survivor-centered framework combating gender-based violence in Nigeria, through the provision of essential services, implementation of educational community-based programs, and advocacy.
The Futurist Award - TrakitNow / India. TrakitNow's Smart Mosquito Control System (Moskeet) uses sensors & AI to operate autonomously, providing vital real-time mosquito and disease surveillance data, helping prevent & fight mosquito-borne diseases.
The Collaborator Award - AMP Health / South Africa. AMP works with governments to build visionary and effective health public sector teams by developing the leadership and management skills needed to achieve ambitious goals.
The Multiplier award - Muso / Mali. Muso addresses the injustices of health and poverty and has designed a unique pathway to counteract the issue of delayed healthcare to reach patients faster and save lives.
The awards - sponsored by the Aig-Imoukhuede Foundation and Merck, two visionary organizations working in the field of global health - were part of the launch of GBCHealth's new 'future united' initiative. The initiative builds on GBCHealth's experience as a positive agitator, and looks ahead to future health challenges facing the planet, calling on the private sector to future-proof the wellbeing of their staff, supply chains, and communities by working in collaboration with governments & NGOs worldwide.
Organizations - whether profit & non-profit, national, international or global - are encouraged to join the initiative by visiting https://thefutureunited.gbchealth.org.

***
The GBCHealth CEO - Lesley-Anne Long - and the winning organizations are available for interview. Please find summaries & contact details below.
About the Award Winners:
AMP Health partners with governments to build visionary and effective public sector teams. Governments play a critical role in addressing complex problems and promoting societal well-being, which is why we work with public sector teams to develop the leadership & management skills needed to achieve their ambitious goals. Our approach combines embedded mentoring and capability development; experiential learning through interactive in-person training; executive coaching; curated self-directed learning; and peer exchange. Based in South Africa, we currently partner with ministries of health in 12 African countries: Central African Republic, Chad, Ghana, Liberia, Malawi, Mali, Mauritania, Mozambique, Namibia, Nigeria, Republic of Congo, and Togo.
Contact:
Dylan Edwards
Deputy Director, Business Development and Strategic Communications
dylan.edwards@amphealth.org
Muso designs and builds strategies for rapid, universal access to care. A recent study in BMJ Global Health documented how communities served by Muso's rapid care strategies achieved and sustained a rate of child death lower than any country in Sub-Saharan Africa for five years running. Muso currently cares for 400,000 patients, and supports the governments of Mali and Côte d'Ivoire to redesign health systems to connect more than 46 million people with health care.
Contact:
Julia Berman
Chief Partnerships Officer
jberman@musohealth.org
Sehat Kehani is one of the leading telemedicine platforms in Pakistan that virtually connects patients in need of affordable, convenient, and flexible healthcare options to a panel of online general physicians and specialists through a network of clinics in low-income communities and through a mobile application for the masses with a consumer interface with over 1 million users and a corporate interface being used by over 520 corporations. To date, Sehat Kahani constitutes a portfolio of 48 clinics all over Pakistan (Sindh, Punjab, Balochistan, and KPK and now Azad Jammu Kashmir). Over 1.1 million patients have been treated via telemedicine with an overall impact on 7.5 million lives.
Contact:
Dr. Iffat Zafar Aga
Cofounder & COO
+92 3318859475
iffatzafar@sehatkahani.com
TrakItNow is a unique Internet of Things (IoT) (sensors) & Artificial Intelligence (AI) company founded with a passion to create a considerable impact on society. Our solutions focus on health security and pandemics. We believe technology should help people remain healthy, safe, and efficient. We've developed a sensor- and AI-based solution for Smart Mosquito Control Management to help in the control of mosquito-borne diseases. Moskeet is the world's first commercially available mosquito trap that can autonomously detect mosquitos. Moskeet is an affordable solution for underdeveloped and developing countries. The award-winning real-time mosquito and disease surveillance solution will change the way the world fights the mosquito-borne diseases. Moskeet is listed in UNDP's Digital X Solution Catalog, and currently deployed in India and the USA.
Contact:
contact@trakitnow.com
+91 (733) 7444978
Women at Risk International Foundation (WARIF) is one of the foremost NGOs addressing the prevalence of rape, sexual violence, and trafficking of women and girls in Nigeria and West Africa. Through a holistic and survivor-centered approach, WARIF's unique framework focuses on the provision of free post-incident essential services and the implementation of impactful educational and community-based programs addressing the underlying causes of violence against women and girls. In pursuit of this and advocating for policy and social change, WARIF strives to ensure that every girl and woman can live in a society free of gender-based violence.
Contact:
Ms. Tito Awe
Communications Associate
+234 803 071 3393
communications@warifng.org
About the Aig-Imoukhuede Foundation (event sponsor)
The Aig-Imoukhuede Foundation is a public sector-focused philanthropic organization founded by Aigboje and Ofovwe Aig-Imoukhuede to improve the lives of Africans through transformed public service delivery and access to quality primary healthcare.
The Foundation accomplishes its mission by working with public sector entities, the private sector and other philanthropic partners, providing funding, technical assistance and strategic support to strengthen public sector reform initiatives and build the capacity of the public sector workforce. To achieve its healthcare objectives, the Foundation provides funding and strategic support to drive the work of partner organizations engaged in the healthcare space, such as ABCHealth, GBCHealth, the Private Sector Health Alliance of Nigeria (PSHAN) and the Nigerian Solidarity Support Fund (NSSF).

Contact:
Nnamdi Omesiete
Communications Associate
nnamdi.omesiete@aigafrica.org
GBCHealth is a global NGO leveraging the power of the private sector to drive the world towards health equity. Launched in 2001 to combat HIV/AIDS, the organization expanded its focus over the years to include malaria, TB and maternal & newborn health. In September 2022 GBCHealth launched future united, a new initiative drawing together businesses, nonprofits, governments, philanthropists, investors, influencers & entrepreneurs to counter the daunting health challenges ahead for everyone on the planet: the impact of climate change on health, antimicrobial resistance, water scarcity, food security and future pandemics.
Contact:
Lesley-Anne Long
President & CEO
futureunited@gbchealth.org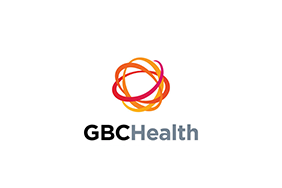 GBCHealth
GBCHealth
GBCHealth is the preeminent organization focused on business engagement in support of meeting global goals for health. Its vision is health equity and a global business community that contributes its assets, skills, influence and reach to create a healthier world for employees, their families, and communities. GBCHealth works with companies worldwide and with the United Nations, governments, academia, civil society & others. In September 2022, GBCHealth launched future united, a global initiative harnessing the power of the private sector to fight for - and achieve - health equity, tackle the impact of climate change on health, and address antimicrobial resistance and future pandemics.
More from GBCHealth