Published 05-11-23
Submitted by Qualcomm Inc.

As published in Qualcomm's 2022 Corporate Responsibility Report
We strive to enable a world where everyone and everything can be intelligently connected. As one of the world's leading wireless technology innovators, we continue to push the boundaries of what's possible across devices and networks to enable next-generation experiences and drive digital transformation. 
We design platforms, chipsets, software, tools and services that help OEMs and developers bring those technologies into products and create experiences that change how we live and work. And we do this at scale, building technologically advanced, in-demand end products that support everything from low- to high-complexity devices — helping us serve virtually every industry at the connected intelligent edge.
5G Leadership
Our innovations are driving the 5G standards and the benefits that define 5G, including speed, responsiveness, reliability and capacity. Our products are accelerating the expansion of 5G, and our work behind the scenes is enabling the growth of the broader 5G ecosystem. In addition to consumer applications, such as smartphones, 5G is also bringing increased efficiency across industries, enterprises and educational institutions.
And now, with 5G Advanced, we are entering the second phase of the 5G decade, bringing a new wave of wireless technology innovations. 5G Advanced will incorporate machine learning to customize performance to varied deployment and application scenarios, including scalable deployments of XR to power remote work, remote education and other economically transformative applications. We're continuing to lead the industry in 5G Advanced with our unique expertise that spans connectivity, multimedia, AI and computing technologies.
Looking into the longer-term future, we're also leading research into foundational technologies for 6G to realize the full benefit of emerging trends in cloud computing, spectrum sharing and machine learning. We believe that the convergence of the physical, digital and virtual worlds in 6G will enable new and transformative use cases across numerous industries, deliver next-generation experiences and continue to address societal, sustainability and economic challenges into the next decade.
Some examples of the societal benefits of 5G are provided below.
Digital Transformations for a Sustainable World
Like the Internet and electricity, 5G serves as a foundation to connect everything, helping to develop a more resilient, equitable and sustainable society. Building on our broad technology portfolio, we're at the intersection of transformative trends that are creating new and diverse opportunities for promoting sustainability across industries. Our help solutions improve efficiency, enable enhanced capabilities, improve safety and equity, create jobs and much more.
Enabling a more reliable, resilient and sustainable grid
Qualcomm is helping to enable the digital transformation of the energy industry to create a more modern, resilient and sustainable grid. Our smart sensors, smart meters and edge gateways offer electric utilities cost- and power-efficient solutions for the monitoring of grid assets and management of decentralized resources, enabling faster decision making for improved reliability and energy efficiency. Using the power of the connected intelligent edge, network infrastructure is deployed without costly infrastructure upgrades, while security, reliability and resiliency are enhanced. We help utilities and their customers increase the efficiency of power distribution and consumption and integrate renewable energy resources. While preparing for the electrification of everything, 5G, which offers faster data transfer, higher reliability and lower latency, can help utilities accelerate their transition to a more sustainable grid with cleaner energy to better serve their communities.
Creating safer and more efficient transportation
Qualcomm® CellularVehicle-to-Everything (C-V2X) solutions, which include vehicle-to-vehicle (V2V), vehicle-to infrastructure (V2I), vehicle-to-pedestrian (V2P) and vehicle-to-network (V2N) communication, can complement use of 5G networks and provide direct communications connectivity for low-latency, safety-critical and mobility-benefiting applications. Together, these technologies can increase safety and equity for vehicle passengers and vulnerable road users and advance sustainability.
Connected transportation systems are designed to support new roadside and driver services that mitigate roadway incidents and improve trip planning, transportation mode choice and traffic efficiency — enhancements that also lower emissions and reduce fuel consumption. Examples include real-time route guidance to bypass congestion, adjusting vehicle dynamics for optimal speed with less braking and idling for lower emissions and fuel use and personal mobility services for additional travel options. With wide-scale market penetration, the annual environmental impact of C-V2X could be equivalent to more than 46 million acres of U.S. forests sequestering carbon10.
C-V2X applications can improve safety and travel mode options for vulnerable road users, such as pedestrians and pedal cyclists in underserved communities who are disproportionately impacted by fatalities in both urban and rural areas. Cyclist fatality rates are 23 percent higher for Latinos and 30 percent higher for African Americans11. Low-income, Black and Latino communities also have higher vehicular traffic volumes, trucking routes, major arterial roads, intersections that are unsafe or impassable by foot or bike and an overall lower level and quality of walking and cycling infrastructure12. In addition to preventing collisions for enhanced safety, information exchanged between road users and infrastructure can also inform mobility-on-demand to increase transportation equity in these communities. In rural areas, the fatality rate per 100 million vehicle miles traveled is 2 times higher than in urban areas13; and the lack of connectivity to support emergency response could be a major cause of rural deaths. Complementary network coverage on rural roads is key to addressing these challenges.
Vehicles equipped with connectivity can communicate with their surroundings to enhance safety for road users. Connected vehicles communicate safety information to reduce road incidents and potentially save lives — a notable example involves providing emergency vehicles the ability to pre-empt traffic signals as they approach, turning them green while also alerting surrounding vehicles of their approach, providing them with advanced notice to safely move out of the way. Connectivity also benefits automated vehicles, such as allowing a robotaxi to communicate with passengers and emergency responders in the event of a malfunctioning vehicle. In circumstances where automated vehicles are unable to understand their environment and make decisions, connectivity also allows for remote driving to support continued operation. Vehicles used for last mile deliveries also benefit from connectivity when operating in restricted areas with low mobility. In addition to cellular networks, satellite connectivity can provide communication in a multitude of scenarios to support safer roads everywhere.
Addressing the digital divide
With 37 percent14 of the world population still offline, people without broadband Internet connectivity are cut off from information and opportunities, including access to work, education and healthcare. 5G Fixed Wireless Access (FWA) and mobile broadband can provide improved connectivity and affordability and help to narrow the digital divide. Our pioneering work in millimeter wave and devices with large antenna counts allows FWA technology to meet today's challenging customer needs.
5G FWA can be up to 80 percent less expensive than fiber to deploy15, improving its affordability, especially in developing and emerging countries. It has already been launched in 45 countries or territories by 83 operators16. If deployed fully, FWA could provide home Internet access for the first time to 850 million people around the world within the next decade16. This would almost close the home Internet divide in high-income countries and connect the homes of 750 million people in emerging and developing countries16. As connectivity facilitates access to work, income, information, markets and services, this holds the potential to facilitate global economic growth in 2023.
Power Efficiency
As each generation of device gets "smarter" more power is typically required. The additional power must be drawn from a device's relatively small battery. Mitigating this energy challenge has always been a chief focus at our Company, and commitment to power efficiency runs deep in our Snapdragon Platforms.
We expect on average of 10 percent days-of-use power reduction year over year in our Snapdragon premium-tier chipset from 2021 to 2025. In particular, we improved the 5G modem power by 20 percent from Snapdragon 8 Gen1 in 2021 to Snapdragon 8 Gen2 in 2022. The efficiency and power-savings advances in each processor functional block add up to considerable potential battery run time savings.
We are leveraging our strong foundation in building power-efficient smartphone devices into all our product categories. Our solutions for AI, vehicular autonomy and network infrastructure each have leading performance for power consumption.
In addition to fostering power efficiency for mobile devices, we are collaborating with wireless network and service providers in creating technologies targeting improved power efficiency in communication networks, thereby enabling greener wireless communications.
Learn more in Qualcomm's 2022 Corporate Responsibility Report
10 C-V2X: A new era of smart transportation in the United States
11 The New Majority: Pedaling Towards Equity 
12 Neighborhood Social Inequalities in Road Traffic Injuries: The Influence of Traffic Volume and Road Design 
13 Rural/Urban Comparison of Motor Vehicle Traffic Fatalities 
14 International Telecommunication Union, 2021 
15 GSMA (2022) The 5G FWA opportunity A TCO model for a 5G mmWave FWA network; GSMA (2022) The 5G FWA opportunity: a TCO model for a 5G FWA network using mid-band plus mmWave 1
16 5G and the Digital Divide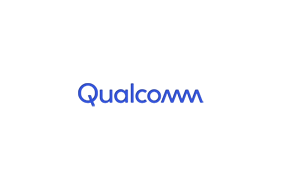 Qualcomm Inc.