Published 05-09-23
Submitted by Qualcomm Inc.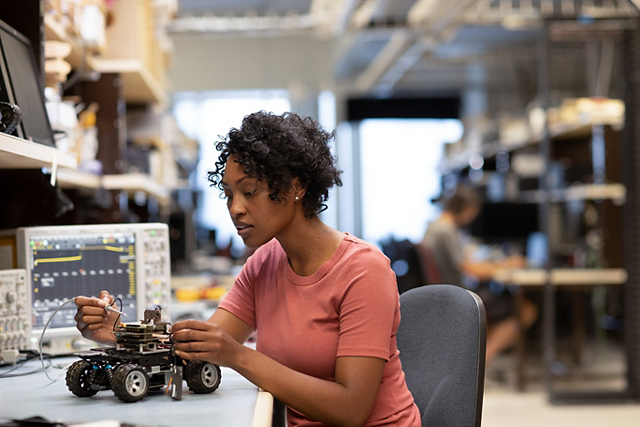 Every year on April 26, World Intellectual Property Day reminds us of the importance of inventing — and the diverse community of creators who drive breakthrough innovations. It's certainly a day to celebrate, as nothing conveys optimism like the act of creating something new. But innovation cannot occur in a vacuum. To flourish, it requires two things: a continually replenished pool of innovators and a robust legal system to protect their inventions. Here at Qualcomm, we know that the protection of intellectual property (IP) through a strong patent system lies at the heart of our success. At the same time, we are striving to grow and diversify the universe of patent holders to include historically underrepresented groups — including women.
By protecting and rewarding innovation, IP laws shape our lives for the better. Patent licensing plays a key role in spurring innovation, giving inventors of all backgrounds the incentive they need to create, finance their research, and make their ideas commercially viable. At Qualcomm, our philosophy is to continually innovate and create a foundation upon which others can build and succeed. Licensing our IP is an integral part of this approach. It democratizes innovation, taking cutting-edge inventions and making them accessible to a broad range of players across industries.
That said, it's equally imperative that the population of inventors continually grows. Recognition of this is implicit in the theme of World IP Day 2023, "Women and IP: Accelerating innovation and creativity." Everyone should have the opportunity to invent and patent their ideas. Not only do more diverse inventor communities result in more varied problem-solving but breaking down barriers creates more — and better — innovation. It results in more jobs, boosts the global economy, closes wage and wealth gaps, and yields new ways to improve society.
A recent global report from the World Intellectual Property Organization showed that women are still gravely underrepresented in IP ownership around the world; they often face significant challenges in accessing the knowledge, skills, resources, and support they need to thrive. That is why we are proud to work with Invent Together in initiatives such as The Inventor's Patent Academy. This is a free online learning platform designed to guide inventors through the benefits of patenting and the process of obtaining a patent — particularly for historically underrepresented groups in the patent-heavy sciences and engineering fields. In addition to women, these groups include people of color, LGBTQIA+, people from lower-income communities, and people with disabilities.
True innovation depends on diversity. World-class research and development (R&D) teams who have a broad wealth of backgrounds, experiences, and perspectives play a critical role in ensuring that our — and everyone's — products live up to their potential. We encourage and celebrate innovation across all backgrounds, from school-aged children who participate in our Thinkabit Lab programs across the country, to our engineers who receive special recognition for patenting their inventions, to participants in our Female Founders Summit start-up competition.
For centuries, the American patent system has served as a model for strong IP rights. According to the U.S. Department of Commerce, intellectual property in the U.S. supports more than 45 million jobs and contributes over $6.6 trillion to the nation's economy. IP-intensive industries have become the backbone of our economy. It is critically important to protect the fundamentals of the system that makes this all possible. And it will go a long way towards preserving our status as the world's preeminent innovation economy.
Qualcomm is first and foremost an innovation company. In order to continue funding our R&D, we patent our inventions and license them to companies in several industries who incorporate those inventions into their products, including mobile, automotive, and the Internet of Things (IoT). Today, we hold over 140,000 patents and pending applications, and our patent portfolio is the most widely and extensively licensed in the wireless industry, with over 300 companies licensed.
But we cannot do it alone. World IP Day gives us the opportunity to reflect on how patent protections have driven economic growth and job creation in the U.S. and around the world. Countries with strong IP systems have higher levels of foreign investment, more innovation, increased R&D activity, higher percentages of workers employed in good-paying jobs, and greater potential to produce and export complex, knowledge-intensive products. If we keep IP protections strong and ensure that the pool of inventors continues to grow and diversify, we best position society to reap the global benefits of innovation.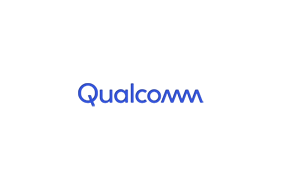 Qualcomm Inc.