Published 04-28-23
Submitted by Qualcomm Inc.
The digital divide has narrowed significantly in recent years, but there's still more work to be done. Approximately 37% of the world's population remains entirely offline, while millions more don't have access to a reliable internet connection. In this video, Don McGuire, Senior Vice President and Chief Marketing Officer, and Kirti Gupta, Chief Economist and Vice President, Technology & Economic Strategy, discuss how 5G technology and innovations like 5G FWA (fixed wireless access) could hold the key to bridging the digital divide, giving more of the world's population access to improved educational and economic opportunities.
In the developing world, mobile broadband has already played a crucial role in improving connectivity coverage and affordability, especially in countries where most people rely on mobile devices to access the internet. Now, 5G is paving the way to faster mobile broadband speeds and more reliable connections, and 5G FWA is primed to take that progress to the next level. 5G mmWave FWA offers ultra-low latency and multi-Gbps data rates, and can be utilized to deliver fast, reliable, and cost-efficient connectivity. Compared to fiber or fixed broadband, FWA builds on recent radio innovations that improve coverage, capacity, and speed. It's also an economical alternative to aging DSL networks and costly fiber deployments in both urban and rural areas.
This discussion between Don McGuire and Kirti Gupta offers a firsthand look at how Qualcomm is leading the way in 5G technology and accelerating the global adoption of 5G FWA. We proudly support operators and OEMs worldwide as they work to solve critical challenges, including closing the digital divide with the roll-out of next-generation 5G networks. More than 40 OEMs are using Qualcomm 5G Fixed Wireless Access Platforms, with over 125 FWA designs announced or in development. In collaboration with our global partners, we'll continue to strive to improve connectivity worldwide for the economic, educational, and societal benefit of the global population.
Learn more about how Qualcomm is expanding global 5G FWA
Download the 5G and the Digital Divide Report
Watch the Qualcomm 5G Summit FWA masterclass
Learn more about Qualcomm's global 5G leadership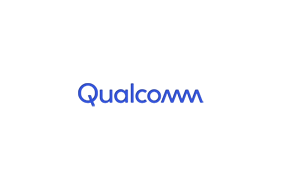 Qualcomm Inc.