Published 04-27-23
Submitted by Cadence Design Systems, Inc.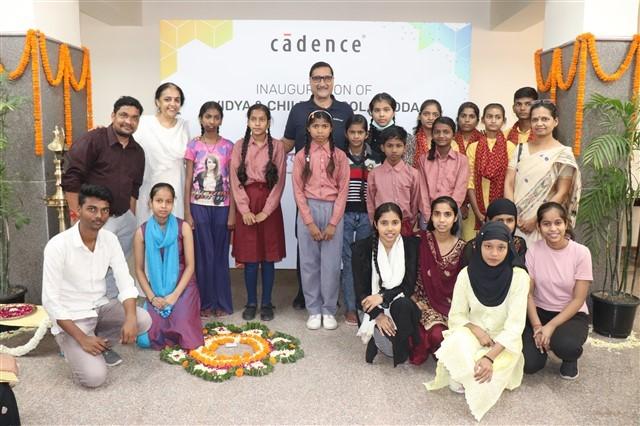 Giving back to communities is a core part of Cadence's history and culture. We have several Corporate Social Responsibility (CSR) programs, including in education, all of which are creating a positive impact in society. We are committed to providing underprivileged students with an equal chance of success in this competitive world through access to education.
We are delighted to mark a new milestone in our journey with the inauguration of the Vidya & Child School for underprivileged children in Khoda village, near New Delhi. We have been working closely with Vidya & Child, providing both financial and advisory support to build this school. The school provides a nurturing learning environment for over 300 students, from nursery to eighth standard, after which they are enrolled in mainstream schools in the locality. The school also offers after-school educational support and extra-curricular activities to the students even after they join their mainstream schools.
Cadence India leadership, along with teachers, staff, students, parents of Vidya & Child, and others, recently gathered for a launch event to inaugurate the newly constructed school building.
The event started with the traditional lighting of the lamp, followed by a prayer recited by the students of the school. After this, a few alumni of the school were invited to share their experiences and learnings and how the school has shaped them to be the person they are today. This was followed by talks by Supriya Akhaury, founder of Vidya & Child, and Jaswinder Ahuja, corporate vice president, and Cadence India managing director.
The school features modern and environmentally-friendly amenities, including rainwater harvesting, solar-powered energy panels, a dedicated computer lab, and a STEM lab. A lot of thought, planning, and brainstorming has gone into conceptualizing and designing the building with a vision of creating a meaningful facility conducive to teaching and learning.
Cadence is committed to enabling education for underserved communities. Our partnership with Vidya & Child in building the Khoda school is an important milestone in the journey, along with the Cadence Scholarship Program, several other projects with Vidya & Child, and many other projects.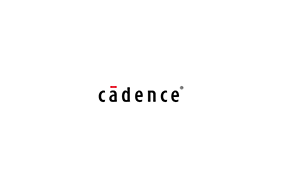 Cadence Design Systems, Inc.
Cadence Design Systems, Inc.
Cadence is a pivotal leader in electronic design, building upon more than 30 years of computational software expertise. The company applies its underlying Intelligent System Design strategy to deliver software, hardware and IP that turn design concepts into reality. Cadence customers are the world's most innovative companies, delivering extraordinary electronic products from chips to boards to systems for the most dynamic market applications, including consumer, hyperscale computing, 5G communications, automotive, mobile, aerospace, industrial and healthcare. For seven years in a row, Fortune magazine has named Cadence one of the 100 Best Companies to Work For. Learn more at cadence.com.
More from Cadence Design Systems, Inc.