Published 04-26-23
Submitted by Qualcomm Inc.

As published in Qualcomm's 2022 Corporate Responsibility Report
Our Operational Resilience function orchestrates the Company's Emergency Management (EM), Business Resilience (BR), IT Incident Response (IR) and IT Service Resilience (ITSR) disciplines. The proper adoption of these resilience disciplines enhances our capability to mitigate, prepare for, respond to and recover from operational disruptions.
We have established a forward-looking vision and holistic approach to operational resilience based on leading industry standards. Our program is designed to provide for agile decision-making in the face of potential threats and during an event. Our approach is driven by Enterprise Risk Management (ERM) assessments, Company strategy, and regulatory and stakeholder requirements.
We utilize a threat risk assessment process to identify and evaluate risks on a regional basis that may affect the Company's resilience. The threat risk assessment process ranks more than 30 environmental, operational and man-made risks (including climate related risks) based on the likelihood and impact of an occurrence. We consult with resilience leads based on the potential size and scope of specific impacts. This process is completed annually, with the results presented to executive sponsors and the Governance Committee of the Board of Directors.
The Operational Resilience planning team leverages this data when determining the potential impacts from operational disruptions, documents recovery requirements and devises strategies to allow the Company to continue critical business operations in the event of disaster. Disasters include local incidents such as building fires, regional physical incidents such as earthquakes, or technology disruptions and national incidents such as pandemic illnesses, and events that occur due to climate change.
Operational resilience leads evaluate the effectiveness of plans, assessments and risks identified with training and simulations. The overall program is aligned with ISO 22301, an international standard for business continuity management systems.
Learn more in Qualcomm's 2022 Corporate Responsibility Report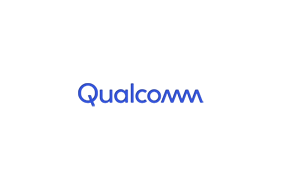 Qualcomm Inc.