Published 04-24-23
Submitted by Fifth Third Bancorp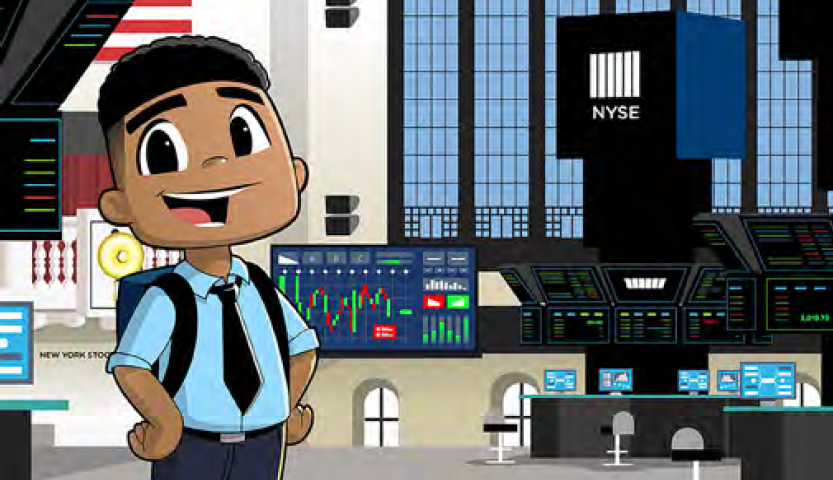 The most innovative feature in the Young Bankers Club®  of Fifth Third Bank is the 10-year-old character, Maximillion Money®, the president of Young Bankers Club® and the richest kid in America.
Maximillion Money® guides the participants and his friends on a journey that takes them to the New York Stock Exchange, the U.S. Mint, other financial industry landmarks and to a Fifth Third financial center. 
Students discover hidden clues, win rewards and badges, unlock avatars, level up to new adventures each week, take weekly trivia to test their knowledge and challenge themselves to be first on the class leaderboard.
Young Bankers Club® is part of Fifth Third's L.I.F.E. (Lives Improved Through Financial Empowerment®) program, which delivers financial learning opportunities to people at all stages of life. In addition to Young Bankers Club®, the L.I.F.E. programs include the Fifth Third Bank Financial Empowerment Mobile, or eBus, and the Fifth Third Finance Academy. The eBus is a vehicle that transforms into a mobile bank providing access to products and services, free credit reports, financial education, and financial stability resources. Fifth Third Finance Academy is a curriculum that focuses on educating high school students about finance. For more information about the digital Young Bankers Club® program, visit www.53.com/ybc.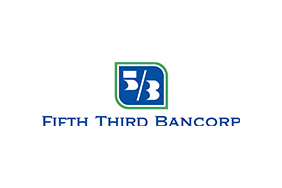 Fifth Third Bancorp
Fifth Third Bancorp
Fifth Third Bancorp is a diversified financial services company headquartered in Cincinnati, Ohio and the indirect parent company of Fifth Third Bank, National Association, a federally chartered institution. As of Dec. 31, 2021, Fifth Third had $211 billion in assets and operated 1,117 full-service banking centers and 2,322 ATMs with Fifth Third branding in Ohio, Kentucky, Indiana, Michigan, Illinois, Florida, Tennessee, West Virginia, Georgia and North Carolina. In total, Fifth Third provides its customers with access to approximately 54,000 fee-free ATMs across the United States. Fifth Third operates four main businesses: Commercial Banking, Branch Banking, Consumer Lending and Wealth & Asset Management. Investor information and press releases can be viewed at www.53.com. Fifth Third's common stock is traded on the Nasdaq® Global Select Market under the symbol "FITB." Fifth Third Bank was established in 1858. Deposit and Credit products are offered by Fifth Third Bank, National Association. Member FDIC.
Fifth Third's Purpose is to improve lives and the well-being of its communities by being the One Bank people most value and trust. The Company believes in doing well by doing good and delivering long-term sustainable value to all its stakeholders. Fifth Third is focused on five environmental, social and governance priorities: keeping the customer at the center, demonstrating its commitment to employees, strengthening its communities, promoting inclusion and diversity, and addressing climate change.
More from Fifth Third Bancorp