Published 04-21-23
Submitted by Qualcomm Inc.
Highlights:
The University of Kaiserslautern-Landau (RTPU) study shows high potential for technology to reduce emissions from road travel, driving progress towards EU Green Deal targets
Introducing just 20% of connected vehicles on EU city roads can save up to 18% of CO2 emissions
Connected vehicles to improve traffic efficiency, allowing drivers to save up to 15 hours of travel time annually during peak hours
Germany, April 21, 2023 /CSRwire/ - New research from The University of Kaiserslautern-Landau (RTPU), commissioned by Qualcomm Europe Inc., showcases the significant potential of connected vehicle applications to reduce CO2 emissions in the transportation sector. The considered applications in the study include city optimization applications such as dynamic traffic signals traffic junctions, and routing. These applications have the purpose to reduce start-stops as well as congestion, improving travel efficiency and travel time. The study demonstrates that introducing just 20% of connected vehicles on EU city roads can save up to 18% of CO2 emissions. Some EU27 countries, for example Germany, may even show emissions savings of up to 24%. The potential of connected vehicles to reduce transport related emissions represents significant progress towards the EU Green Deal targets by which the EU Commission aims to achieve a 90% reduction in transport-related emissions by 2050.
The study uses a new simulation approach, extrapolating results from detailed map-based traffic simulations in selected cities to all cities across the EU27 Member States. The study predicts that EU cities, with populations ranging from fewer than 100,000 to greater than 500,000, could reap the benefits of connected vehicles and from this mix of cities draws EU-wide conclusions. Benefits include reduced emissions and increased traffic efficiency.
In addition, it is estimated that drivers can save up to 15 hours of travel time[1] annually during peak hours, leading to higher levels of productivity and comfort.
"The results of this study show how technology can help reduce emissions, making road transport more efficient and sustainable without compromising the safety of road users," said Enrico Salvatori, Senior Vice President and President, Qualcomm Europe/MEA, Qualcomm Europe Inc. "Utilizing our highly advanced Snapdragon® Digital Chassis™ automotive solutions spanning telematics and connectivity, the digital cockpit and driver assistance and vehicle automation, we are supporting automakers to design and deliver next-generation connected and autonomous vehicles. The RTPU study marks an important milestone towards the widespread adoption of connected mobility and greener, more efficient road transport for all."
Professor Dr. Hans D. Schotten, RTPU, said: "This study impressively demonstrates the potential of connected mobility applications to reduce emissions in the transport sector. We have learned that already simple combinations of connected mobility applications and realistic penetration rates of connected vehicles allow significant reductions in emissions to be achieved, without having to compromise on driver comfort."
Read the research paper in full, including a detailed methodology and results, here.
[1] 15 hours in Bremen, 5 hours in Cologne, 3 hours in Frankfurt and 2 hours in Munich
About Rheinland-Pfälzische Technische Universität Kaiserslautern-Landau 
The RPTU is the technical university of the federal state of Rhineland-Palatinate with over 20,000 students, more than 300 professorships and around 160-degree programs.
The RPTU emerged on January 1, 2023, from the merger of the University of Kaiserslautern and the University in Landau. It combines expertise in engineering and natural science with emphases in social sciences and has many years of expertise in teacher education for all types of schools. The RPTU sees itself as responsible for making scientific contributions to the transformation processes of society and the economy, especially on topics of sustainability, digitalization and education. It is also characterized by a high level of third-party funding and a variety of coordinated research projects.
About Qualcomm
Qualcomm is enabling a world where everyone and everything can be intelligently connected. Our one technology roadmap allows us to efficiently scale the technologies that launched the mobile revolution – including advanced connectivity, high-performance, low-power compute, on-device intelligence and more – to the next generation of connected smart devices across industries. Innovations from Qualcomm and our family of Snapdragon platforms will help enable cloud-edge convergence, transform industries, accelerate the digital economy, and revolutionize how we experience the world, for the greater good.
Qualcomm Incorporated includes our licensing business, QTL, and the vast majority of our patent portfolio. Qualcomm Technologies, Inc., a subsidiary of Qualcomm Incorporated, operates, along with its subsidiaries, substantially all of our engineering, research and development functions, and substantially all of our products and services businesses, including our QCT semiconductor business. Snapdragon and Qualcomm branded products are products of Qualcomm Technologies, Inc. and/or its subsidiaries. Qualcomm patented technologies are licensed by Qualcomm Incorporated.
Snapdragon and Digital Chassis are trademarks or registered trademarks of Qualcomm Incorporated.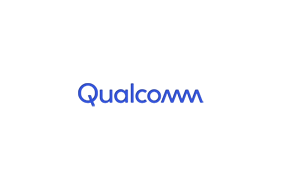 Qualcomm Inc.