Published 04-18-23
Submitted by Fifth Third Bancorp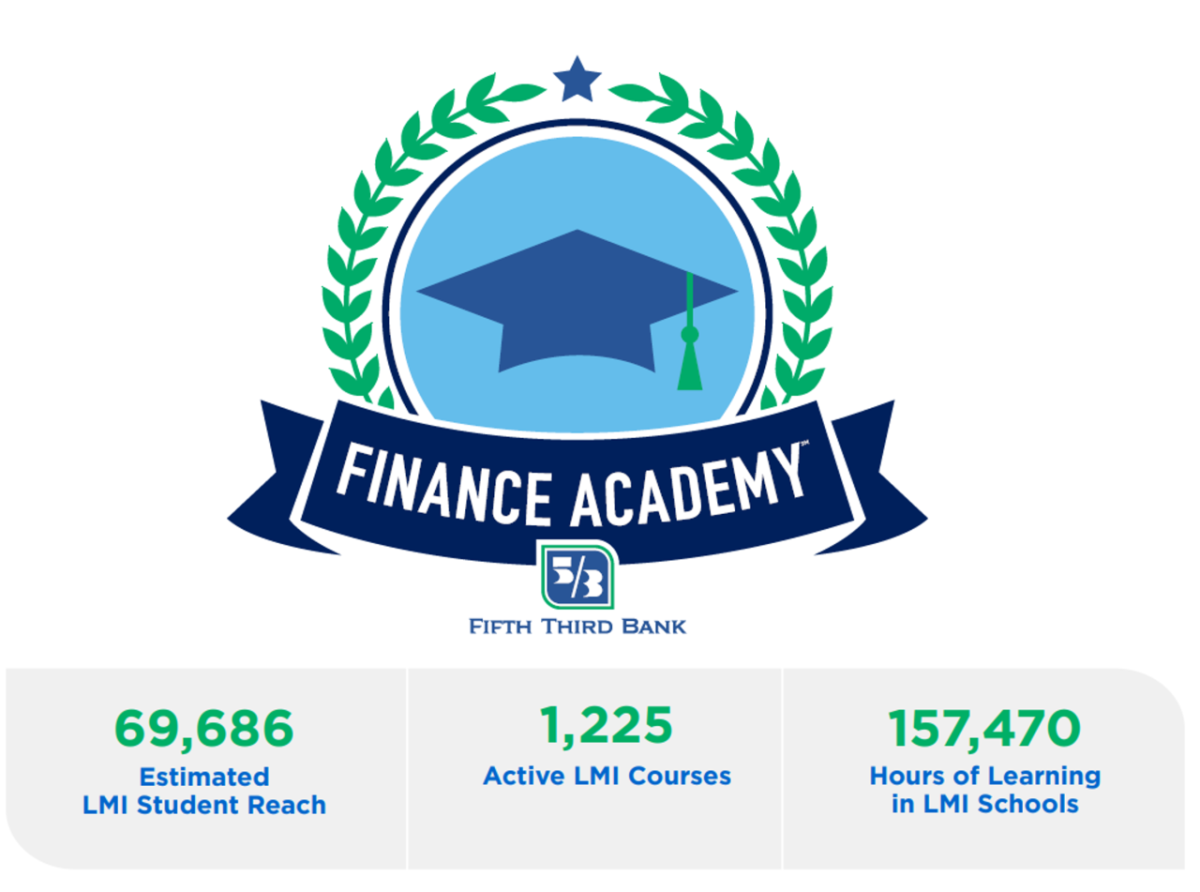 Fifth Third's Finance Academy program, one of its Fifth Third L.I.F.E. (Lives Improved through Financial Empowerment®) programs, reached nearly 70,000 students that attend schools in low- and moderate-income communities in the 2021-2022 school year. Program-wide, 59% of students who took Fifth Third Finance Academy courses were LMI students.
Delivery of Finance Academy courses to schools in the highest-need communities at no-cost to students, schools or taxpayers is a mission shared by Fifth Third Bank and EverFi. The courses students receive as part of Fifth Third Finance Academy align with state, national and Jump$tart Coalition education standards. They also are recognized by the Consumer Financial Protection Bureau as being trusted educational resources.
Fifth Third Finance Academy, powered by EverFi, has educated 603,000 students through its foundational financial education and entrepreneurship classes for high school students. Fifth Third Finance Academy's digital courses are designed to empower students with the skills to make financial decisions that lead to successful lives. Finance Academy is one of the Fifth Third Bank L.I.F.E. (Lives Improved through Financial Empowerment®) programs offered at no charge to people at every age and stage of life.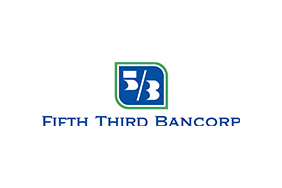 Fifth Third Bancorp
Fifth Third Bancorp
Fifth Third Bancorp is a diversified financial services company headquartered in Cincinnati, Ohio and the indirect parent company of Fifth Third Bank, National Association, a federally chartered institution. As of Dec. 31, 2021, Fifth Third had $211 billion in assets and operated 1,117 full-service banking centers and 2,322 ATMs with Fifth Third branding in Ohio, Kentucky, Indiana, Michigan, Illinois, Florida, Tennessee, West Virginia, Georgia and North Carolina. In total, Fifth Third provides its customers with access to approximately 54,000 fee-free ATMs across the United States. Fifth Third operates four main businesses: Commercial Banking, Branch Banking, Consumer Lending and Wealth & Asset Management. Investor information and press releases can be viewed at www.53.com. Fifth Third's common stock is traded on the Nasdaq® Global Select Market under the symbol "FITB." Fifth Third Bank was established in 1858. Deposit and Credit products are offered by Fifth Third Bank, National Association. Member FDIC.
Fifth Third's Purpose is to improve lives and the well-being of its communities by being the One Bank people most value and trust. The Company believes in doing well by doing good and delivering long-term sustainable value to all its stakeholders. Fifth Third is focused on five environmental, social and governance priorities: keeping the customer at the center, demonstrating its commitment to employees, strengthening its communities, promoting inclusion and diversity, and addressing climate change.
More from Fifth Third Bancorp