Published 04-17-23
Submitted by Northern Trust Corporation
Participating in, and giving back to, the community have been core values for Northern Trust since the company's founding in 1889. Acknowledging and honoring our continued philanthropic work, the Illinois Holocaust Museum and Education Center this year awarded the company its 2023 Humanitarian Award.
Chairman and CEO Mike O'Grady accepted the award on the company's behalf, addressing a room of more 1,500 fellow civic leaders in Chicago, where Northern Trust is headquartered.
"On behalf of Northern Trust's nearly 23,000 employees around the globe, including several who are joining me this evening, we are honored and humbled to receive the 2023 Humanitarian Award," O'Grady said. "I know that we can all also agree that the true honorees this evening are our cherished Holocaust Survivors. From one of humanity's darkest times, against all odds – you survived. And not only survived, but committed your lives to being a positive force for good, and a reminder to others, to Never Forget."
O'Grady highlighted the leadership of Steve Fradkin, president of Northern Trust's Wealth Management business and one of the employees joining in the honor.
"I am particularly proud of my colleague and friend, Steve Fradkin, who has served as a member of the [Illinois Holocaust Museum's] Board of Trustees since 2015, and as chair from 2000-2022," O'Grady added.
Nonprofit board leadership is just one of the ways in which employees give back. Over the last decade alone, Northern Trust has also contributed nearly $170 million to support nonprofit and non-governmental organizations around the world, while employees have volunteered more than 1 million hours.
"Northern Trust is one of the cornerstones upon which this city relies," Susan Crown, chairman of Owl Creek Partners, said in a tribute.
Other leaders in the community echoed the sentiment.
"It's not surprising that the ethos of philanthropy has been built from the very beginnings of the foundings of Northern Trust," added Liz Thompson, a philanthropist and president of The Café Group, who recalled the company's founder, Byron Smith, and his quick action in supporting the widow and children of a worker who died in a fire during the construction of the 1893 World's Columbian Exposition.
That action is as important today as it was then. Northern Trust has also sprung to action to support those affected by natural disasters, the pandemic and more.
"It's got a remarkable history and a remarkable legacy, with all that it does to support the city," said David Hiller, a retired CEO of the Robert R. McCormick Foundation, who commended the leadership style he's observed in O'Grady and Fradkin for many years. "They are true humanitarian leaders in the city."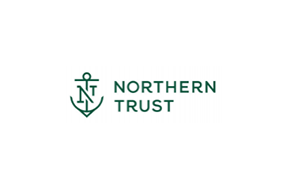 Northern Trust Corporation
Northern Trust Corporation
Northern Trust is a leading provider of asset servicing, fund administration, investment management, banking and fiduciary solutions for corporations, institutions, and affluent individuals worldwide.
Since 1889, when Northern Trust was founded in Chicago, we have aligned our efforts with our three guiding Principles That Endure: Service, Expertise, and Integrity. Together, they reflect the three cornerstones of business conduct which we strive to instil in our employees, whom we call partners, and to provide to our clients and the communities we serve worldwide.
More from Northern Trust Corporation