Published 04-04-23
Submitted by Tata Consultancy Services (TCS)
In partnership with the Jaguar TCS Racing Team, Tata Consultancy Services' goIT Monthly Challenge for March is honoring and supporting women through a focus on United Nations Sustainable Development Goal 5: Achieve gender equality and empower all women and girls.
The goIT Monthly Challenge is a recurring opportunity for classrooms or individual students to directly engage in helping achieve the UN Sustainable Development Goals (SDGs) by developing a digital innovation. The program's primary goal is to increase interest in STEM and computer science among students under the age of 18 in underserved communities around the world and provide them with information and mentoring that could create a path to a meaningful career.
This month, TCS and Jaguar TCS Racing are seeking innovations directly related to achieving UN SDG 5, gender equality. Students are asked to develop and present a proposal for an app or other digital tool that could address related issues. Innovations could employ features and tools that could help empower women and girls by opening doors to leadership, learning and opportunity — or by helping close doors on discrimination and other obstacles that hold women and girls back.
Students can enter as individuals, as a team of students, or as an entire class until March 31, 2023. To get their ideas flowing, they can visit the United Nations SDG 5 information pages to learn about the issue and its specific challenges. Brainstorming and conducting research into available technologies can also help. Students are not required to create an app, just to present a detailed prototype or description which explains how it would address this critical issue. U.S. and Canadian students are welcome to participate in the TCS North America goIT Monthly Challenge by visiting http://on.tcs.com/goIT-ENG.
About goIT 
TCS' Go Innovate Together (goIT) program is a digital innovation and career-readiness program for students under the age of 18. Through curriculum development, innovation exploration, inspirational challenges, local, regional and global competitions and more, goIT empowers students with skills and practice and provides mentorship to prepare them for careers of the future. With over a decade of success and a footprint of 42 countries, goIT has now exceeded a direct student impact of more than 130,000 students and led to the design of more than 40,000 tech-for-good digital innovation prototypes by young innovators. Learn more at https://tcsempowers.tcsapps.com/amer/goIT.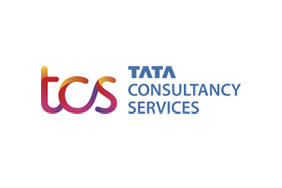 Tata Consultancy Services (TCS)
Tata Consultancy Services (TCS)
Tata Consultancy Services is an IT services, consulting and business solutions organization that has been partnering with many of the world's largest businesses in their transformation journeys for over 55 years. Its consulting-led, cognitive powered, portfolio of business, technology and engineering services and solutions is delivered through its unique Location Independent Agile™ delivery model, recognized as a benchmark of excellence in software development.
A part of the Tata group, India's largest multinational business group, TCS has over 608,000 of the world's best-trained consultants in 55 countries. The company generated consolidated revenues of US $27.9 billion in the fiscal year ended March 31, 2023, and is listed on the BSE and the NSE in India. TCS' proactive stance on climate change and award-winning work with communities across the world have earned it a place in leading sustainability indices such as the MSCI Global Sustainability Index and the FTSE4Good Emerging Index. For more information, visit www.tcs.com.
More from Tata Consultancy Services (TCS)